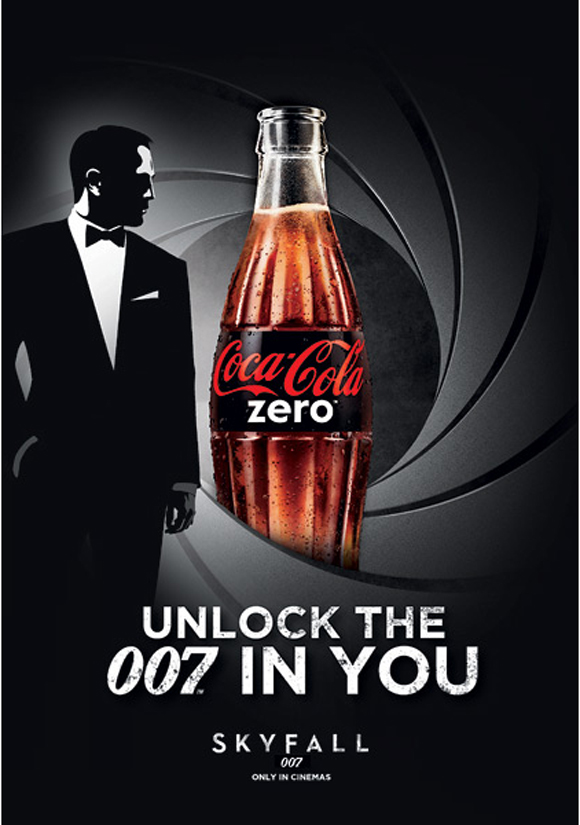 As one of the world's most awaited films gets closer and closer to release, Coke Zero has jumped onto the James Bond "Sky Fall" bandwagon by not only launching a limited edition Coke bottle, but new commercials!
Check out the first in the "Unlock the 007 in You" Coke Zero series of commercials, not only is it the perfect play on what the essence of James Bond is but it still has that fun & free element to it as well.
Young good looking ladies man, hot model, a jealous boy friend, and bad guys all run rampant through the TV commercial, while including all the action that Jame Bond movies are known for. Not only that but Coke oh so cleverly managed to include the world famous theme song, by using real life elements & sounds to create the notes.
As usual Coca-Cola gets 5 stars from us.
We Said This: Creativity? Check! Amazing Soundtrack? Check! Great Looking People? You Got it!