With her powerhouse vocals and goosebump-inducing ballads, the Moroccan-Canadian 22-year-old artist has been slaying the music scene since the release of her debut EP album, Stripped in 2020. And now she's landing at Egypt's North Coast as part of her 2022 World Tour. As an artist, she's bringing something new and fresh, different from the rest of the North Coast's entertainment. Read on to get to know this special artist.
A Blend of East and West
From a very young age, Faouzia was always fluctuating between two worlds. Born in Casablanca, Morocco, she later moved to Canada with her parents and her sister. Raised in a town called Carman, with only 2000 people, she had a lot of time to spare. As she would walk through her house, she would always hear the likes of legends, Egypt's Um Kalthoum and Lebanon's Fairouz, their powerful and beautiful voices drifting through her house. Her family's love of Arabic music enriched the same devotion within Faouzia, making these singers her very first idols. Yet, by living in Canada, she was exposed to another world of music: Western pop divas. From Beyonce to Rihanna, Faouzia knew she wanted to be as powerful as these women.
Pooling from these two worlds was always how Faouzia operated, making her create music that laces together Arabic sounds with fundamental aspects of modern pop music. This matrimony is what makes her music unique and special. With her latest song, "RIP, Love", from the start, you can hear an Arabic trill, a repetitive fluctuation between two notes characteristic of Middle Eastern music.
"I feel like the production, melodies, and powerful narrative in 'RIP' encompass so many parts of my musical heritage," she said "It feels like me."

Faouzia Via Rolling Stone
The pairing of her two identities can also be seen through her virtual collaboration with Kelly Clarkson in 2020. On Zoom, a mega mix of Kelly Clarkson's single "I Dare You" was created were Kelly and several international artists including Faouzia, sang the artist's song in 6 different languages. During this project, Faouzia was super hyped to teach Kelly Arabic as well as feeling proud of the dynamic blend of all these languages in one song.
So with the upcoming concert, you should be expecting that unique fusion of East and West, making Faouzia's performance like that of Egypt's Amr Diab or the US's John Legend. It is entirely a new and mixed blend of musical influences and culture.
A Beacon of Motivation
If you ever heard any of Faouiza's songs, you might get the sudden urge to stand up, and have your head held high while doing a superman pose. Or, you might pick up a pillow and punch the life out of it. Her songs have that effect on people. Whether it's her all-powerful performance of "You Don't Even Know Me" or her empowering ballad "This Mountain", Faouzia does not shy away from speaking her mind and using words to remind people that they do not have to tolerate unkindness, unfairness, or injustice. They can stand up tall or even simply, walk away.
As a songwriter, she does not believe in going with the flow. She diverts her music away from mainstream pop or bubble gum, cheery tunes and instead injects each of her performances with meaningful and impactful lyrics that showcase the duality of her character: her strength and her vulnerability. In Puppet, she sings "You tried to pull me under / said I was too much / you're just not enough." This powerful anthem is somewhat a punch to the face of anyone who tries to bring her down.
Now, imagine attending her concert and getting to hear her ballads live. It's the best way to get a well-blended dose of motivation, positive energy, and strength especially if you're just coming out of a breakup or faced a recent moment of unfairness.
A Fashion Maverick
Her music is unique, her heritage is unique, and even her fashion is unique. Known to take risks with her outfits, Faouzia is a lover of fashion who likes to experiment with clothes and create new meaning through what she wears.
I love to dress up and be really extra when I'm 'Faouzia the artist'. I love to have fun with my fashion and be a little out of the box,"

Faouzia via Harper Bazaar
She is a huge fan of the Ukrainian designer, Anna Kolomoiets, aka Annakiki, because of the designer's play around with shape and dynamic colors.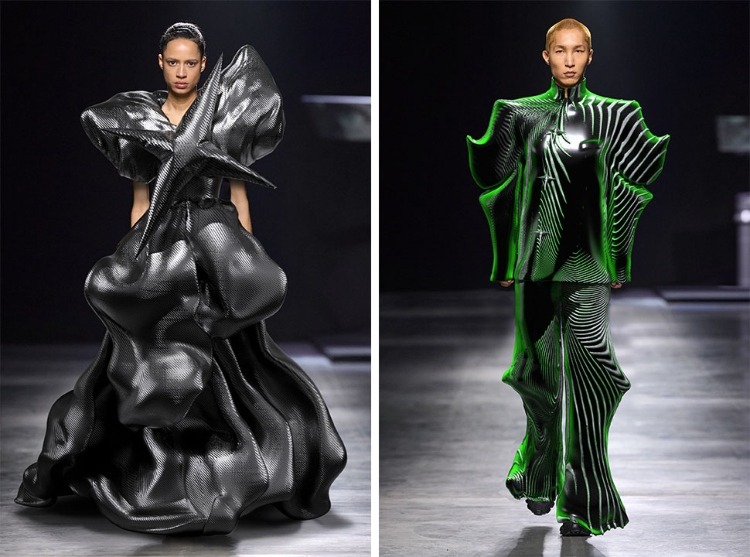 You can see that influence in Faouzia's clothing with the angular shapes and pops of color in some elements of her clothing whether she's taking a casual stroll through the city or performing in one of her music videos.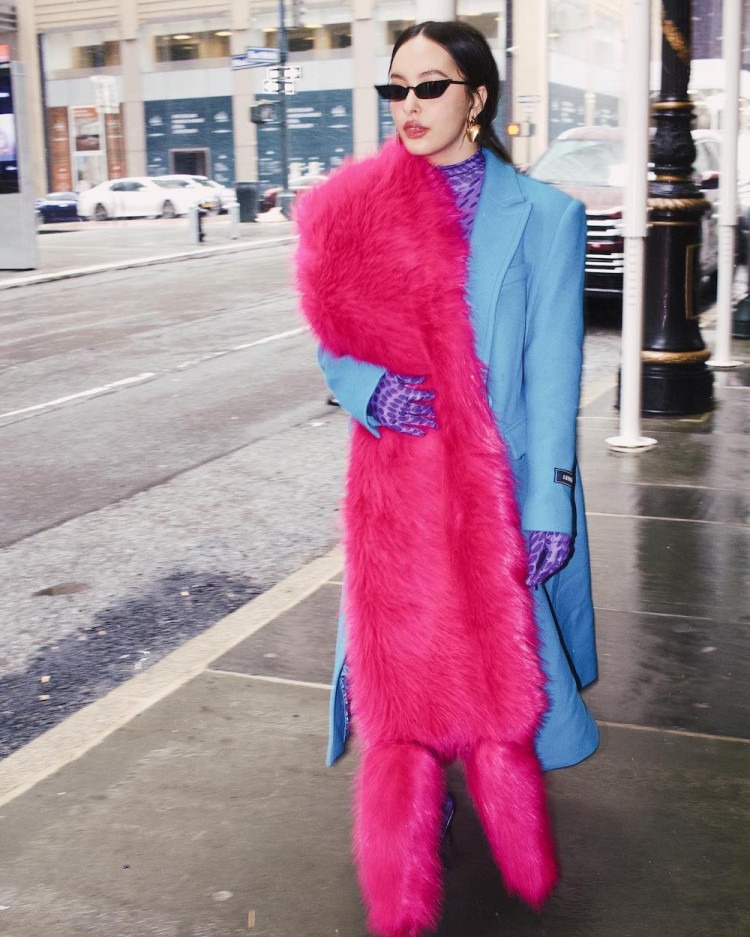 It will be exciting to see what outfit the artist will decide to wear during the Sahel performance and which designer will be responsible for her look. We'll just have to wait and see.
With the upcoming concert being held in Fouka Bay at Ras El Hikhma on August 19th, be sure to get your tickets soon using this link as they are getting sold out fast!
WE SAID THIS: Don't forget…Who's Playing This Weekend? A Breakdown Of Sahel's Shorelines Festival Line-Up