Perceived as the epitome of elegance and female-empowerment, Queen Rania of Jordan has deservedly been put on the "role model" pedestal over the years by so many people, especially women, for always using her position as Queen for a good cause, all while remaining down to earth and close to her people. And since today marks Queen Rania's 50th birthday, it's only appropriate that we celebrate her birthday, as well as her long list of achievements and humanitarian contributions to the region and to the world. Even though her prosperous career cannot be encapsulated in one piece, we'll try and do her justice by mentioning the most prominent of her endless work and considerate initiatives.
Before anything else, Queen Rania has always been adamant to advocate on behalf of so many societal causes such as Education, public health, environmental concerns and women's rights. Joining forces with the Jordanian Ministry of Education, Queen Rania was able to enhance the quality of education within her country, and later joined international initiatives as well to enhance education systems outside the region. The Queen is the Chairperson of Jordan's first interactive children's museum that aims at nurturing a lifelong learning process for both children and their families, back in 2007. A year later, she launched a public-private school called Madrasti that was one of the educational initiatives seeking to renew 500 of Jordan's public schools within a span of 5 years.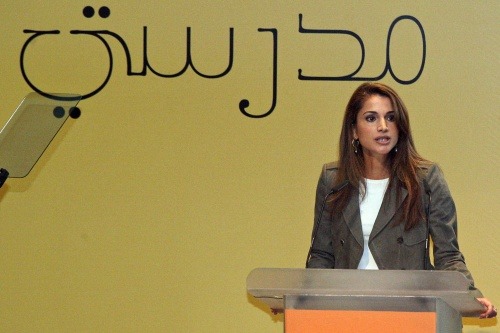 When it came to serving the community, Queen Rania was always one of the front-liners offering to help misfortunate out of the woods. Queen Rania started the battle back in 1995, when she first established the Jordan River Foundation, that protects and promotes children's safety, putting aside any hidden agendas or taboos by providing a variety of programs through the foundation and raising awareness about violence against children and how to combat this culture of brutality. Meanwhile, she has also been fiercely trying to change the distorted image western people have of Arabs. In 2007, she launched her own YouTube channel, asking and encouraging westerners to join discussions about their perception of the Arab world. Her attempt was clearly a success as her very first post gathered 1.4 million views during its first day only.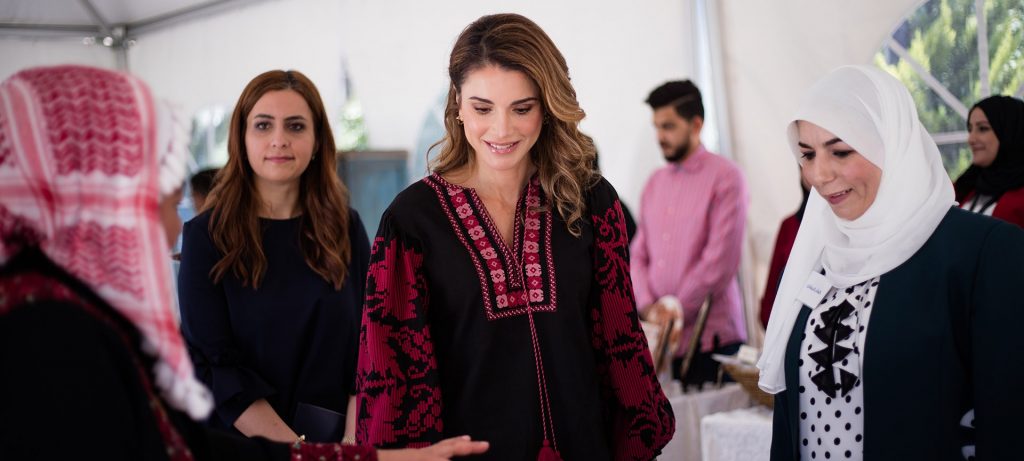 Children were not the only focus for Queen Rania, but also the youth in general. Back in 2003, she launched Al Aman Fund for the Future of Orphans which is a nonprofit organization that seeks to provide educational scholarships for orphans living in foster homes, or even those living with families but are in extreme poverty, registered under the Ministry of Social Development in Jordan.
The Queen of Jordan has received numerous awards or her thoughtful contributions to the community including getting honored with the Dame Grand Cross Special Class of the 'Order of Merit of the Federal Republic' of Germany in 2003. She was also given international awards like the "Life Achievement Award" in Italy and the Global Humanitarian Action Award from UNA-USA and the Business Council of the UN, USA.
Queen Rania's legacy continues, with her serving as an insightful promoter for human rights and one of the most progressive figures in the Arab world who never stops lending her voice for the voiceless and impacts people's lives all around the world.
WE SAID THIS: Happy Birthday Queen Rania, may you keep making this world a better place by your contributions!