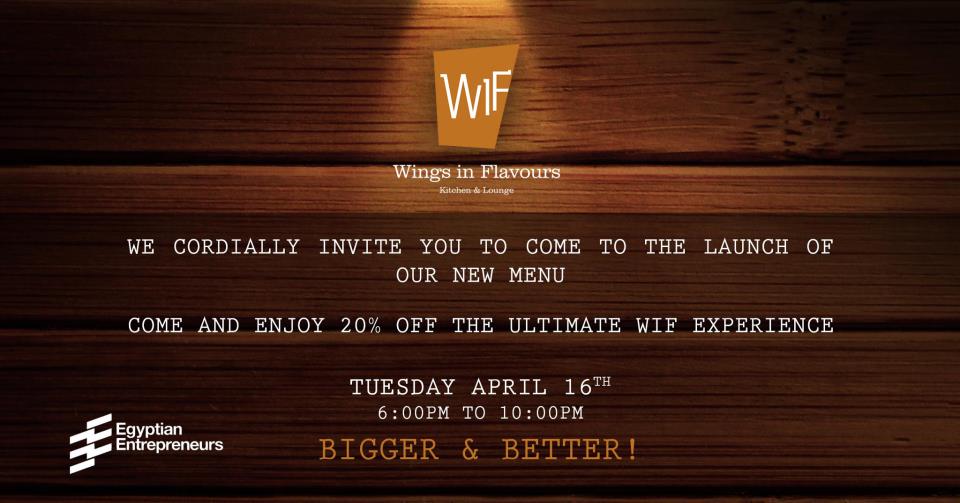 The last couple of weeks, Wings in Flavours (WIF), has brought the buzz back about its new menu. All WIF fans were wondering what exactly could be new and how this menu is going to be "bigger and better." The thing is everyone is excited and everyone is invited to try it for themselves tomorrow, Tuesday 16th of April at WIF's venue from 6:00 pm to 10:00 pm.

We're talking about 24 flavours instead of 11 to dip your fried or boneless wings into. We're talking about Tacos all spiced up for the first time in Egypt and Black Rock steak for customers to cook on their tables with the chef. I am quite surprised myself by how WIF remains to be inventive…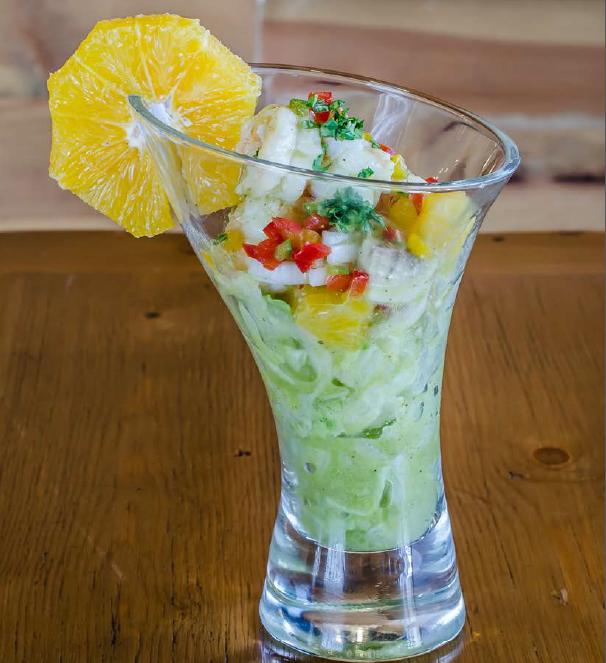 The menu will also introduce a whole new concept of appetizers like Beef Buffalo Tostados and Fuseli Gratin. For salad lovers and health geeks, a whole section is designed for you! Yes, WIF has Prawn Salad and Mexican Skirt Steak Salad amongst many, prepared for a fresh experience.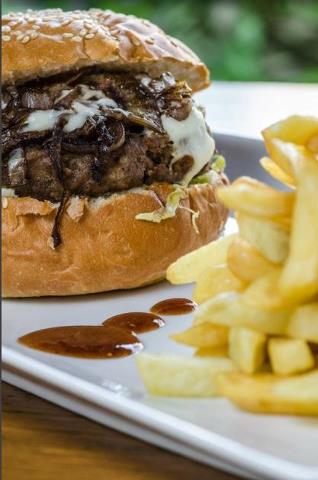 It is truly a delight for foodies that places like WIF are always struggling to be innovative and bring back their customers for new experiences. This Mexican, Italian and American cuisines' blend will sure make WIF stand out between the many hot spots in Zamalek. What I am actually looking forward to trying the most is their new list of burgers and I heard there will be Pouched Pear in the deserts section too. I'm drooling and I can't wait for tomorrow.
WE SAID THIS: If you want to join all the other WIFFERS and be one of the first to try this awesome food mania, check this event and press attending HERE.