We all love to keep tabs on international fashion and with increasingly Western influences on our everyday style, we sometimes forget to revisit our roots. But staying true to your identity isn't all or nothing. Here are our favorite examples of times Arab tradition met international style:
1. DKNY Ramadan Collection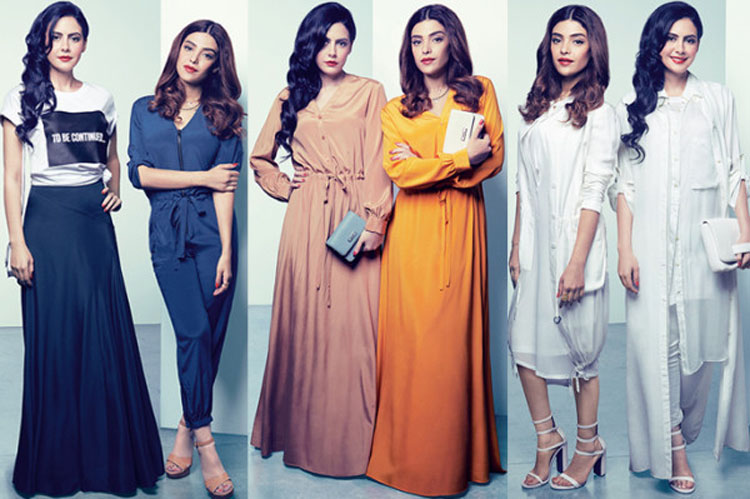 For the first time in the fashion history, UK-based brand DKNY launched a Ramadan collection created exclusively for Muslim women. This gorgeous collection has proven that Muslim dress can be much more than just a black 3abaya. The campaign features two of the Middle East's top fashion bloggers Yalda Golsharifi and Tamara al Gabbani. Launched this past Ramadan 2014, not only is this collection beautiful, but it's also completely halal!
2. Roberto Cavalli Spring/Summer 2014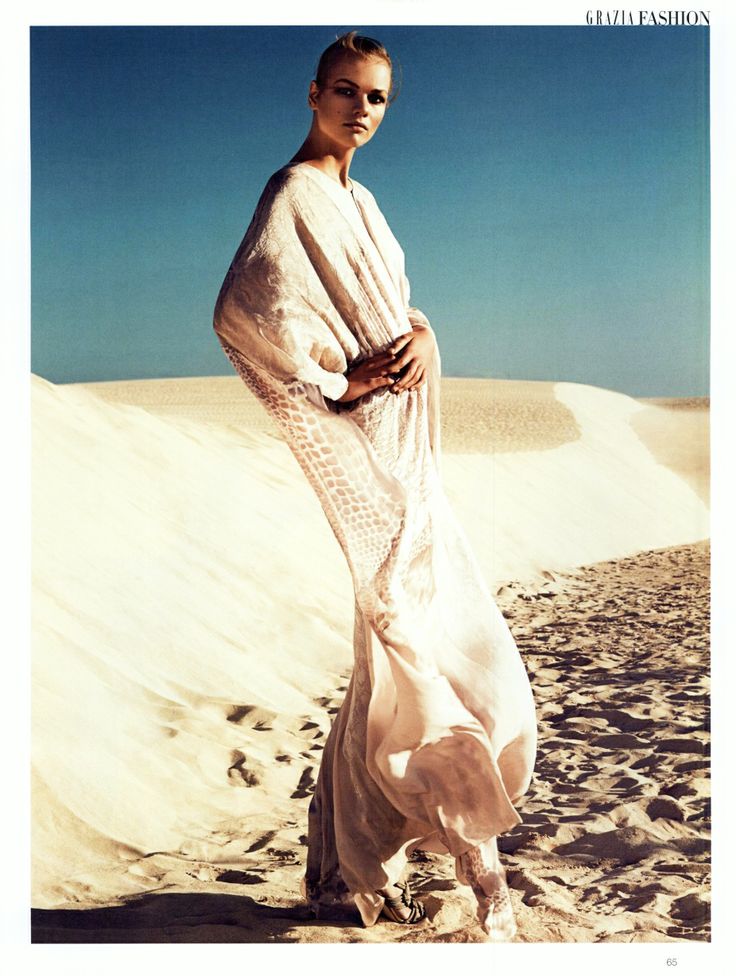 This gorgeous collection, modeled in Grazia Middle East, features elegant and modernized twists on the traditional Arab kaftan. The soft, lush fabrics romanticize the usually dense and dark materials used to make the customary robe. This collection offers a feminine, airy and casual form of halal clothing.
3. Christian Dior 2009/2010 Ready-to-Wear Collection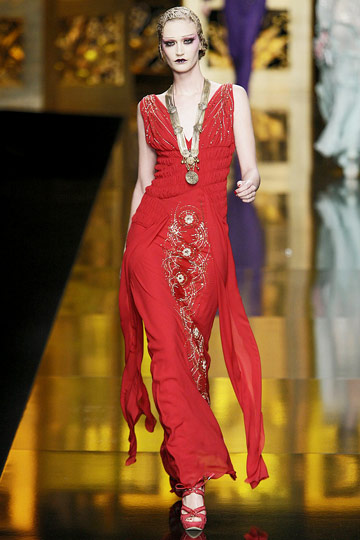 This Bedouin-inspired collection adds vibrancy and color to the traditionally black tribal robes and is embedded with intricate beaded designs and accessorized with statement jewelry. The sheer fabric offers a lightness to the otherwise dramatic look and compliments it beautifully. Elegant but lively.
4. Chanel Pre-Fall 2012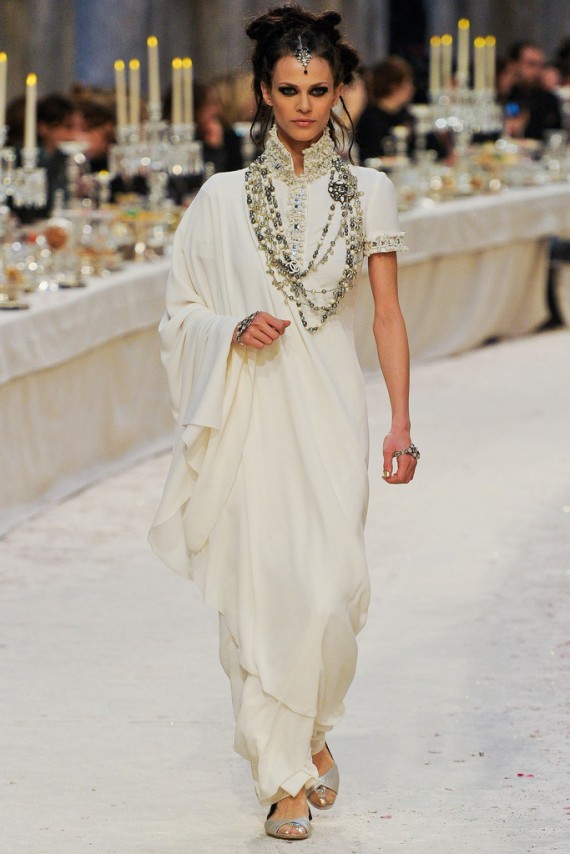 Leave it to Lagerfeld to beautify a traditional Yemeni men's thawb and put it on a runway model. Though traditionally worn with a jacket, in this collection it is paired with a cream shawl and accessorized with layers of white and black pearls and a Desi jhoomar headpiece. This campaign not only modernizes a traditional clothing style, but uses the concept of androgyny which has never before been done in Middle Eastern fashion.
5. Reem Acra Spring/Summer 2009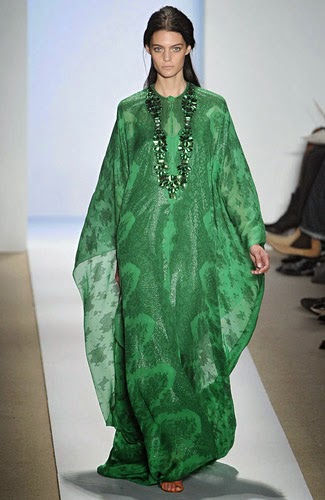 This gorgeous collection features precious gem tones and models a rich and luxurious look. The stone accents compliment the silky flow of this kaftan and the natural marble pattern along either side. This particular collection is inspired by the style of the Khaleeji 3abaya and is sophisticated and mature in style.
6. Emilio Pucci
This collection adds a hint of gypsy chic to the traditional kaftan using waist accents and lace-up necklines to spice up the usually modest nature of Arab clothing. The floral baroque designs offer a mid-century European elegance to the pieces and make them unlike any other kaftan we've ever seen.
7. Valentino Spring 2014
This beautiful collection incorporates the classic kaftan with earthy colors and Celtic knot designs, creating a perfectly elegant and sophisticated result. The campaign mixes Western European tones and designs with the flow and softness of the kaftan robe.
8. Gucci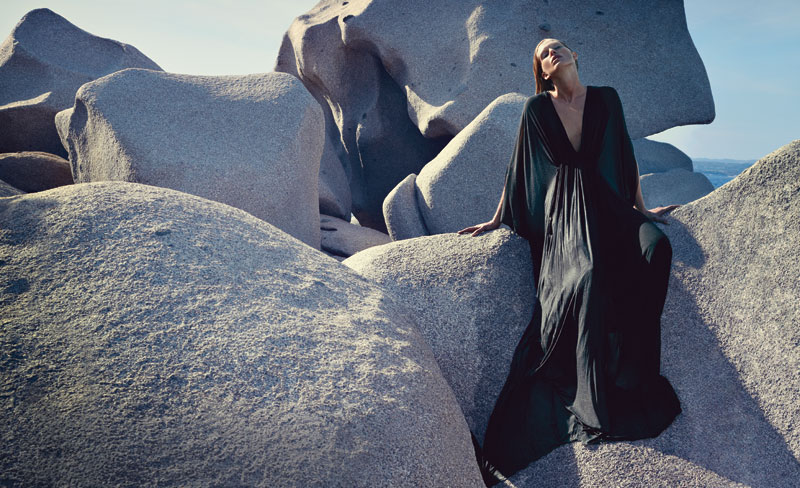 Gucci's twist on the kaftan robe could not be more impressively modern. The dress is stripped down to a bare minimum removing all notions that a kaftan ought to be excessively beaded or printed. This campaign embodies the essence of minimalism without being overly bland. The deep v-neck, flowing sleeves and silkiness of the material all work together to create something truly chic.

WE SAID THIS: Don't miss "10 Trends You Should Try This Fall".