As one Grimes' song says, "biology is superficial, intelligence is artificial," and there is little doubt that the Artificial Intelligence (AI) industry now reigns supreme. The MENA region has been late in the race with countries like the US, China, Germany leading the way. Interestingly in this male dominated field, helping pave an entry for the MENA region have been…women. Be it emotion sensing, speech recognition these women are on their way to winning this sprint of a race.
Fatmah Baothman
Dr. Fatmah Baothman of Saudi Arabia is the first woman in the Middle East to acquire a Ph.D. in Artificial Intelligence (AI), recieved in 2003 from the University of Huddersfield's School of Computing and Engineering. Her doctoral research focused on Arabic phonology-based automatic speech recognition. Speaking to Forbes she said the first time she'd ever used a computer was at the University of Arizona campus, "to sit alone with a machine that teaches language interactively was awe-inspiring". An inspired Baothman set out to learn more about this enigma of a machine and how to make best use. As Assistant Professor at King Abdulaziz University, Baothman is inspiring and educating other women in AI and advocating for their inclusion among decision-makers and software engineers in Saudi Arabia and worldwide.
May Habib
Lebanon's Dr. May Habib is the co-founder and CEO of Writer, an artificial intelligence (AI) writing assistance for teams. Prior to launching Writer, Habib worked as vice president at one of the world's largest sovereign wealth funds, where she was the first employee on the technology investment team, helping build a portfolio worth more than $30 billion. Additionally, she began her career at Lehman Brothers in New York, where she assisted US software businesses in raising finance. She also graduated from Harvard University with an AB in Economics and Near Eastern Languages and Civilizations, where she worked as the Associate Managing Editor of The Harvard Crimson.
She went on to say to Modern Professional Magazine that in Writer "we're working with companies like Twitter, Intuit, and The Discovery Channel to standardize their content creation and help them make sure that their people's internal and external communication matches their culture and brand values." Habib strongly believes that AI has been a game-changer in business writing, but there is much more to her company as she plans to offer customers more services depending on their needs.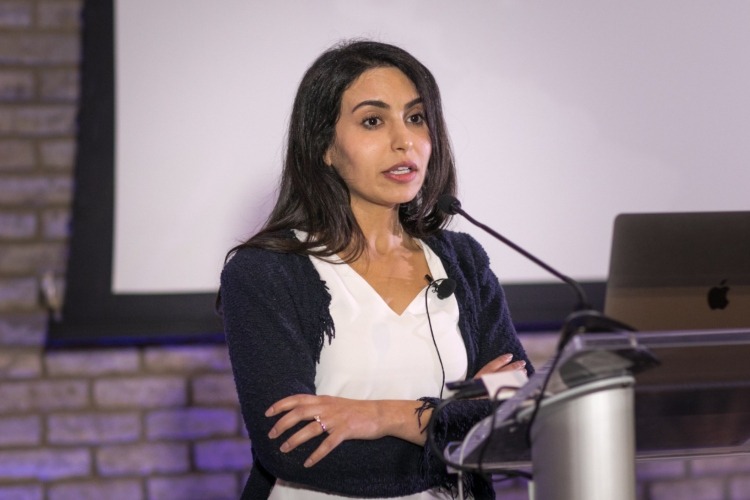 Rana El Kaliouby
Egypt's Dr. Rana El Kaliouby, is the co-founder and chief strategy and scientific officer of Affectiva, the global leader in emotion-sensing and analytics. She created the award-winning, automated emotion-sensing and analytics system that is now utilized by over 1,400 organizations and one-third of the Fortune Global 100. El Kaliouby also possesses a BSc and MSc in computer science from The American University in Cairo, as well as a PhD from the University of Cambridge's Computer Laboratory. She previously worked as a research scientist at the MIT Media Lab, where she pioneered the use of emotion technology in a variety of sectors, including mental health and autism studies.
Her achievements speak for themselves: she was named one of Entrepreneur's "Seven Most Powerful Women To Watch In 2014," was inducted into the "Women in Engineering" Hall of Fame, was named one of Technology Review's "Top 35 Innovators Under 35" in 2012, and was included in Ad Age's "40 Under 40" list.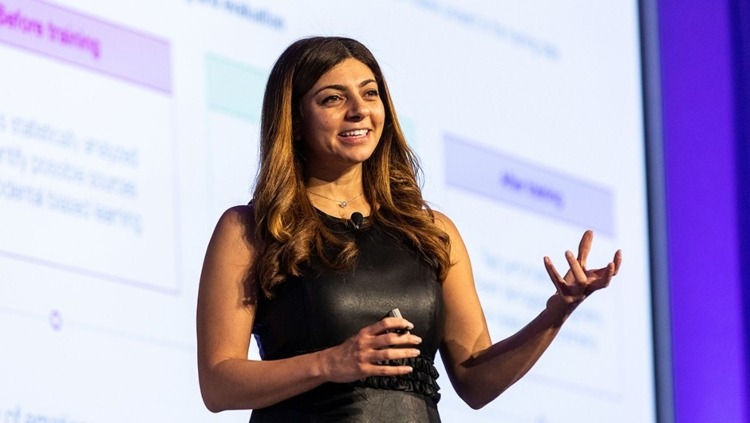 Loubna Bouarfa
Moroccan Dr. Loubna Bouarfa is a machine learning scientist turned entrepreneur. Dr. Bouarfa is the founder and CEO of OKRA Technologies, a healthcare-focused artificial intelligence data analytics firm. This company enables healthcare professionals to bring all of their data together in one place and provide meaningful, evidence-based insights to assist in saving and improving human lives.
Bouarfa is also a member of the European Union's High-Level Expert Group on Artificial Intelligence, where she focuses on healthcare and using AI to achieve competitive business effect. She has been recognized as an MIT Technology Review Top Innovator Under 35, a Forbes 50 Top Women In Tech, and a winner of multiple awards, including CEO of the Year 2019 at the Cambridge Independent Science and Technology Awards and Best Female-Led Startup at the StartUp Europe Awards.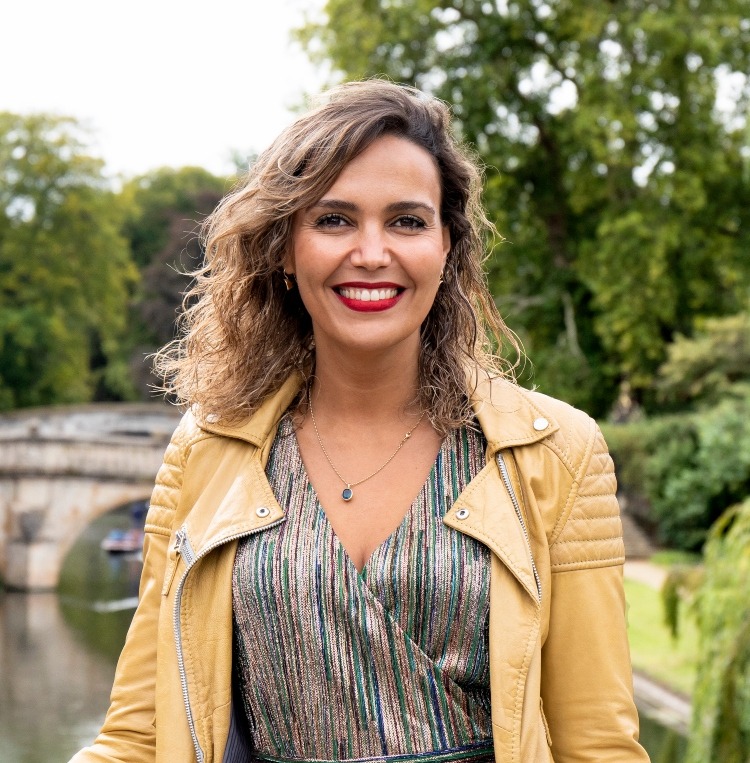 Samhaa El-Beltagy
Professor Samhaa El-Beltagy of Egypt is the current Head of Research and Development of Optomatica, where she oversees the Natural Language Processing division (NLP). Text and data mining, intelligent search, and ontology learning are among Prof. El-areas Beltagy's competence.
Prof. El-Beltagy served as the acting Dean of the School of Communication and Information Technology, the Director of the Center for Informatics Science, Founder and Head of the Text Mining Research Group, and the Director of the Informatics, Computer Science, and Big Data programs at Nile University in Cairo before joining Optomatica. She earned a Ph.D. in Computer Science from the University of Southampton in the United Kingdom in 2001, as well as Masters and Bachelor's degrees in Computer Science from the American University in Cairo in 1997.
Kinda Altarbouch
Syrian Kinda Altarbouch, is the current Co-Founder and CEO of Lableb, a firm that creates digital services and Arabic language technology. It's a search engine platform that assists users in finding what they're looking for and provides relevant search results.
Altarbouch has been a major fan of computer science and artificial intelligence since she was a kid, and she enjoys researching and developing initiatives that help others make modest good improvements. Graduating from Damascus University with a bachelor's degree in computer science Altarbouch worked as a graduate teaching assistant there. In search of favourable outcomes, Altarabouch is attempting to enrich the Arabic language through the use of artificial intelligence (AI) by delivering popular search tools.
Tuka Alhanai
From the United Arab Emirates, Tuka Alhanai is an engineer, scientist, and researcher who works at the intersection of human and computational machinery. She created algorithms that quantify subjective aspects of the human experience, such as the qualities of a successful team, the elements of an idea that lead to a commercial hit, and how the crowd determines individual competency based on only a profile image.
She graduated from New York University and now runs Ghamut Corporation, a company that uses data and technology to help customers find and realize strategic opportunities. Her work has appeared in major newspapers such as The Wall Street Journal and Wired, and she is a regular contributor to prestigious research journals.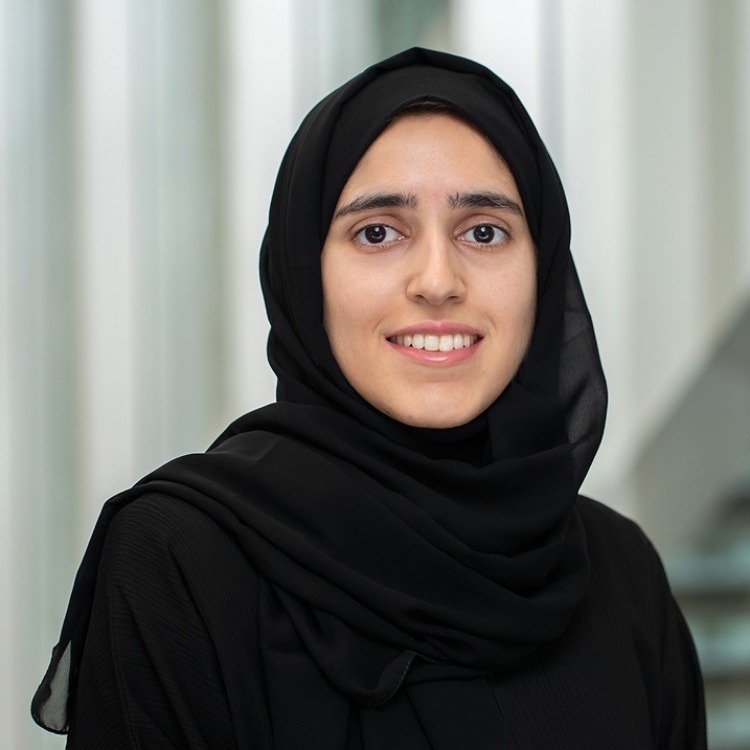 Women from the MENA region are making an impact in this fast-paced industry and are inspiring both men and women from the region to follow in their footsteps.