Who doesn't need a smile on their face in the Middle East right now? Life has become exceptionally stressful and the news clips all over social media are utterly horrific.
Here are six simple, realistic and easily achieved things that can make us smile more.
Parades
Love parade, Santa Claus parade, April Fool's Day parade, you name it and we don't have it. Remember the days when we had the El-Korba Festival in Egypt, where we got to cheer for marching bands that were followed by vintage automobiles and kids and adults altogether would have the time of their lives? Well, we need that again.
Anything would do at this point – Eid El Shorta parade, 25th of January parade, Cupcakes parade, Amr Adib parade or We-Found-A-Bomb-In-The-Mall parade, just put something together fast. We need happy in our lives.
TV show hosts who are not Reham Saeed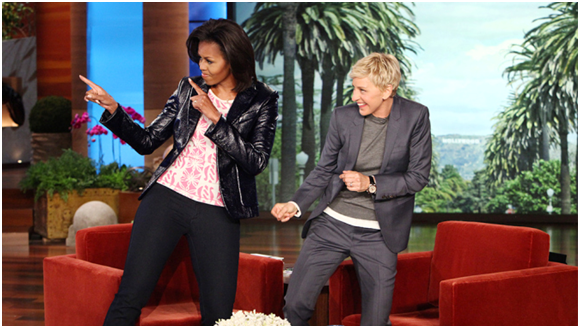 Due to the current situation in the Middle East, TV shows solely revolve around politics and religion. Every show's host appears to be hostile and the bitterness is easily spread to viewers. Why can't we have shows like The Ellen Show where the host is nothing but a dancer who loves putting smiles on viewers faces, helps those in need and preaches people to be kind to one another, regardless of how cruel the world is?
We don't need a Reham Saeed, we need a TV personality who is not fake or full of nonsense and will be willing to make a fool out of herself on TV just for a good laugh.
Cool teachers like Scott Pankey
A YouTube video went viral this week of a theatre arts teacher at A. Maceo Smith New Tech High School in Dallas doing a dance tribute with his students to Mark Ronson and Bruno Mars's No. 1 hit "Uptown Funk".
This choreographed routine will put a smile on anyone's face; you can see how much these students are enjoying themselves.
Now the question is: Why don't we have one single teacher like this? Most school kids right now are spoiled brats. Instead of leaving them engaged in their newest tech gadgets and going rogue with their classmates during breaks, we'd rather get them involved in something as fun and creative as this routine.
Cool Arab teachers are those who take selfies with students. Wait, no, newsflash: Selfies are so 2014, it's all about dance now.
Award shows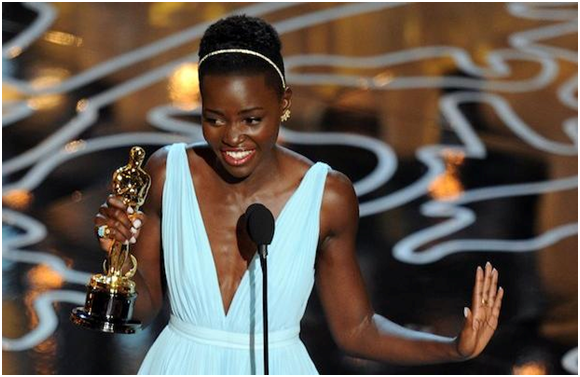 People love award shows. That is a constant that will never change. There is something delightful about watching celebrities on the red carpet, flaunting their outfits yet nervous about the nominations, and let's not forget the hilarious opening monologues and the excitement the viewers themselves feel when their favorite nominated person actually wins.
We do have award shows in the Middle East and they are a big deal, but why on earth aren't the fans involved? We only get to watch a poor version of the E! red carpet and instead of having a Giuliana Rancic, we get stuck with Poussy Shalaby and her outdated boring questions.
At least we have Raya Abirached, however we need to watch the shows live on TV and we need them to create a buzz in the fans' subconscious weeks before they go live.
Reality shows
Reality TV shows are excellent for de-stressing. They are a guilty pleasure for a lot of people, mainly women. The amount of drama and gossip is overwhelming; you keep wondering throughout the episode if the fights are scripted, they always have a villain you love to hate, they make you feel better about yourself, but worse if you are watching Rich Kids Of Beverly Hills.
The only time we had a reality show worth watching was MBC's Heya w Howa; it doesn't matter if many thought it was meaningless, a lot of people loved it, including myself. I loved watching the working mom and her mother-in-law! It was entertaining and for a mere hour, I forgot about the real world.
If you want to watch something more serious, go watch CNN and leave us reality shows addicts in our own bubble. Middle East, you need to give us a daily hour to criticize people without being called judgmental.
Fantasy/paranormal movies and TV shows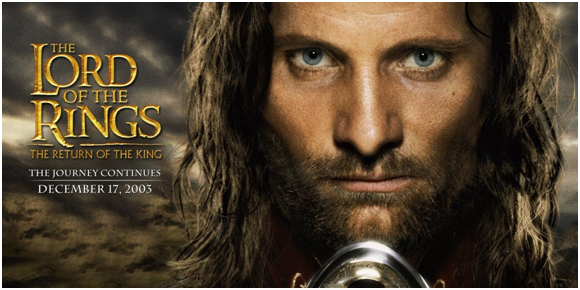 Our Middle East has been very unfair to nerds and geeks who live for the fantasy and paranormal genres.
Have you ever met a nerd who isn't obsessed with Star Wars, Star Trek, Game Of Thrones, Lord Of The Rings, Harry Potter, The Hobbit and Transformers?
The last time I saw someone actually trying a fantasy movie was Ahmed Mekky's Sima Ali Baba. Needless to say, it flopped; however, kudos for introducing the genre to the Arab audience even in a comedic manner.
WE SAID THIS: Don't miss "9 Things We Don't Have in the Middle East"