Saudi National Day lands on the 23rd of September each year, this Saturday will mark the Kingdom's 93rd Saudi national day. Naturally being one of the most important celebrations in the nation, the country has many events to offer to celebrate the birth of the country. To help you commemorate the occasion, we've gathered a list of fun-filled events to experience.
Azimuth AlUla Musical festival & Hegra Tour
On September 21, 22, and 23, the Azimuth Music Festival in Alula will be held on the sands alongside spectacular views. The festival will include great food to have your taste buds dancing along with a stunning star-studded lineup of artists to get your groove on. This three-day event will be filled with live performances making it an event you won't want to miss.
The festival will feature a mix of international and local artists. Some of the international performers include Cairokee, Nooryah, Jorja Smith, and Dope Lemon along with regional artists such as Majid, Dish Dash, Kayan and Zone+ and many others. On the third day, the festival will conclude with a Hegra tour in a vintage vehicle followed by a thrilling helicopter ride and ending the evening with a peaceful local-inspired dinner on the oasis.
Saudi Hawks Air Show To Commemorate 93rd Saudi National Day
Air shows are set to fly across the skies of Saudi with the Saudi Hawks, a royal Saudi Air Force aerobatic team will execute aerial formations, and the Kingdom's colors of Green and white will color the skies. As it is the largest air show in Saudi and situated in Khobar Corniche, Um Ajlan Park in Riyadh is a fun family-friendly option. The Saudi Hawks are scheduled to perform in several cities in Saudi.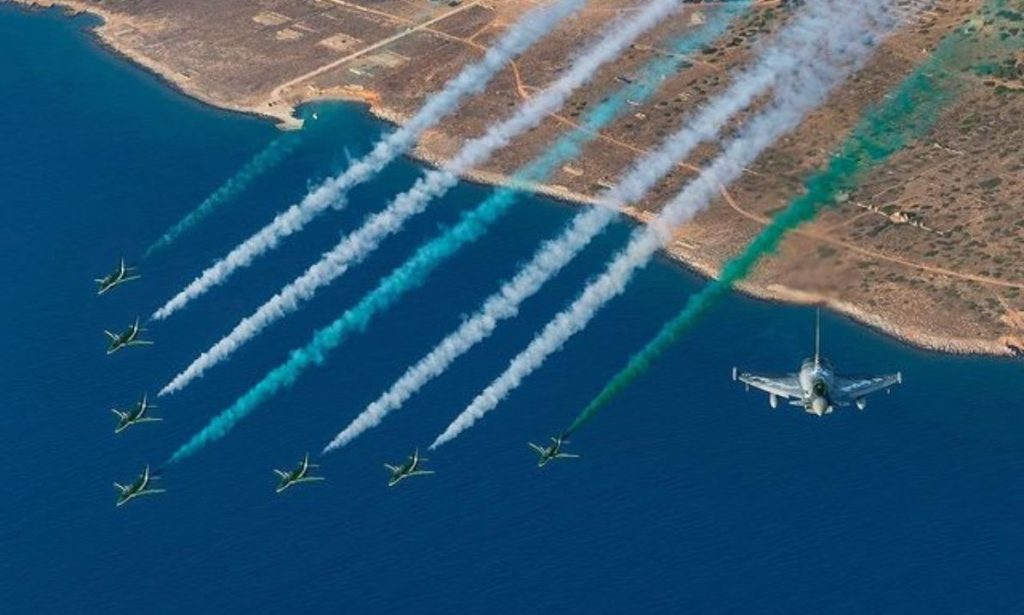 Fireworks & Drone Display
Fireworks are set to paint the skies across Saudi in celebration of bright displays of celebrations. Boulevard City in Riyadh will host a fireworks display that will take over the night skies with an array of colors that are sure to be fun for the kids, followed by a drone show. The Jeddah Promenade will hold fireworks as well as other fun-fill festivities like henna stations, face painting booths, and kid-friendly play areas, making for a complete National Day experience.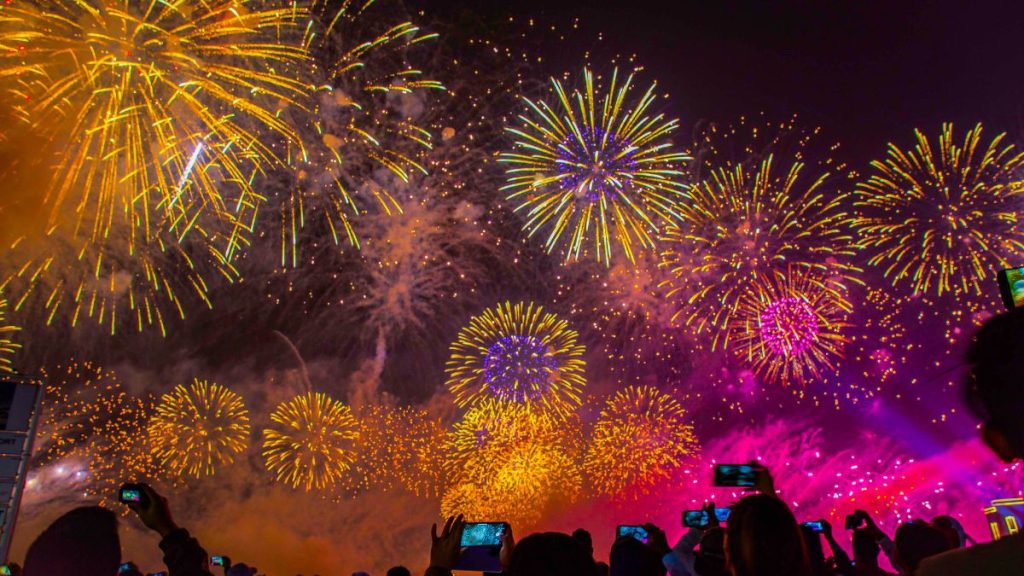 Folk Dance & singing
Embark in Saudi culture with a Folk dancing performance of Saudi Arabia, "Ardah" or sword dance. Five distinct dance styles drawn from five different regions of Saudi Arabia include the unique dance that combines swords, music and even poetry. A dance that is performed on the nation's birthday. These dancers showcase the culture and legacy of the nation by donning traditional attire. It adds a lot of interest to the celebrations.
The Royal Saudi Navy Shows On The Water
The Royal Saudi Navy will participate in the nation's celebrations with naval fleets' patriotic parades at the Waterfront in Jeddah. Attendees will witness a military parade featuring infantry and cavalry vehicles, special marine security boats, helicopter air demonstrations, and a display of weapons and gear will all take place on Jeddah's coastline situated on the corniche.
WE SAID THIS: Don't Miss… Celebrating Saudi Arabia's 93rd National Day, Air Force & Navy Put On Shows