The country of Oman is filled with a unique history and culture, there's a lot to see and do at every corner. Whether it's shopping in souqs or taking a boat down its picturesque waters, there's something for everyone. But after you've got your itinerary down, there's only the question of your stay. Lucky for you, Oman has announced the launch of five new hotels and here's all you need to know about them.

Mandarin Oriental Muscat – Shati Al Qurum
Just a stone's throw away from the historic city center of Muscat, this 5-star hotel is located on the swankiest street in the capital. It's designed by French interior designer Xavier Cartron, this marriage of modernity and heritage covers a big area with 103 rooms and about 50 suites.
It is set to open at the end of 2023, be sure not to miss this high-profile resort.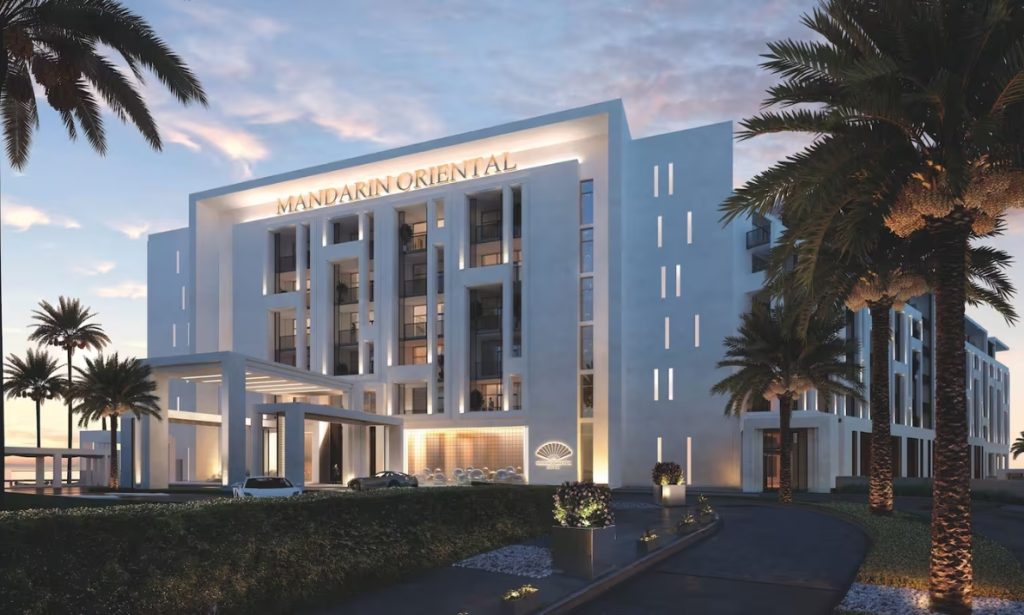 Nikki Beach Resort and Spa
Opening in early 2024, the Nikki Beach brand centers on six pillars: art, cuisine, entertainment, fashion, film, and music. Get ready to enjoy the sea with a beach club opening simultaneously beside the hotel that already has 3 pools as well as 3 signature restaurants and a pool bar.
This hotel has 30 villas with private pools that cascade water throughout the enormous 140-room hotel overlooking Yiti Bay making for an impressive beachfront hotel.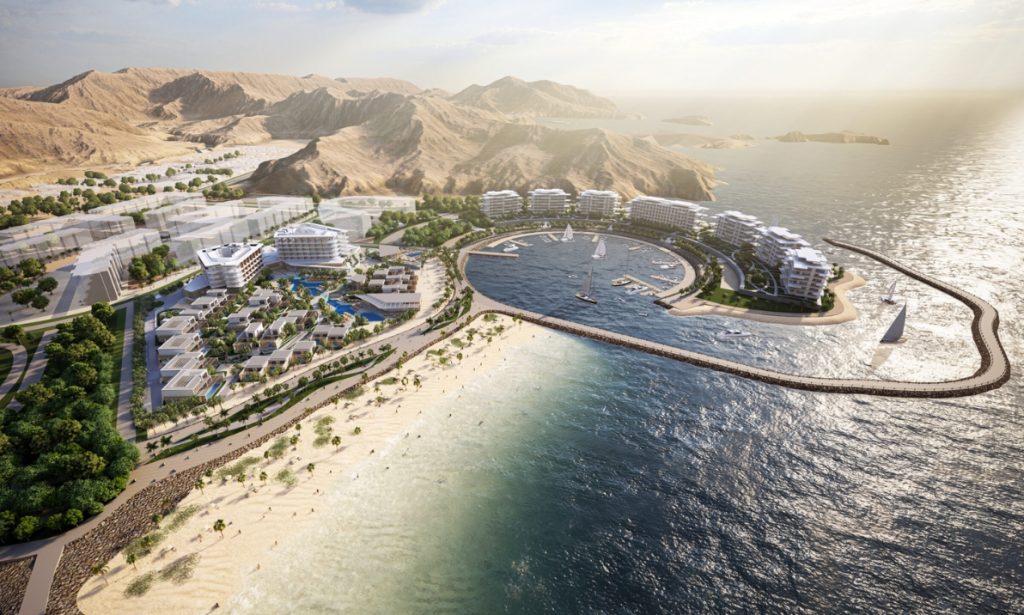 St. Regis Al Mouj Muscat
Bolstered by over a century of expertise in luxury accommodation, the St. Regis is designed in a modern style mimicking the waves beside the 18-hole Al Mouj Muscat golf course.
In addition to a wellness center and all the amenities one can dream of the St. Regis beachfront hotel is an icon of top-tier hospitality.
Award-winning Asian, Latin and of course Lebanese restaurants will cater to your culinary needs while enjoying the turquoise waters nearby.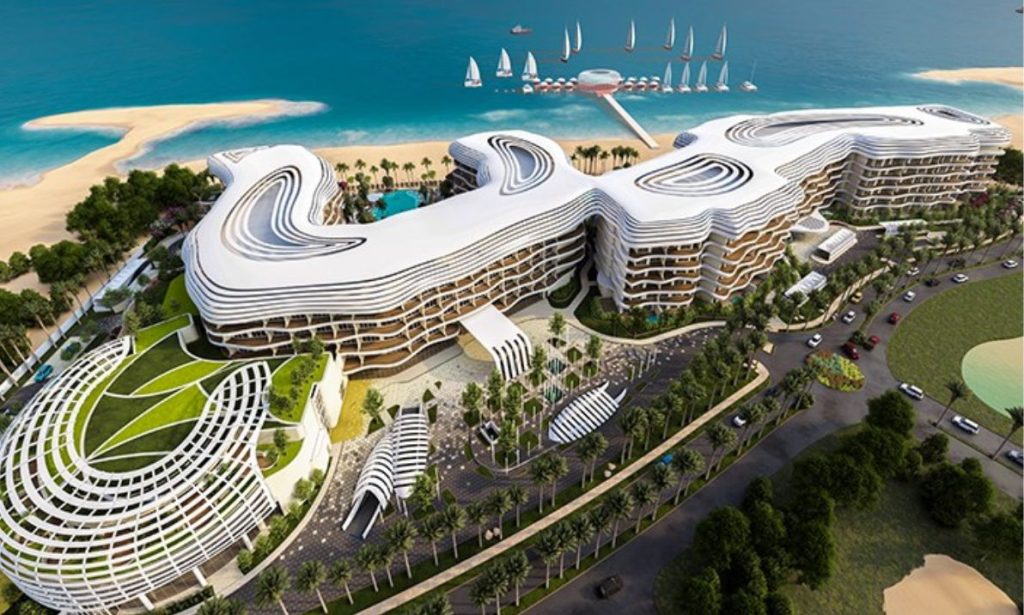 Aida
Feel on top of the world by enjoying the awe-inspiring scenes in this gargantuan resort includes 3,500 residential options on the cliffs overlooking Yiti Beach.
This majestic yet convenient project has medium-sized villas, townhouses, and low-rise apartments with a slew of shops, food and beverage locations, only 20 mins away from downtown Muscat.
Nature is still wild in the mountains and it contrasts beautifully with the planned landscaping and gardens that would make Aida an aesthetically wonderful place to spend your vacation.

Four Seasons Resort Muscat
Occupying the location of the old yacht club and marina, the Four Seasons Resort will have 200 rooms and suites as well as 100 private residences that can utilize the hotel amenities.
This ambitious project is the Four Seasons debut in Oman in corporation with the Oman Tourism Development Company (OMRAN Group) is set to become a comprehensive hospitality destination with all the amenities people desire.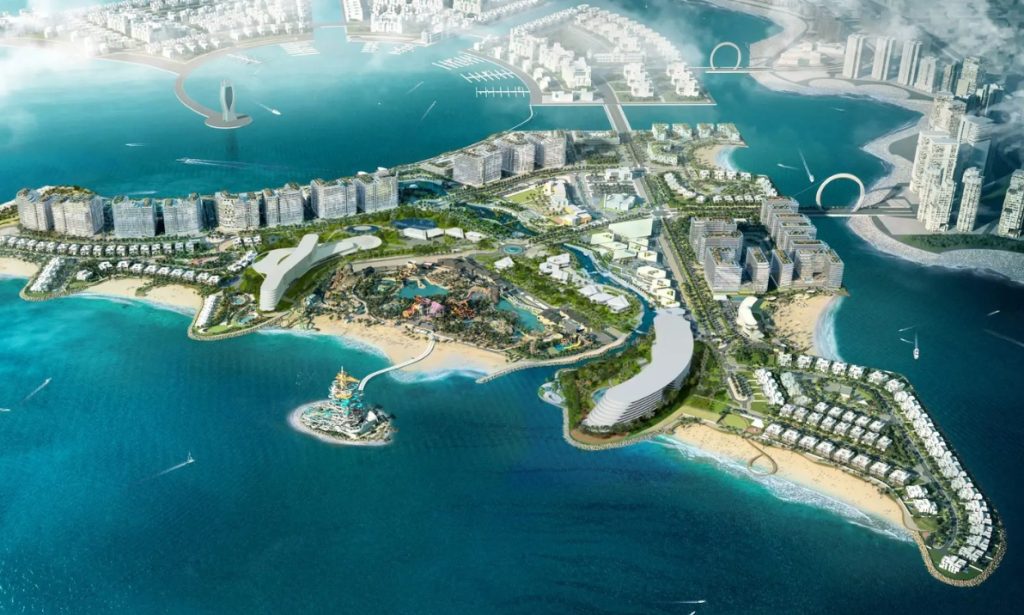 WE SAID THIS: Don't Miss…From Nizwa Fort To Jebel Shams, Here's Why Oman Deserves A Top Spot On Your Bucketlist