29 Year-old Egyptian Founder of Greca Homes Offers the Ultimate Experience for Greece and the Golden Visa
We all wish we could explore the many corners of this planet, right? Although there may be several reasons that prevent us from doing so, sometimes not having our own actual place to crash in anywhere is a big one. Still, a hotel is not home, so we either postpone the idea as a whole, or just ignore it and, ultimately, we don't end up pursuing it. But, here's what comes to mind for us. So many of long to have a visa in a European country just like Egyptian founder of Greca Homes Ahmed Abbassi. The journey all started when Abbassi studied at a university in Europe, only to then realize he wanted to stay in Greece, a country not only so close to Egypt, but to experience also the Mediterranean lifestyle. Surprisingly, his plan was to stay in Greece only for a semester, but guess what? Abbassi came across the Golden Visa, and Greca Homes as a result, was born. Greca Homes is a real estate company that believes in Greece's potential. The company believes in Greece's capital, and of course its breathtaking islands. Greca Homes offer brokerage services (serving foreigners who are interested in buying in Greece), a Golden Visa, renovation, construction, and finally, property management. In a nutshell, Greca Homes is just a one stop shop!
To offer a more safe and secure environment, Greca Homes prides itself in offering a complete service to its clients, ensuring a swift and hassle free transaction. In order to achieve this, they are made up of a strong team/network of agents, lawyers, accountants, and civil engineers, who take care of all the necessary steps required for the purchase.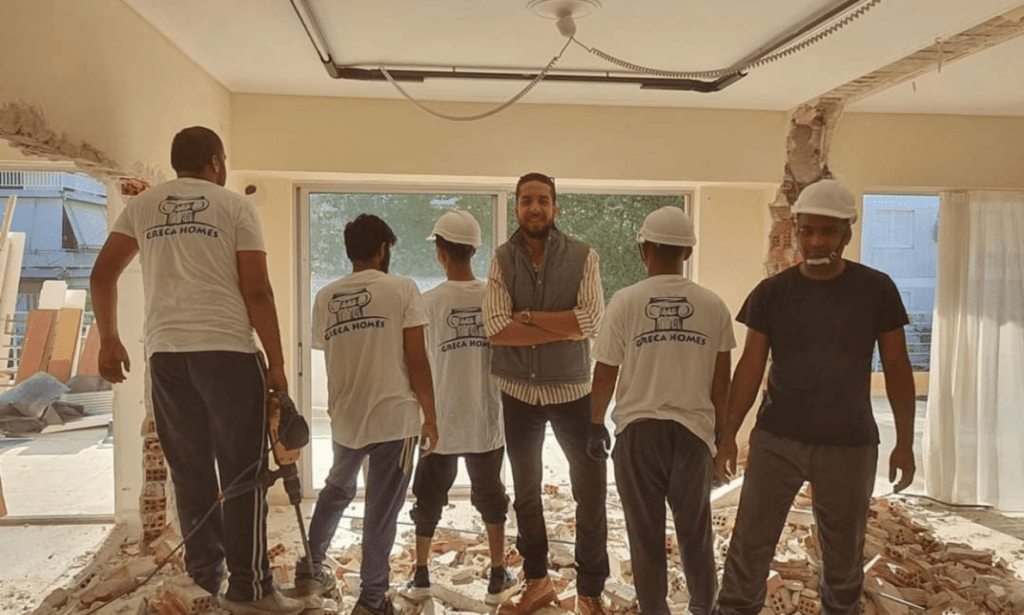 Greca Homes Services
Brokerage: Greca Homes is a certified and licensed Real Estate Brokerage Firm in Greece. They work with home buyers, investors and property owners to offer a holistic professional Real Estate experience. They're aim is to treat each case separately with a unique approach, ensuring that each request and project is handled in a creative and effective manner.
Renovation and construction: Full scope of design and engineering services. Greca Homes team of professional architects, civil engineers and contractors make your property transformation a reality.
Investment Management: A full scope of services, covering the buyers needs as a property owner. From running your property, to generating rental income, and re-selling with the highest possible returns on your investment.
Now talking Golden Visa
The Golden Visa for Greece is one of the most popular investment visa programs in the EU. It is a residence-by-investment visa, issued to non-EU citizens who invest in Greek Real Estate. It is the cheapest program offered in all of Europe!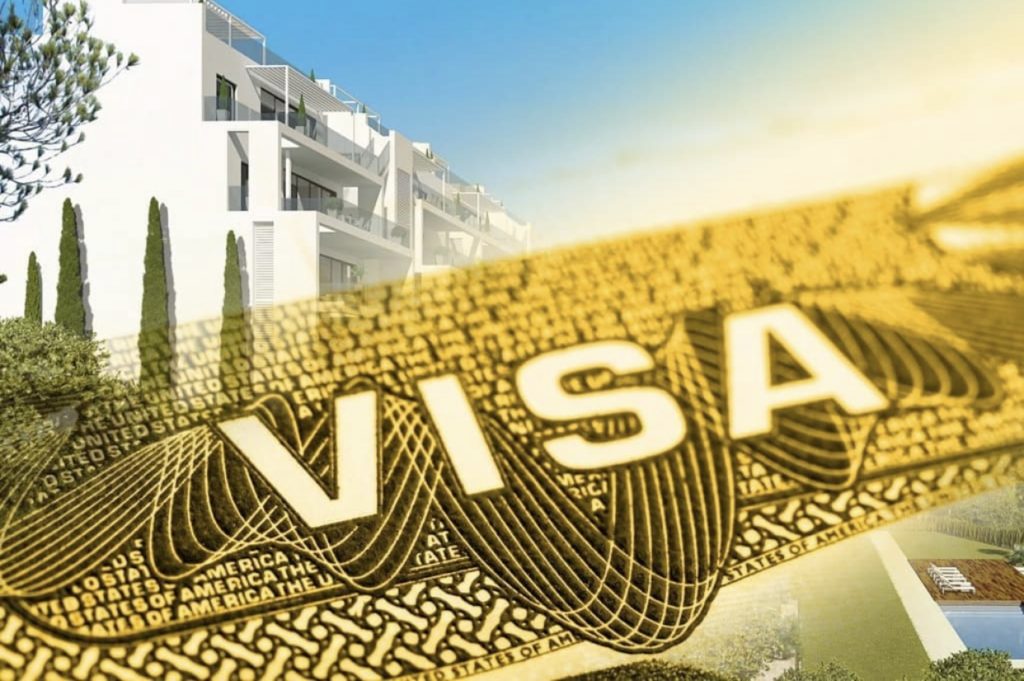 Purchasing a property in Greece in order to secure a Golden Visa offers many benefits. The Golden Visa applies for the owner of the property, their spouse, their children (up to the age of 21), the owner's parents, and the owner's spouse's parents. This means that for a family with two children, each property will allow for 8+ residence permits.
Golden Visa benefits
EU residency to family members
You and your family members will enjoy visa-free travel to the Schengen Zone.
There are no requirements to live in Greece for any duration in order to renew the residence permit.
You can choose to rent out your property after purchase.
You can apply for Greek citizenship after seven years of residence. Greece is an EU Member State, so you would have access to the EU free market and visa-free travel to more than a hundred countries.
Right to set up a company and do business in the EU
You can live, work, and invest in Greece.
You have access to Greek education and healthcare
Greca Homes offers you the best real estate opportunities in Greece by offering different properties for all price ranges varying from studios, apartments, villas to buildings and land for development. You can also choose prime locations with potential payment plans, smart investment properties, locations close to famous beaches and attractions. Now what else do you need, right? No need to worry you'll get a fully renovated and furnished ready to move in units from studios to villas and guess what it can also be by your own custom made process and taste.
Greca Homes team will guide you through the whole process
 Finding your dream property whether it's by the beach or in one of the nice downtown neighborhoods
All the purchase process through their legal team
Golden visa application and issuance for all family members
Property management to generate highest ROI (Return on Investment)
We'll leave you with a final note by the founder of Greca Homes: "No matter what you're currently doing, always try to have a side hustle or a side hobby. Work on that side hustle/hobby for long enough and soon you'll figure out an exit plan to do what you love full time" A big shoutout to all Greece lovers, Greca Homes is your go-to!