10 Mouthwatering Reasons Why Blue Marlin Ibiza Isn't Just the Hottest Party Destination in the UAE
It's Friday morning and all you can think about is just getting ready to head up to Ghantoot for a full day of sun, sea and partying at none other than Blue Marlin Ibiza. Right?
That's how we feel every weekend ourselves, too. But last weekend, we decided to actually hit up the restaurant there and man were we in for a surprise!
The pictures below don't even do justice, but we'll try to be as elaborate as best we can…
The fried pimientos are simply an exquisite starter that electrifies your taste buds and leaves you cringing because you will never have enough of it – and that is not how you usually behave at parties…
When you get back to your senses after the temporary pimiento-insanity, you need to try the Crab Croquette with Miso and Aji Amarillo.
If you think you lost it with the first dish, wait until you try these little babies. The crunchy exterior merged with a buttery soft core is too much for the tongue to handle. Whoever called them crab cakes should try these crab FEASTS.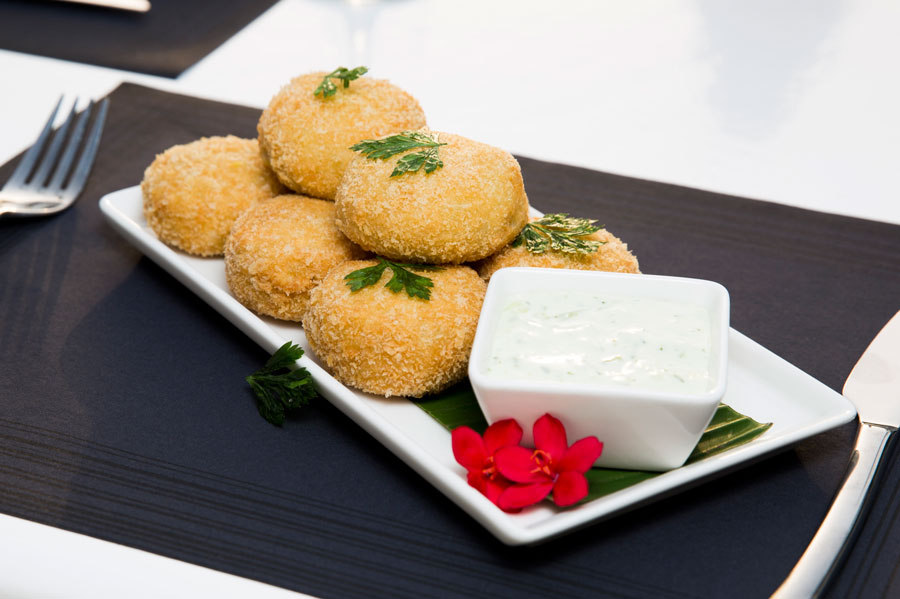 The menu can call the Chicken Chorizo with Toasted Focaccia and Tomato Dressing a "snack" all they want, but this is a meal that perfectly  blends crunchy texture with tomato moisture.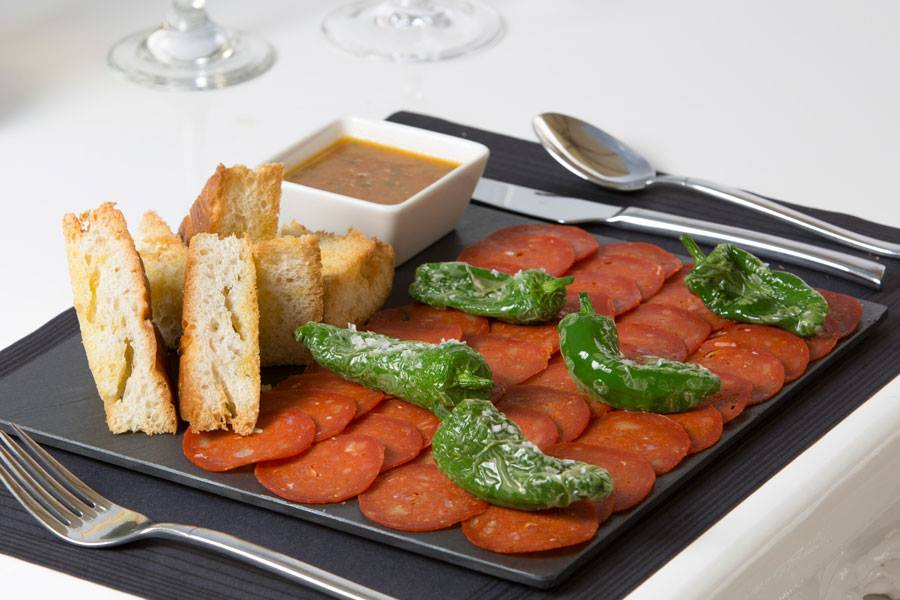 The Prawn Salad is more of a mind game than a healthy treat; your brain can't process which ingredient is the most enticing: the grilled shrimp, its mango chili marination, the mango sauce, avocado, or – get this – the pickled lettuce.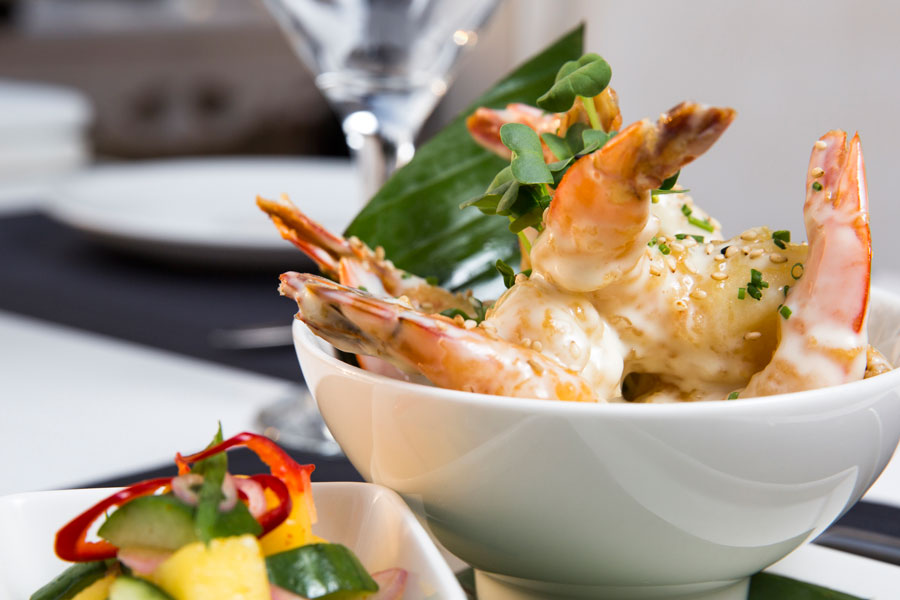 If crustaceans are not your thing, you can still have an aquatic-themed meal with the Mediterranean Risotto crowned with black mussels, tomatoes and lemon confit. However, it looks too good to ruin even if you are drooling.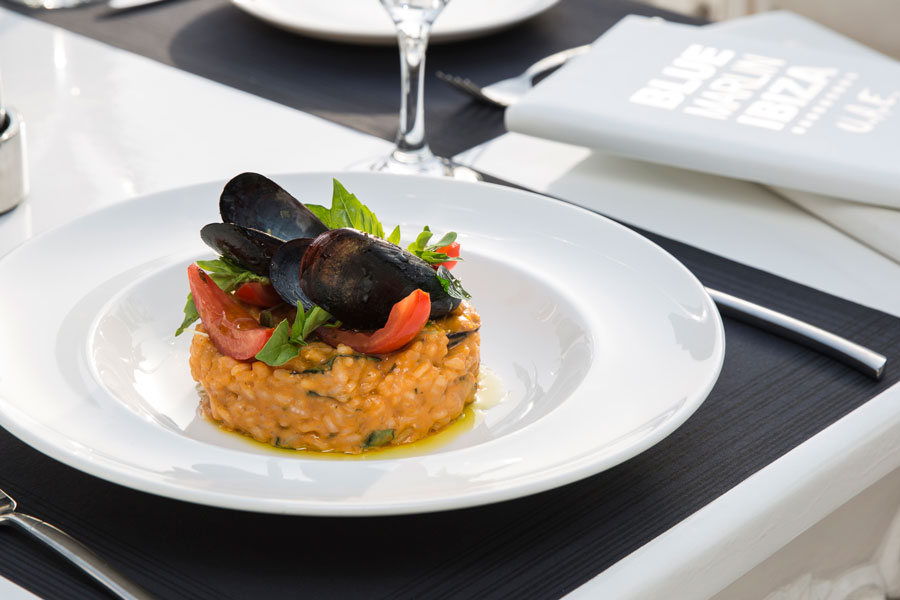 As if tempting party goers with prawns and mussels wasn't enough, they just had to add the exquisite Peruvian Sea Bass Ceviche to the menu and, guess what, that's not even the best part – it comes with sweet potatoes as well.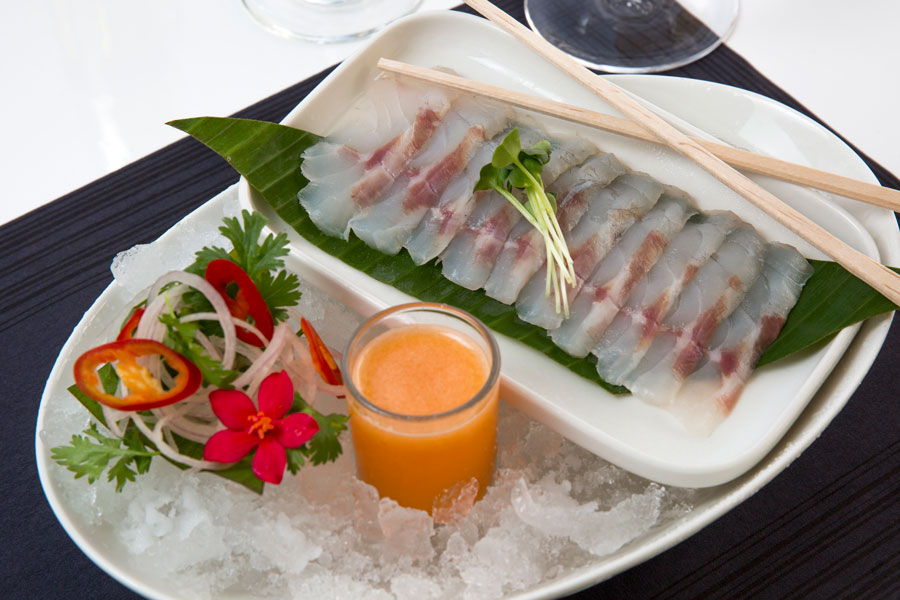 And for your information, if you opt for ham, don't expect a mundane recipe. The Wagyu Ham with Tomato-Infused Bread, Roasted Brie and Red Capsicum Marmalade will be engraved on your taste buds for life.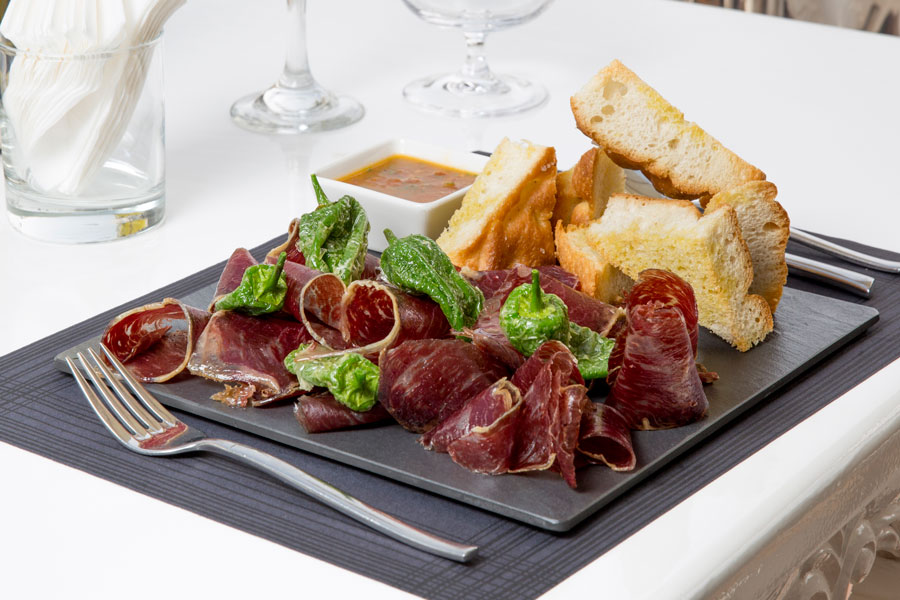 Or just get straight to business and order the gigantic Blue Marlin sushi platter, which is a work of art and a trance waiting to happen.
Now you can end your meal by weeping for every dessert you have ever tasted, for they are nothing but a pathetic joke. That moment BMI's Chocolate Fondant Lava starts touching your plate, you will be hypnotized, dreaming of a world of chocolate avalanches and blissful drowning in sugar pools.

The William Pear Tart is  yet another grande finale after a king-worthy feast. The warm pears with the rhubarb ice cream is a hot and cold match made in heaven. Your tongue will need therapy after this one.
And yes, we actually had to party our asses off for the remaining six hours to burn all these delicious calories that we happily ingested in our bodies!
WE SAID THIS: Check out Blue Marlin Ibiza on Facebook here!