Forbes Middle East held an exclusive award ceremony last week to celebrate the most successful Indian leaders in the Arab Region, especially the UAE, in both multinationals and Arab companies. The "4th Top Indian Leaders in the Arab World 2016" event was held in Dubai and attended by 300 prominent individuals, including the Ambassador of India to the UAE, his Excellency T.P. Seetharam.
The list was narrowed down from 250 individuals and the research was based on the data collected from primary resources and a questionnaire. Some of the leaders inherited family businesses that have been operating in the region for decades, with 10 running businesses that are over 50 years old. Over 90% of the entrepreneurs have their base in the UAE, with their operations spread across the entire region. Here are the top 10:
1. Sunil Vaswani, Group Chairman of the Stallion Group (Net worth: $2 billion)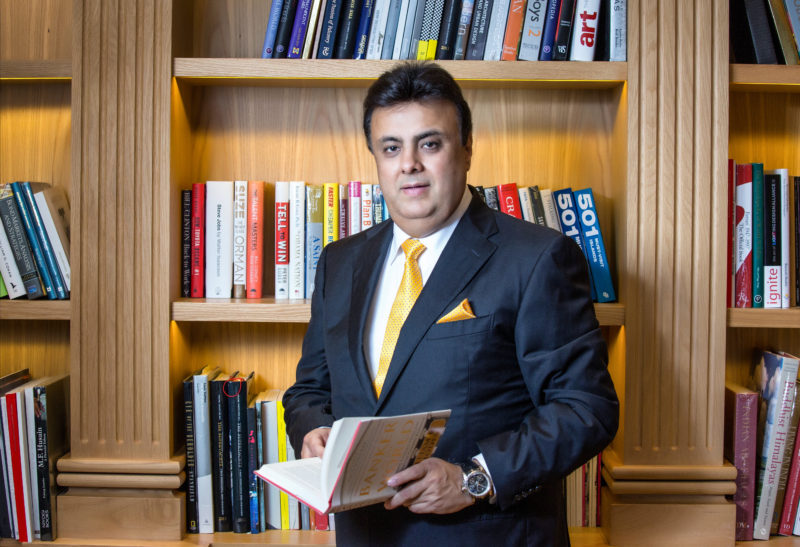 Sunil Vaswani is an Indian-born, Dubai-based British billionaire and the chairman of Stallion Group. He grew up in Nigeria, was educated in London and took over his father's Nigerian trading business when he was 21. Stallion Group was founded in 1969 and is headquartered in Dubai. The corporation is engaged in commodities, agriculture, automobile assembly, automobile distributorship, food products, FMCG, mining, steel manufacturing, real estate, financial services, technology, logistics and shipping.
2. Mr. Yusuf Ali M.A., Managing Director of Lulu Group International (Net worth: $4.2 billion)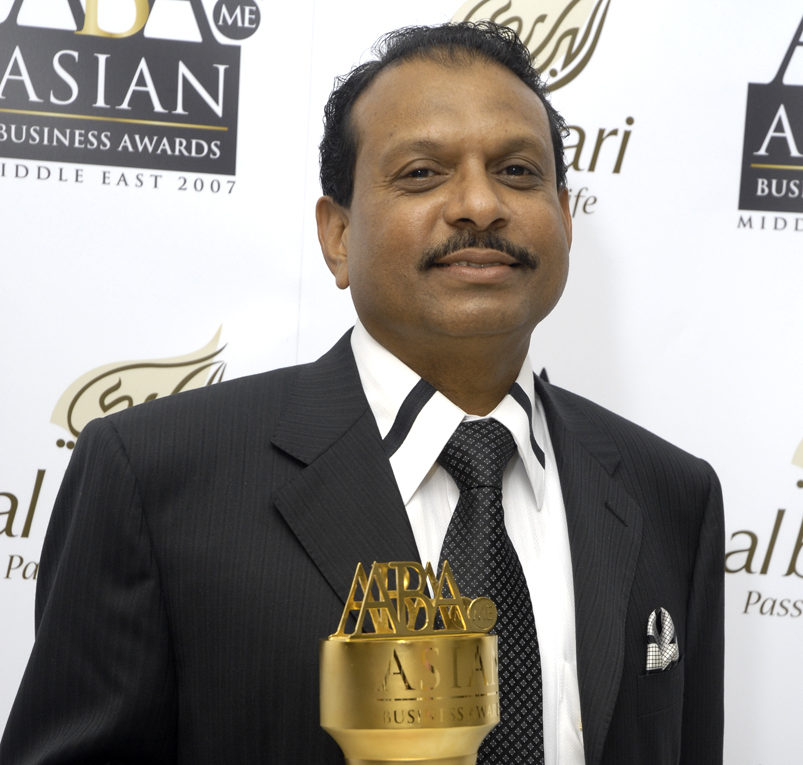 After studies, Yusuf Ali left India in 1973 to Abu Dhabi where his paternal uncle, MK Abdullah, the Chairman and the founder of the EMKE Group of companies, was doing business. He developed the import and wholesale distribution of the group and ventured into the supermarket business by launching Lulu Hypermarket in the 1990s. Ali has also held several positions in government bodies and the social, educational and charitable sector.
3. Mukesh Jagtiani, Chairman of Landmark Group (Net worth: $4.4 billion)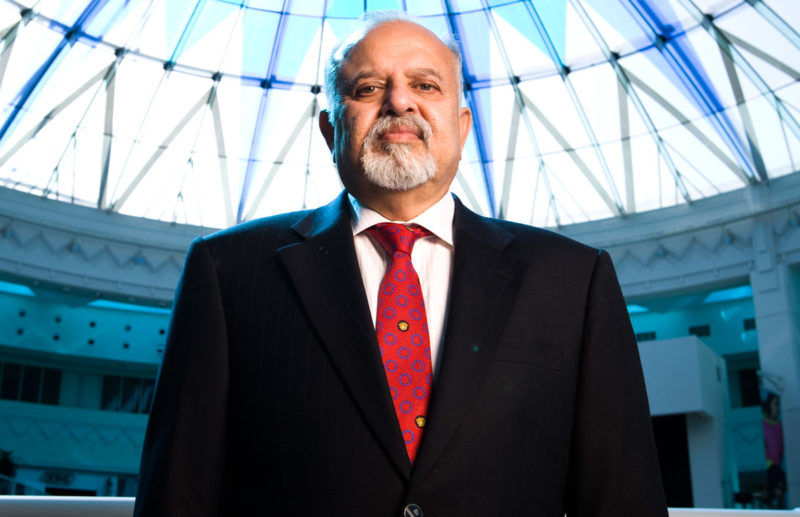 Mukesh Jagtiani studied in Madras, Mumbai and Beirut before emigrating to London, where he joined an accounting school from which he eventually dropped out. His first company was a family company diversified into leisure, food, hotels and electronics, with its own logistics and distribution.
4. Dr. B.R. Shetty, Founder of NMC Hospitals and UAE Exchange (Net worth: $1.8 billion)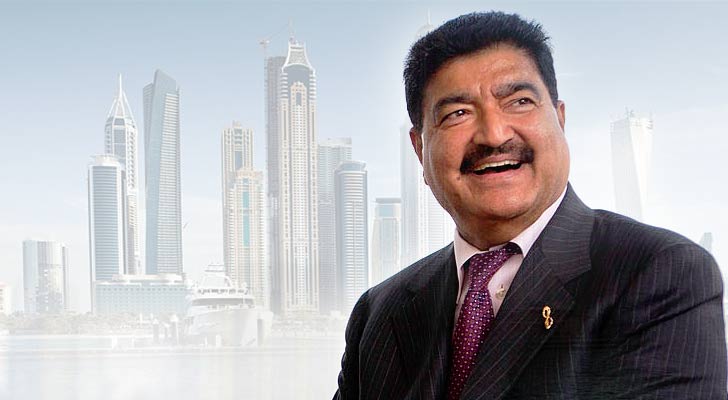 Bavaguthu Raghuram Shetty (known as Dr. B. R. Shetty) was born in India and completed his education there before moving to the UAE. He served as the Vice Chairman of the Municipal Council in Udupi, where he worked towards providing proper sanitary facilities, building concrete roads, schools, underground drainage and septic tanks for people to lead a better and healthier life.
When he first established his company in 1975, it was initially interested in hospitals and hospitality, but since then has diversified into pharmaceuticals, global financial services, retail, advertising and information technology.
Dr. Shetty also identified with expat aspirations to contribute to loved ones in their home countries. This led to the birth of UAE Exchange. Over 30 years after its inception, UAE Exchange is a leading global remittance and foreign exchange brand with a presence in over 30 countries.
5. Mr. Sunny Varkey, Chairman of GEMS Education (Net worth: $1.9 billion)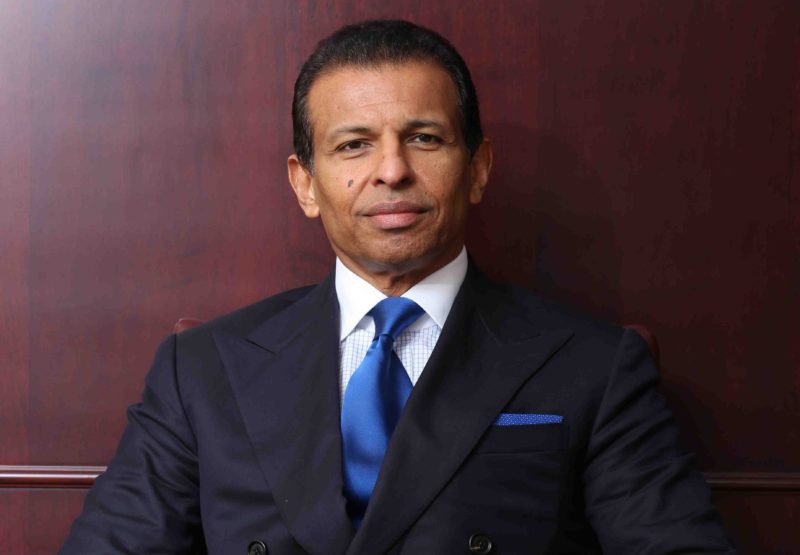 Sunny Varkey was born in 1957 in Kerala, India, and is a Dubai-based education entrepreneur and education philanthropist. His family moved to Dubai in 1959, when the emirate was still very undeveloped. His father worked for British Bank of the Middle East, and both of his parents taught English to local Arabs, including members of the royal family. He used to sell fruit on the side of the road to make a little extra money when he was 11 years old.
Varkey's parents founded "Our Own English High School" in Dubai in 1968. When, in 1980, local authorities insisted that his parents' Our Own English High School be housed in a purpose-built facility, Varkey took over the operation of the school and opened Indian, Pakistani, and British schools, and offered education under the different curricula: Indian, U.S., British, and later International B.A.
6. P.N.C. Menon, Chairman of Sobha Group (Net worth: $1.5 billion)
Puthan Neduvakkatt Chenthamaraksha Menon or PNC Menon is an Indian-Omani businessman from Thrissur. At the age of 10, he lost his father. Afterwards, he dropped out of college to do interior design. At the age of 26, he left to Oman, where over the years he developed his interior decoration business into a profitable venture. In 1995, he started Sobha Ltd. in Bangalore named after his wife.
7. Dr. Azad Moopen, Chairman of DM Group (Net worth: $1.5 billion)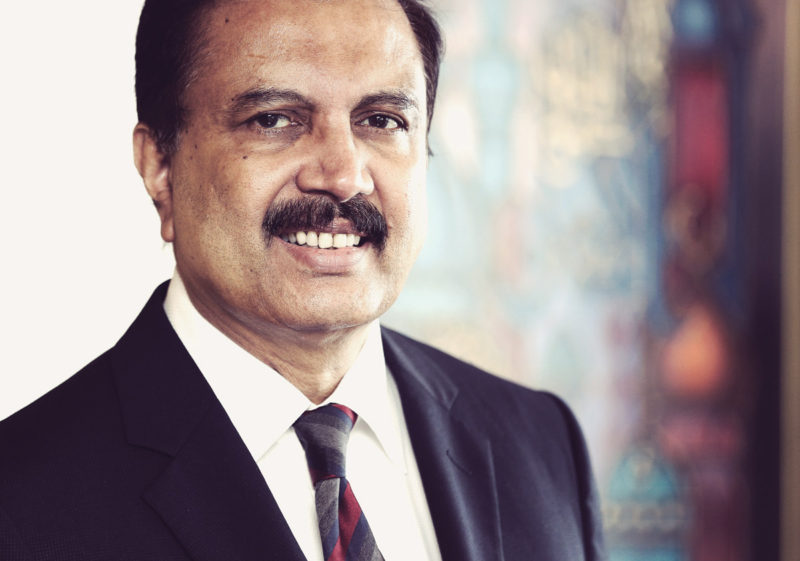 Azad Moopen is an Indian physician and philanthropist and a developer of healthcare facilities in the Asia-Pacific region. His family owned a bulk of land in the area of Kalpakancheri in Southern Malabar. Moopen passed the MBBS with a gold medal and an MD in general medicine from the Calicut Medical College, Kerala and a diploma in chest disease from Delhi University.
In 1982, he started his career at the Calicut Medical College, where he served as a medical lecturer for five years before moving to Dubai in 1987. Over the last 26 years, he established a chain of healthcare facilities in West Asia with 175 unit hospitals, poly clinics, pharmacies and diagnostic centers in UAE, Qatar, Oman and Saudi Arabia.
8. Mr. Rajen Kilachand, Chairman of Dodsal Group
Kilachand is the son of Arvind Nandlal Dev Kilachand and Chandanben Arvind Dev Kilachand. After his father's untimely death, he took over Dodsal company. It was founded in 1948 by the Nandlal Dev Kilachand family along with a British trading company.
Rajen Kilachand is the Chairman and President of the Dodsal Group. He is a trustee and a member of the Board of Management of the Bhatia General Hospital in Mumbai, India. He is also the trustee of the Shree Somnath Temple Trust in Gujarat, India.
9. Mr. B. Ravi Pillai, Chairman and Managing Director of RP Group (Net worth: $2.9 billion)

B. Ravi Pillai is an Indian entrepreneur and the head of RP Group of companies, born in Chavara, a coastal town in Kollam, in the South Indian state of Kerala in a family of farmers. He launched his first business when he was in college on reportedly borrowed money. Later, he started engineering contract business and worked for some of the major industrial houses in Kerala.
He then left to Saudi Arabia in 1878 after having to close down his business due to a labour strike. Two years later, he established Nasser Al Hajri Corporation with 150 employees, which has over the years grown to become the flagship company of his business group, R. P Group. Pillai has expanded his business to other countries such as United Arab Emirates, Qatar, Bahrain and India and has interests in construction, hospitality, steel, cement, and oil and gas industries.
10. Dr. Shamsheer Vayalil Parambath, Managing Director of VPS Healthcare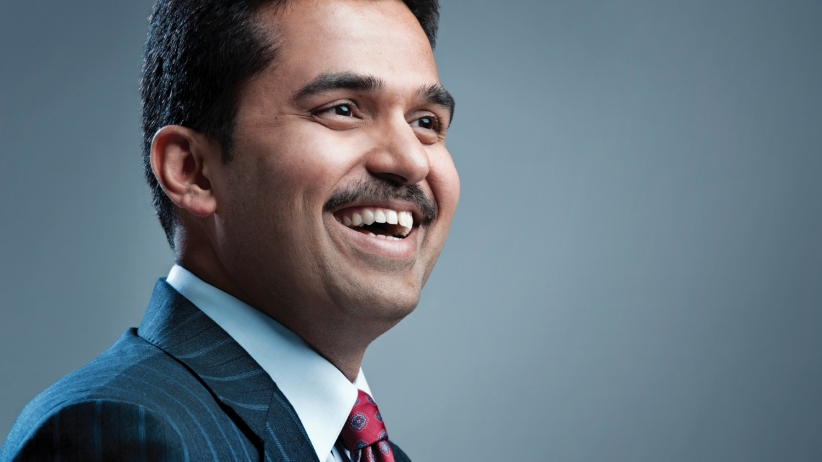 Dr. Shamsheer Vayalil is an Indian doctor, entrepreneur and philanthropist. Dr. Shamsheer started his career at the Sheikh Khalifa Medical City in Abu Dhabi, as a Radiologist, where he worked for 12 months. In 2007, he started providing medical aid and care through his first hospital, which he soon diversified into related healthcare businesses within the MENA region and the Indian subcontinent.
Among Dr. Shamsheer's flagship projects is the Burjeel Hospital, which is also Abu Dhabi's largest private tertiary care hospital. He is the son-in-law of Indian business man, the owner of Lulu Group hypermarkets in the gulf countries.
WE SAID THIS: Don't miss 11 Inspiring Female Entrepreneurs in the UAE.