By Nada Abdelkader
Saudi Arabia has been recently abuzz with waves of change recently, as seen by the opening of Riyadh's new movie theater, new laws that would allow women to drive, and various international events.
Among those international events was the WWE's Greatest Royal Rumble, which became Saudi Arabia's most anticipated event in no time.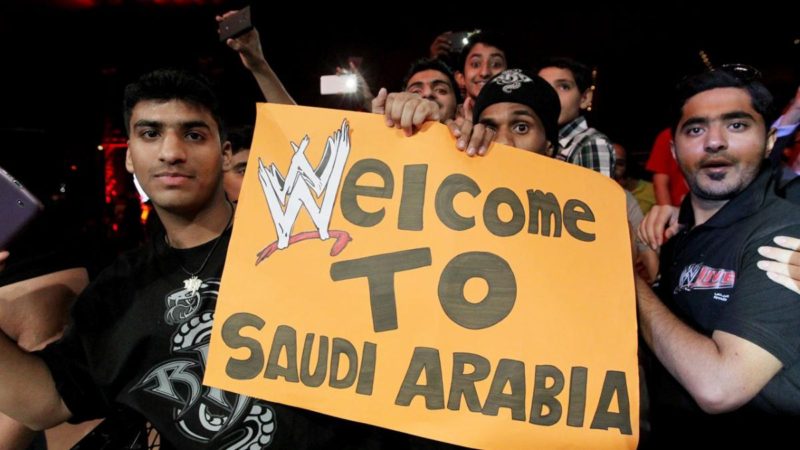 The event took place in Jeddah's King Abdallah Sports City Stadium and was attended by an audience of 60 thousand, women included, although female wrestlers were not allowed to take part.
As the event progressed and according to the BBC, the screened footage showed female wrestlers in an attire that was deemed "too revealing" by Saudi channels and traditionalists, which led to the former to cut the event's broadcast short.
Saudi General Sports Authority later issued an apology for airing what they said to be "indecent scenes".
WE SAID THIS: Do you think their reaction was a bit over the top?