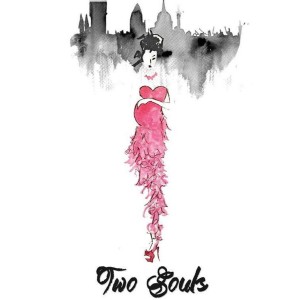 Mummy-to-be, we have the answer for your pregnancy style concerns. A baby bump is no excuse to give up fashion sense.
Rana El Araby is the founder of Two Souls, a maternity line made to make mummies both comfortable and fashionable. We talked to the designer about her inspiration, designs and future plans.
What inspired you to create Two Souls?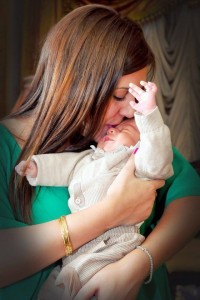 During my pregnancy, I couldn't find any maternity clothes in the market; I had to buy all my stock from abroad to prepare my wardrobe for the next nine months. From that moment, I got the idea of creating my own line of maternity wear that would be both fashionable and comfortable during pregnancy, after delivery and at any time. My inspiration behind the brand's name came from the eternal bond between two souls during a pregnancy: the mother and her baby.
I found a gap in the market and I was eager to fill it; I started with creating my brand and followed with searching the market for unique prints and fabrics in Egypt and abroad. The result was the Summer 2015 line, which I am very proud of.
How do you see the fashion scene in Egypt?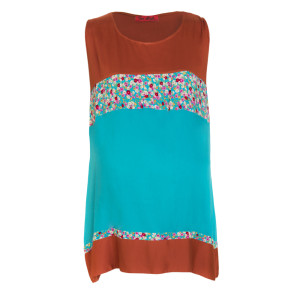 The best part is that designers are able to convey their personalities through their designs and then be able to put their work out there into the world for all to see and appreciate as well as to interact.
It's really quite cool that with social media you are able to interact with your audience in a multi-dimensional fashion. Social media is a give-and-take platform through, which you can ensure that you are addressing your audience in the way they want to be addressed and with things they truly desire.
Pregnant women usually have a hard time dressing up, do you have any tips for them?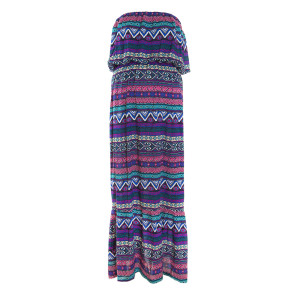 I think it's really important for expecting mothers to be able to celebrate the beautiful process that is pregnancy. It's a natural evolution in which your body undergoes so many changes. While it is completely understandable to be frustrated and unsure of what is physically happening to you at any given moment, the worst thing in the world is to feel frustrated and unsure of how to make yourself look and feel fantastic, especially when you need a pick-me-up.
Staying positive is all about taking the time to pamper yourself. Pay attention to your needs. It's about the little things — a moment to breathe and relax while getting a mani/pedi or the satisfaction of being able to slip on a beautiful, comfortable summer dress and not have to think twice about how you look.
What were your inspirations behind your latest collection?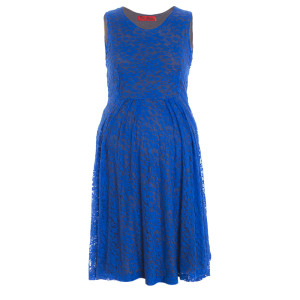 The most important thing for me is that my clients feel that the line speaks to them. My clients have diverse preferences: some like tribal, others go for floral, many prefer lace. I made sure there is a piece that would cater for all. I love print; rarely do I produce plain items.
I am particularly proud of my local collaborations. I have teamed up with some friends who are also considered the mavericks of print in Egypt. Their work is so inspiring and resulted in some amazing pieces bursting with summer colors and unique design prints. I also explored the market in Egypt for lovely fabrics of tribal and floral prints. I want my work to be reflective of the homegrown talent we have here in Egypt.
What is unique about Two Souls?
In this time of history, I think it's important to address the fact that Egypt has a lot of resources, capacity and creativity to create its own homegrown brands that are just as incredible, trendy and fun as anything you would find globally.
What are your future plans/collaborations?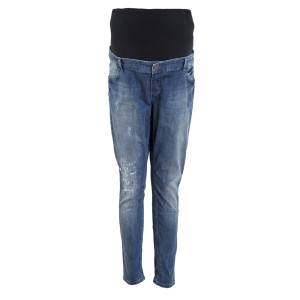 At the end of the day, Two Souls is a lifestyle brand. It's the go-to clothing line for expecting mothers who want to maintain a style-savvy wardrobe without exuding ridiculous amounts of time and effort. My collaborations easily fits in with other lifestyle brands looking to make women's lives easier.
Additionally, I want to be an integral part of boosting the image of Egyptian entrepreneurs globally. We have some amazing brands which are popping up and I really want to focus on joining forces to present an accurate picture of what we, as Egyptians, are capable of achieving — which is anything, when we put our minds to it!
Only for Scoop Empire readers:
Get a 20% discount off your purchase from the Two Souls collection at the Fashion Circus at the Westown Hub by Style Treasure on Sept. 11, 2015! Just use the code: 15102013 and don't forget to follow our Facebook page and Instagram.
WE SAID THIS: Don't miss Pregnancy Workout Classes in Cairo.