With the Turkey-Syria deadly Earthquake, a new-born baby and his mother have been rescued from vast rubble in Turkey, around 90 hours after the first wave of Monday's deadly earthquakes according to BBC. Yagiz Ulas, the 10-day-old boy, was retrieved from a ruined structure in the southern Hatay province after nearly 90 hours. Medics quickly wrapped the baby in a thermal blanket and put him in an ambulance to have him checked up. According to Reuters, his mother was also retrieved with him from under the rubble.
But it's not just Yagiz who was saved as Zeynep Ela Parlak, 3 years old, was also rescued after 103 hours from under a collapsed building where the earthquakes' magnitudes were 7.7 and 7.6 when they hit Turky's Hatay province.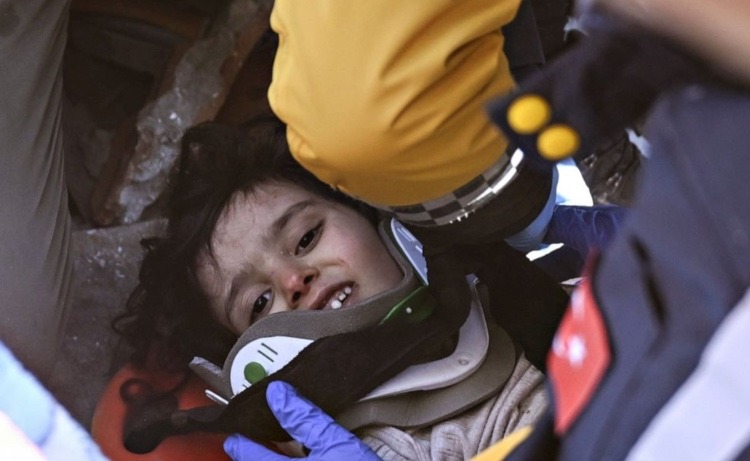 Despite the destruction, there is always a light at the end of the tunnel, and over the past three days, tales of amazing escapes and heroic rescues have been providing the world with a sense of hope. Thousands of people have expressed interest in adopting a young girl who was born in northwest Syria under a collapsed building, baby Aya was still attached to her mother, who had already passed away along with other family members leaving Aya the only survivor.