UN Women launched a new advertising campaign this week featuring Google's notorious autocomplete search. The ads (below) spotlight some of our society's most misogynistic thoughts about what women should, shouldn't, cannot and need to do.
With Google being the world's leading search engine and its autocomplete results reflecting the site's most popular search terms, the ads reveal just how deep-rooted gender inequality and double standards remain in modern culture.
So we wondered what Google had to say about men. We decided to flip the search terms and here's what we found:



While not as jarring as the searches about women, Google's autocomplete gives us some surprising results – from hits that favor a hetero-normative view, revealing problematic ideas about masculinity and what it means to be a man (men can't possibly be feminists and are just so virile that they need to cheat) to hits that, if taken literally, are pretty subversive to the status quo (men shouldn't marry but should wear makeup).
The search results for women, on the other hand, are much more clear-cut in their chauvinism. Check out the UN Women ads below, and note the obvious difference. (Photos by Gute Werbung/UN Women. Campaign by Memac Ogilvy & Mather Dubai.)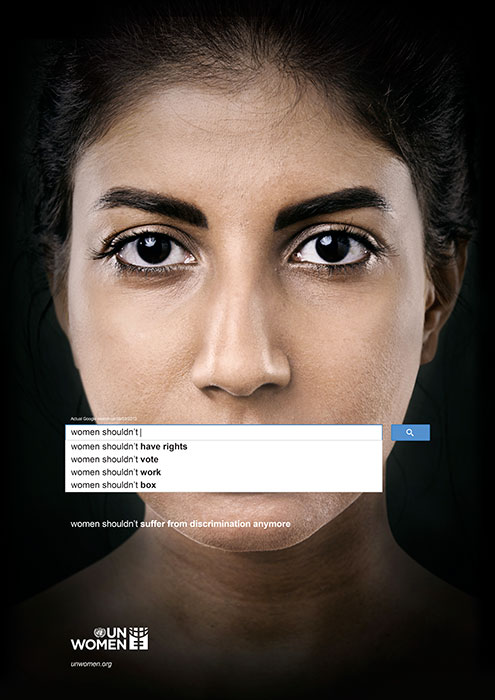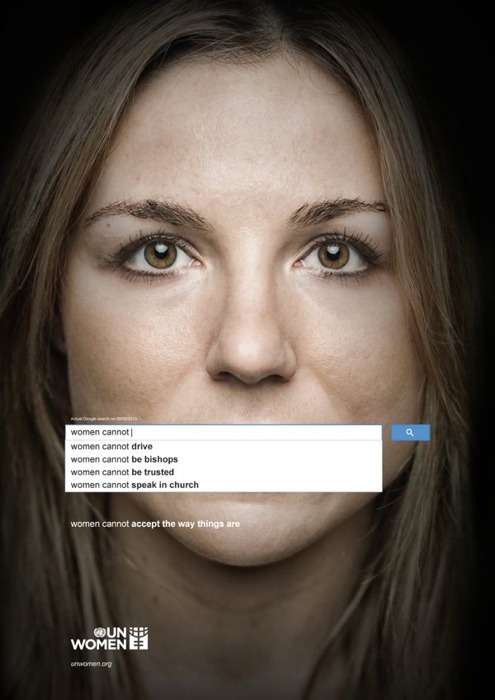 WE SAID THIS: For more about the ad campaign, check out UN Women.