Winter is magical no matter what part of the world you live in, as it casts its merry spell on everything it passes by. In Lebanon particularly, you can't miss that magic. Whether you're in bustling Beirut or skiing the slopes of Faraya, you will definitely find yourself falling head over heels for Lebanon during the winter:
1. Faraya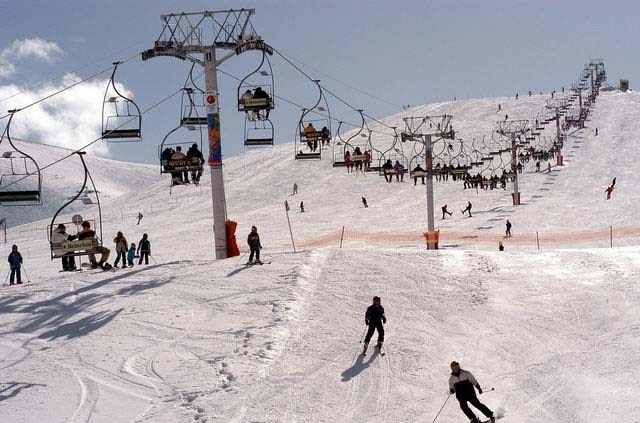 Faraya is synonymous with winter in Lebanon. Renowned for its ski resorts, it's the destination for anyone who is after some winter sports. Faraya wears a beautiful white blanket of snow during the winter season ,which makes it look like it's come straight out of a fairy tale.
2. Downtown Beirut Christmas Tree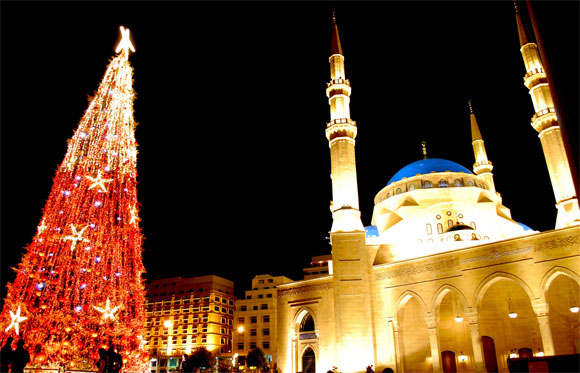 Every year the lighting of the Christmas tree at Beirut Souks marks the beginning of another merry season. It brings joy to our eyes as well as our hearts.
3. All the shops turn their Christmas on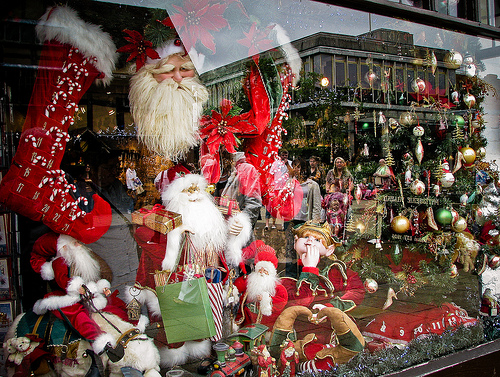 From Santa costumes and dolls hanging around in shop displays to everything turning into a red and green spectacle, you simply cannot miss the seasonal spirit shops displays as you walk by them.
4. Rain and snow

Whatever form of precipitation you prefer, our fair Lebanon's got it. If you live in Beirut and other coastal cities, you get to enjoy the occasional rain, while in the mountains and northern parts of the countries, it's full on snow all winter long. If this doesn't scream "winter magic", we don't know what else could.
5. Lights in Hamra Street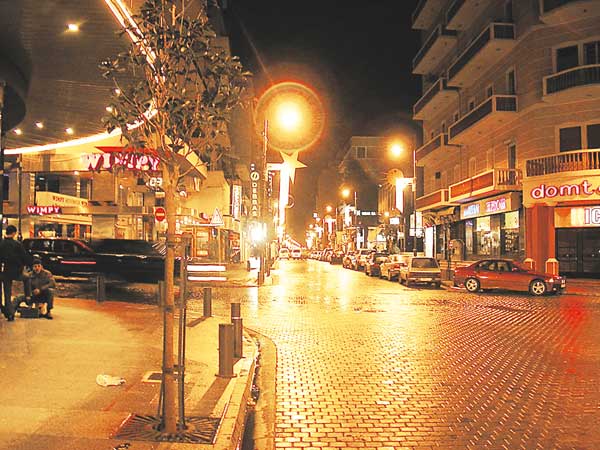 Now this isn't exclusive to winter. However, with all the shops turning their holiday vibes on and with the gorgeous rain every now and then, these lights make the renowned street look extra festive.
6. True holiday spirit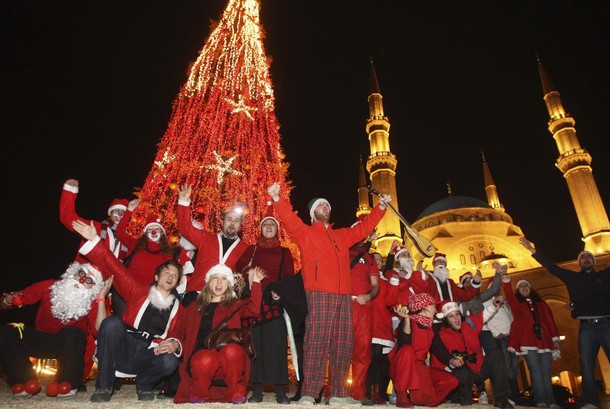 Lebanon tends to temporarily put its political and social issues to sleep with everyone celebrating and engaging in the festivities of Christmas and New Year. This doesn't only make winter a magical season in Lebanon, it also makes it a season of hope and peace across the country.
7. Celebrations everywhere!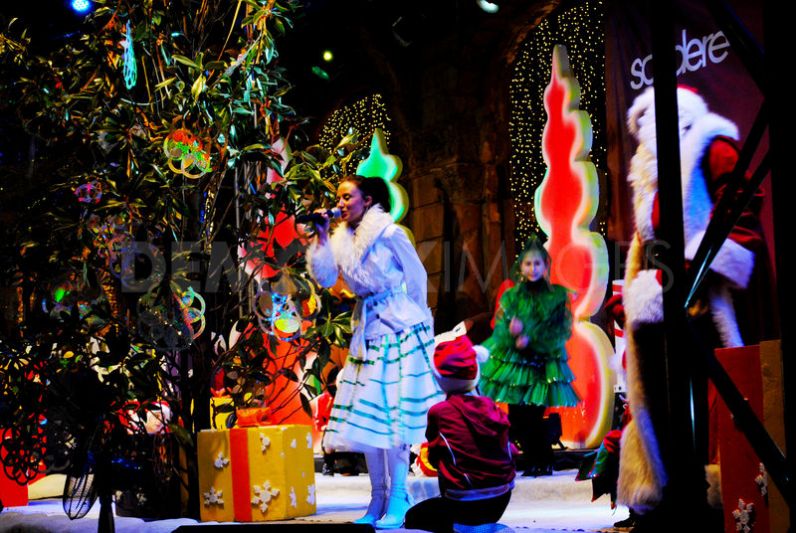 Winter brings along many celebrations all across the country, particularly in its capital, Beirut. From festivals and parades to concerts and parties, winter is at its merriest in Lebanon.
8. And Dabkeh everywhere!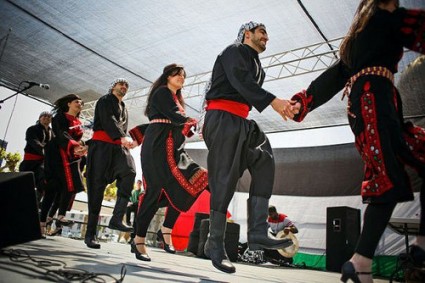 If you thought Lebanon was all about Westernized nightlife and parties, think again. This country has a grand hold of tradition and the adored folkloric dance can be seen everywhere in the streets as Christmas draws near and well into New Year.
Dabkeh is by no means exclusive to winter. However, all those moves really warm you up during those cold nights, which makes it extra special in winter.
9. Nativity cribs
Forget Christmas trees (don't, they're beautiful!), let Lebanon show you how Christmas should really look. As Christmas draws near, every house and backyard starts to assemble their own version of the Nativity scene. Each and every one will transfer you back in time to one of the greatest moments in the history of humanity. This is far beyond magic.
WE SAID THIS: Don't miss "41 Photos to Remind You How Beautiful Lebanon Is"