Tarek Nour Communications undergoes an extremely busy, yet gratifying time throughout the year, especially throughout Ramadan, as their results due to their persistent efforts and work comes into fruition. Due to the pandemic taking its toll in Egypt, TNC, as well as other clients, were hesitant in advertising. However, as we leaped into 2021, they decided now would be a suitable time for TNC to jump back into business, and on full throttle. We look back now on TNC's recent campaigns from Ramadan of 2021, where 17 campaigns were launched, more than the company has implemented in the past several years. But, what made this Ramadan's campaigns in particular stand out? Undoubtedly, it was the various diversity of the clientele and variations of brands, as well as the strategic angle these campaigns were carried out in.
TNC's campaigns came to life whilst maintaining their firm bedrock of meeting their strategic objectives. The work that was created included an assortment of approaches, including celebrity-based, jingle-based, inspirational-based, situational, and humor-based angles. In addition, TNC's campaigns have stood out amongst many other leading clients within the same industry. Amongst the 17 campaigns executed by TNC this year, ranging from real-estate and telecommunications to humanitarian matters and more, included ones for Valu, Magdi Yacoub Foundation, MG, Orange, Ahl Masr, Hyde Park, the National Bank of Egypt, and several others.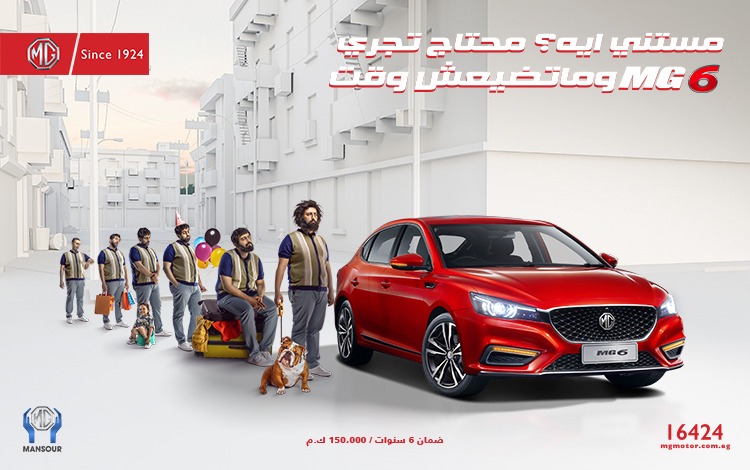 These campaigns were developed by TNC's persistent and creative team, as well as by their agencies TNA, DDB, and The Academy. Furthermore, some of their own team members were fortunate enough to get involved even more on the matter, directing some of the campaign videos themselves. Stemming from TNC's foundational value of "All for one and one for all," they compiled an abundance of products that has elevated their sense of pride. The distinctive lens through which TNC executes their messages have undoubtedly cemented their position as a leading advertising agency, using unconventional approaches as modes of expression. Evidence of their unique styles have become a trademark on its own, noticeable within just seconds of any ad.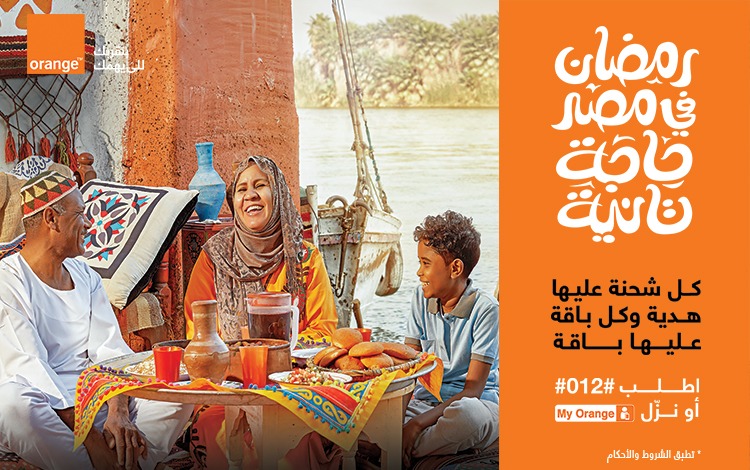 For TNC's campaign for Valu, turning aspirations into reality was indeed the result of both the message as well as the company's vision, as they redefine the way we shop. As Ruby took to the screen, surprising us yet again not with her choreography skills, but instead, with her dynamic acting abilities, showcasing the assortment of products available with Valu, as the scenes transitioned into a merry-go-round of action. TNC's messages reached far and wide, across all corners of the nation, as they delved deep into a campaign for the Magdi Yacoub Foundation, giving the children a "chance of life," and offering them a sense of hope for their unfulfilled aspirations in the future. As for having a good chuckle in our lives, especially during the hardships and struggles we've endured during the pandemic, the campaign for MG proved to be a secret weapon for healing, engaging us and making their personal messages relatable to our hearts and minds. In what started as two men contemplating on purchasing an MG car, quickly spiraled into a hilarious journey of our daily hesitation in making decisions, offering a completely fresh take and perspective when purchasing a car.
Considering the eventful and hectic year we've all had, the campaign with Orange reminded us just how much we can still be thankful for, and put our gratitude into action in our beloved country, Egypt. Everything we admire and value in Egypt was put forth here, and in just a couple of minutes, TNC and Orange were able to blend in a feeling of nostalgia and esteem with the relatable theme of people we encounter and meet every day, throughout all seasons and occasions of the year. Speaking of our home, TNC yet again implemented another unique angle with their campaign on Ahl Masr. As a way to reinforce the unity of Egyptian citizens and all that encompasses them, the campaign highlighted the harmony we share, as the hundreds of glowing lanterns illuminated the night sky, showing us that not only do we share the sky, but that we can light up our worlds together. In Hyde Park's campaign, justice was served by TNC as they took us on a journey of art, progression, perseverance, and of joyful endeavors and enchanting scenery, all melded in just over a minute.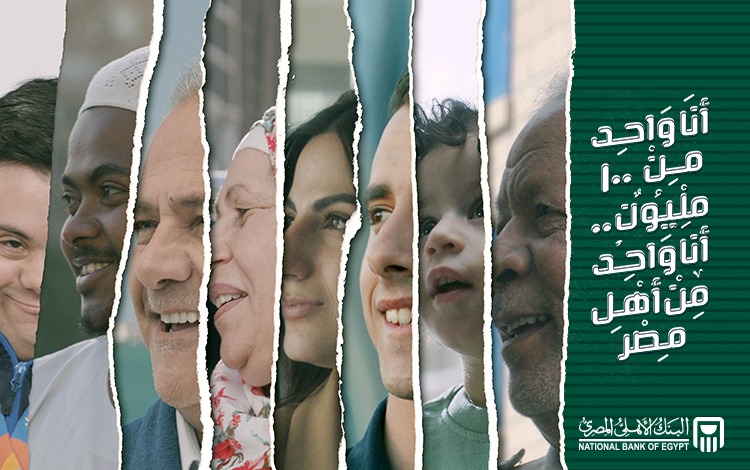 The comical take on the campaign for the National Bank of Egypt, aka the people's bank, reinforced of what we already know to be true. It is the bank that serves as the people's backbone, ensuring it is behind us all the way, and available wherever, defying all boundaries. As the narrative was seen through the eyes of an elderly Egyptian couple in a car at the gas station, soon enough the message of the bank became evident as they were able to fulfill their financial needs from the gas station. Although the full list of TNC's work throughout Ramadan are much longer, their message has evidently become crystal clear, as they pave the way for future endeavors, "All for one, and one for all."