Last August, The Egyptian Ministry of State for Urban Renewal and Informal Settlements (MURIS) and the Cairo Governorate held an international competition  for the urban development and architectural design of the Maspero Triangle District in Downtown Cairo.
Yesterday, it was announced that Foster + Partners, a London-based architecture and design firm, has won the competition to redesign the Maspero area. And with the pictures we've seen so far, it looks like they're going to turn it into a work of art.
"We believe this is an exciting opportunity to transform the lives of the people that live in this neighbourhood – supporting the vibrant public realm by giving them greener community spaces, and a better place to live and work, while creating new spaces for offices, retail and residences," Grant Brooker, Senior Executive Partner at Foster + Partners explains. "On the banks of the River Nile, the future of Maspero burns bright, and we are sure our sustainable model of development will set the benchmark for urban regeneration throughout the country."
The main challenge was how to use the Maspero Triangle to reflect the modern character of the city and address its infrastructural challenges without losing Cairo's cultural identity and historical heritage. lead the positive change with urban development.
Foster + Partner's 35ha master plan is designed with new residential, commercial and retail spaces, while still taking into consideration the majority low-income population of the area, preserving the characteristics and attributes of the space.
The master plan puts commercial and residential spaces overlooking the Nile river and main streets, leaving room for open community spaces and mixed-use buildings in the central core of the area. The plan aims to not negatively affect the lives of the existing population and also creates employment opportunities.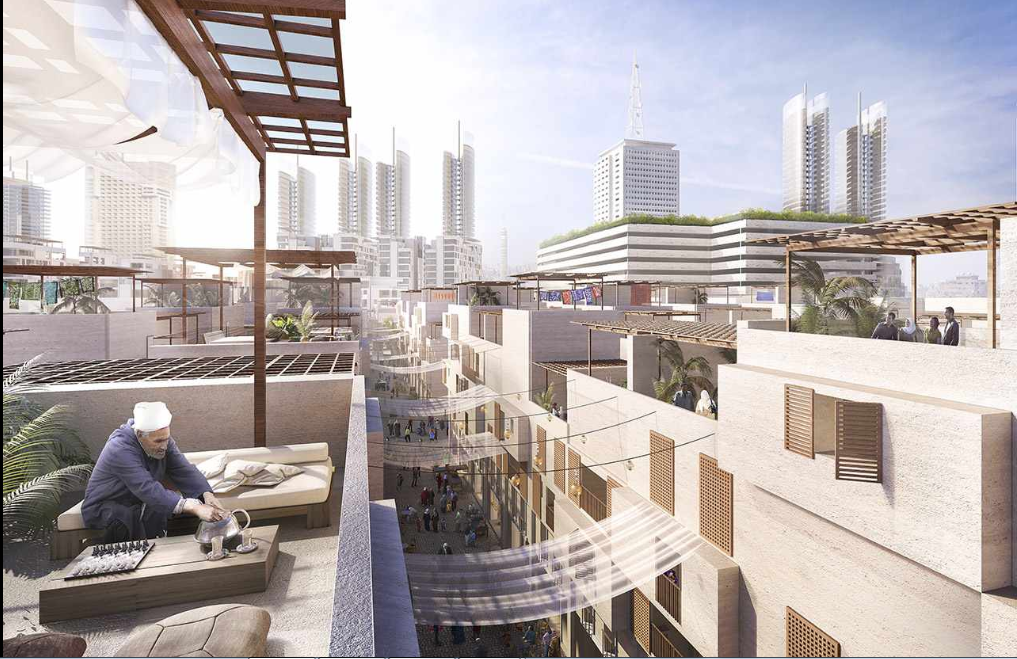 Aiming to improve the quality of life of the district, the first phase will be filled with greenery and an open space will be created in the heart of the area where celebrations and community events will take place. Subsequent phases will include a food market, hospitals and retail area for both residents and visitors.
And, as we all know, the effect of the sun can be quite strong, so the streets will be shaded, protecting the pedestrians. And if you're wondering where the hangout spot will be, at the foot of the bridge, there will be a lagoon with a number of cafes, restaurants and shops overlooking it.
If all goes according to plan, this will be a huge step in the urban development of Cairo and, hopefully, an invitation for similar projects in the future.
WE SAID THIS: Don't miss Q&A: Laila Iskander, Egypt's New Minister of Urban Renewal and Informal Settlements.