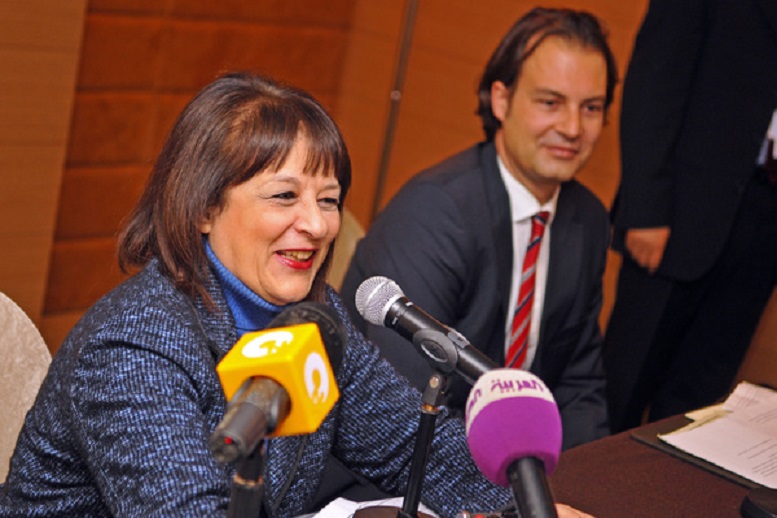 At AIESEC's recent Egypt Youth to Business Conference, we got the chance to catch the dynamic Laila Iskander for a quick chat. A champion of the people's right to a basic, dignified livelihood, Iskander has an award-winning background in development.
After a cabinet reshuffle following Sisi's ascension to the presidency (and her outspokenness against Egypt's use of coal), Iskander has left her post as Minister of Environment and now heads up the newly formed Ministry of Urban Renewal and Informal Settlements.
You came from the Ministry of Environment and now you're heading up the Ministry of Urban Renewal and Informal Settlements…

The new ministry of urban renewal and informal settlements will combine both the enhancement and improvement of rundown neighborhoods with the cleanliness of the city.
So solid waste management is a major component of the new ministry and it's going to not just work on a new system for all of Egypt and dealing with trash, but it's also going to start business opportunities in recycling. So that the aim is for Egypt to become a zero-waste country where everything is – not "disposed" of – that's a bad word – everything is recovered, recycled and turned into a new product and goes to market. So that's the link.
The other is, in low-income neighborhoods people have not enjoyed a clean environment. And they have not enjoyed land tenure or title to their land and therefore they've been deprived of one of the most basic human rights – the right to own your home. And we figure that if they get to enjoy that right, then they're going to be able to put their own money into upgrading their own homes.
The two can sometimes seem at odds – "Urban Renewal" and "Informal Settlements" – do you see them as potentially being in conflict?
No, I see them as being one, because believe it or not, Cairo is two-thirds informal neighborhoods. So if we're going to talk about the formal part of the city or the informal part, it's one city. And we can't live in "nice" neighborhoods and hide our heads in the sand as if we don't live in the city, knowing that two-thirds of it is sub-standard living conditions.
What will be the biggest challenge in your new position?
(Laughs) I think introducing new ideas is always a challenge. Getting other partners to buy in. And then mobilizing communities and bringing actions on the ground to fruition to make things happen in a country that has been kind of lethargic for thirty years is not easy. But I'm sure that we can all do it together.
It will require a change in behavior.
And mindset.
Do you feel support from your administration?
Yes. I have a nice team. Very good team. Young people, qualified. Yea, and a new Informal Settlement Fund. And so I'm full of hope.
Besides, the people I worked with in the Ministry of Environment turned out to be people who have a vision, they have a cause, they want to do something for the country. They're not your run-of-the-mill bureaucrats, so I'm really encouraged, full of hope.
I think one of the driving factors for informal settlements is populations moving from rural areas and coming to the cities. Will any attention be paid to developing rural areas?
Yes. Maybe not from this ministry I'm in, per se, but other ministries. And there's a national strategy. Living conditions have to improve. Job opportunities have to improve. Because that's what really draws people away. It's not having any work or livelihood source. So there's going to be a lot of small and medium industries set up in these regions to keep people there.
What gives you hope in Egypt's future?
We had two revolutions that turned the country upside down. We have stated what we want. There's so many young people! Two thirds of the population is young! How can you go wrong when you have so many young people who want to break out of the old ways of doing things. They have hope for the country. That's why I have hope.
WE SAID THIS: Laila 2018!?