We Sat Down With Ali Farag Before His Victory At #ElGounaSquash, Here Is What He Had To Say
Via El Gouna Squash Open.
By Muhammed Aladdin.
At the climax of the El Gouna International Squash Open semifinals, Ali Farag ran up and down the court, while his opponent Tarek Mo'men dominated the center. It looked like all was about to end for the number one player of the game.
A few minutes later, after a heartfelt conversation with his coaches and wife Nour El Tayeb, Farag returned to the field a changed man, upping his game and hammering one point after another; at the end, after a long, exhausting match, he made it to the finals for the second year in a row.
When we talked to Farag, he reflected on his performance; how at the beginning his opponent managed to get the best of him.
"I had a plan set up with my coaches; I tried to execute it at first, but I did not really succeed. Thanks to them, in between the games, they gave the push to be able to make a comeback."
It was evident that at the start of the match, Mo'men was on top of his game, while Farag struggled to keep up. Farag told Scoop Empire that Mo'men definitely had an edge; Farag's coaches urged him to somehow try to make his balls reach the back wall; once he managed to do that, he was able to stand a chance against Mo'men and win.
"You know, I have played with Kareem so many times, but whenever it's the final, and we are on home soil, he gets the better of me. So, let's hope tomorrow I can turn that around," he told us when asked about his upcoming match with Kareem Abdel Gawad.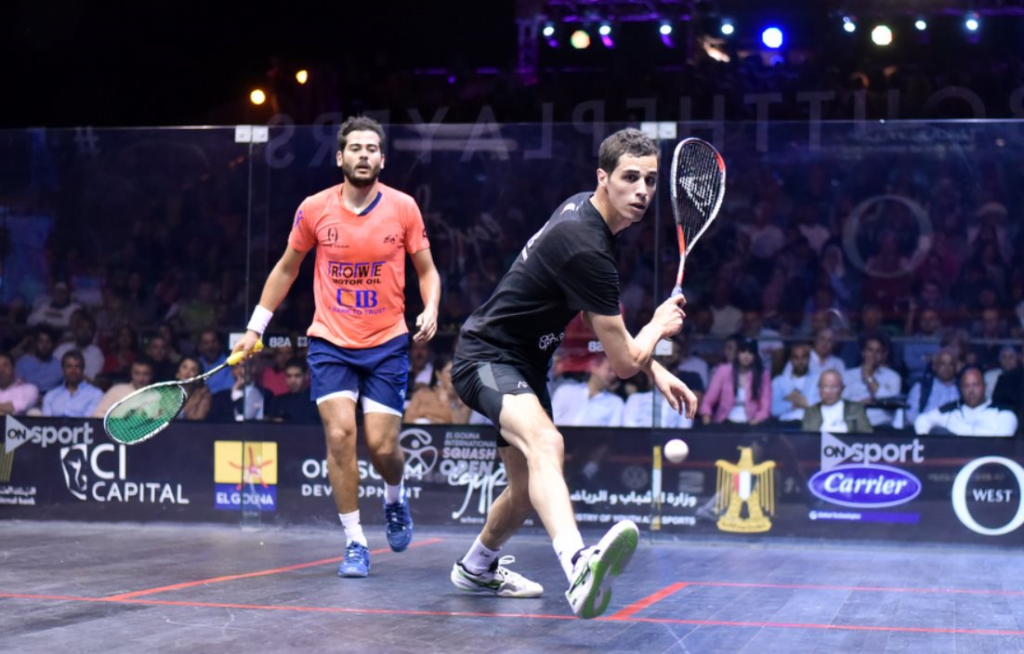 One day later, Farag managed to best Kareem ending the first game  11-9, then a 7-all in the second. Kareem had sustained an ankle injury during the match and was not able to fully perform for what was the remainder of the game.
"I just hope it's not too serious, because we all know that had he been 100% fit, the end of the second and the third would have been completely different.  I think he had an amazing week, he's playing well this season, and it's great to have him on tour." Farag said in his post-match interview.
"Still winning here in Egypt, finally, is unbelievable. I cannot describe how happy I am. Of course, winning the worlds, the WR1 position, winning the TOC, all that was very special. But winning here, at home, in front of my parents, this is very special." he continued.
WE SAID THIS: Congratulations Ali on this amazing win! We wish you the best of luck in your career!