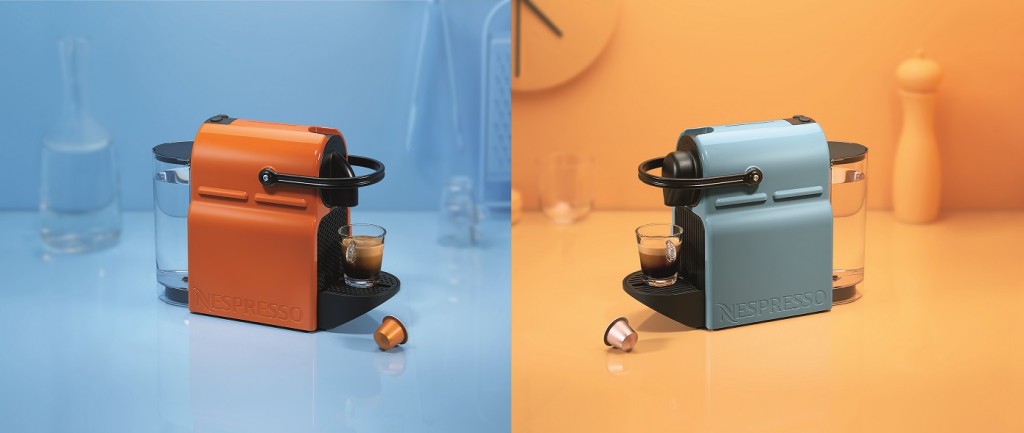 A few days ago, we were invited to an event on the Nile celebrating Nespresso's introduction of it's new Inissia coffee machine. Our conclusion? For all of you coffee junkies out there, you can rejoice.
As a dedicated coffee lover myself, I used to think, why brew at home when you can just run to the cafe next door and grab a coffee to go?
The fact is, when you brew coffee at home (barring Nescafe), it generally tastes much better. You can control your coffee's strength by measuring proportions of grinds to water, you can self customize what you put in it (nutmeg, cinnamon, anyone?) and you won't burn it – a common complaint I have with Starbucks – as long as you're careful.
Not to mention, you save a lot of money when you brew at home. The key is investing in a good machine and training yourself to use it properly. I'm all too familiar with the tedious process of searching for the perfect coffee machine, so I'll just make it easier for you with a list. Alternatively for more coffee machine reviews, you could look at this The Full Moon Café review site.
Here are a few reasons why you should give Nespresso's Inissia machine a try:
1. It's simple and easy to use
When you're craving coffee in the morning, you want something that is basic and straightforward. You don't want something that has a million unnecessary buttons.
Inissia machine has a simple, basic design that won't leave you confused. Streamlined for maximum efficiency, the Inissia machine lives up to Nespresso's reputation for high-end technology and quality, thanks to Inissia's bar pressure extraction system. Not only that the Inissia only costs 1,320 l.e.
2. It makes good coffee
By managing all factors, including pressure, water temperature and quantity, the Inissia machine ensures the highest quality Nespresso Grand Crus, providing the perfect coffee. And not just for the first week, but forever. What sets Inissia apart from other machines is its consistency.
3. It's fast and efficient
If you're always on the run, you don't have to worry about timing. You want a machine that will have your coffee ready faster than a cafe.
Thanks again to the Inissia machine's advanced technology, water takes only 25 seconds to heat up, ensuring you'll have your coffee immediately.
4. You won't waste energy (or burn down your house) if you accidentally leave it on
I can't tell you how many times I've heard friends complain about leaving various devices turned on (hair straighteners, curlers, and yes, coffee machines) only to drive up the electricity bill to a ridiculous amount for the month.
You want something that will turn off automatically in case you get distracted. The Inissia machine's automatic power off mode will turn off the device after nine minutes of stagnancy, allowing for it to be categorized in the A Energy Efficiency Class.
5. It's pretty, stylish and I wouldn't be embarrassed to have it in my kitchen
Let's be honest, some coffee machines are just not ascetically pleasing. The Inissia machine has a youthful feel, a nice design and comes in a variety of colors (black, white, ruby red, vanilla cream and orange). For a limited time, you can even get it in "sky blue" – my choice color.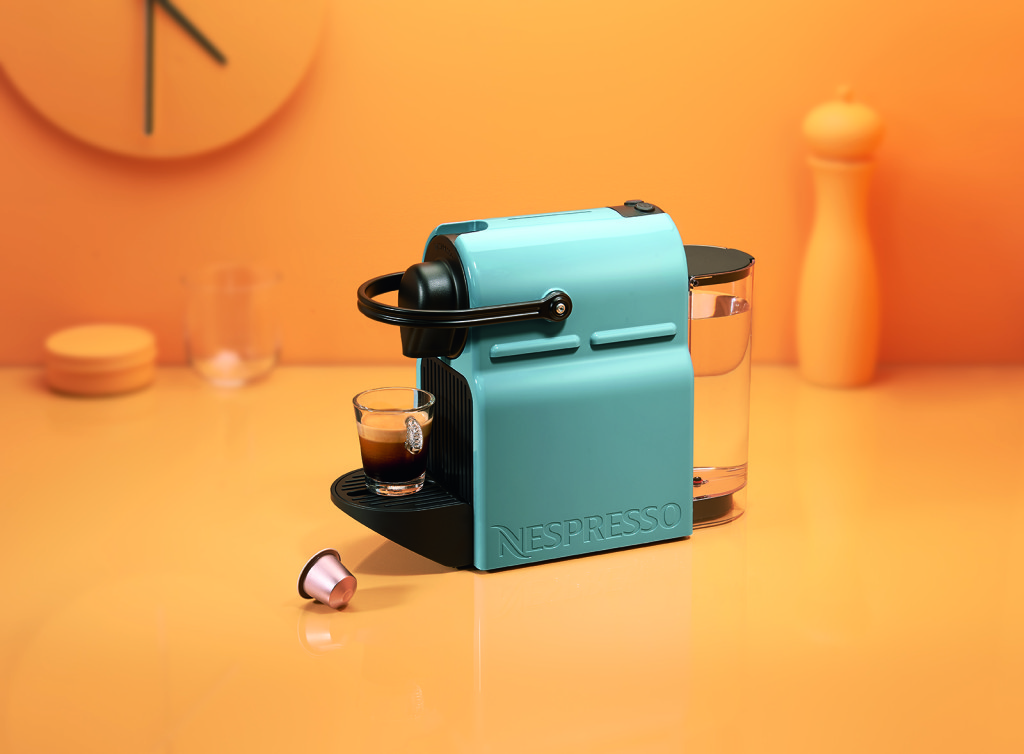 We have definitely joined the club Nespresso Team and as already existing coffee addicts have added their fast number to our phone books. Hello 16686, can we get more capsules?
WE SAID THIS: Aside from getting your caffeine fix, here are some good tips for How to Manage Your Time at Work Efficiently.