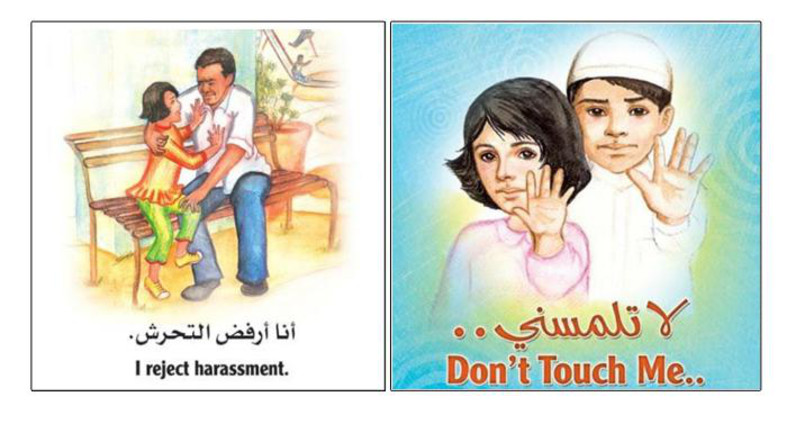 Hashtags like #Dont_Touch_Me and #I_Reject_Harassment have been trending on Twitter in the KSA as a result of a viral video.
A hidden camera captured a 7-year-old Saudi child in her school uniform being molested by a man as she waits for an elevator. The man first makes sure no one is nearby by checking the staircase before he turns around and lifts the girl's dress and starts touching her.
The video found its way to the internet and went viral in the split of a second, receiving more than 175,000 views before it was taken down on YouTube. Another version has since been uploaded, below.
Thankfully, the man was identified and arrested on Thursday in the city of Dammam.
After the investigation, the Saudi man was reported to have behavioral disorders.
"The perpetrators must be punished severely and must be defamed" said Suhaila Zine el-A bidine of the Saudi Arabia National Society for Human Rights. She also added that even if he suffers from mental illness, it should not be used as an excuse to commit such acts.
"He shouldn't be left to harass children and women without punishment, accountability, treatment or anything else."
Abdin had another problem to pinpoint: "There wasn't any kind of resistance; she didn't cry. This is a proof that the parents did not teach the girl how to react in case someone approaches her. She must cry, resist, and seek the attention of people."
Calls against child molestation have ramped up recently. Last year, a picture of a child duct taped to a wall with a smiling man sleeping on a couch below caused an outcry from Saudi activists.
WE SAID THIS: Thank God for hidden cameras.