For Valentine's Day, Go See 'La La Land' Not 'Mawlana'
Via Tumblr
I had a compelling desire to write this review after seeing the movies just mentioned in the title. Not just because both of them are critically acclaimed, but because they're making movie lovers brave the cold and head towards the multiplexes. I am happy to see people expressing interest and enthusiasm for serious movies after years of Sobky-fueled despair and grave doubts that Egyptian cinema wouldn't ever flourish again.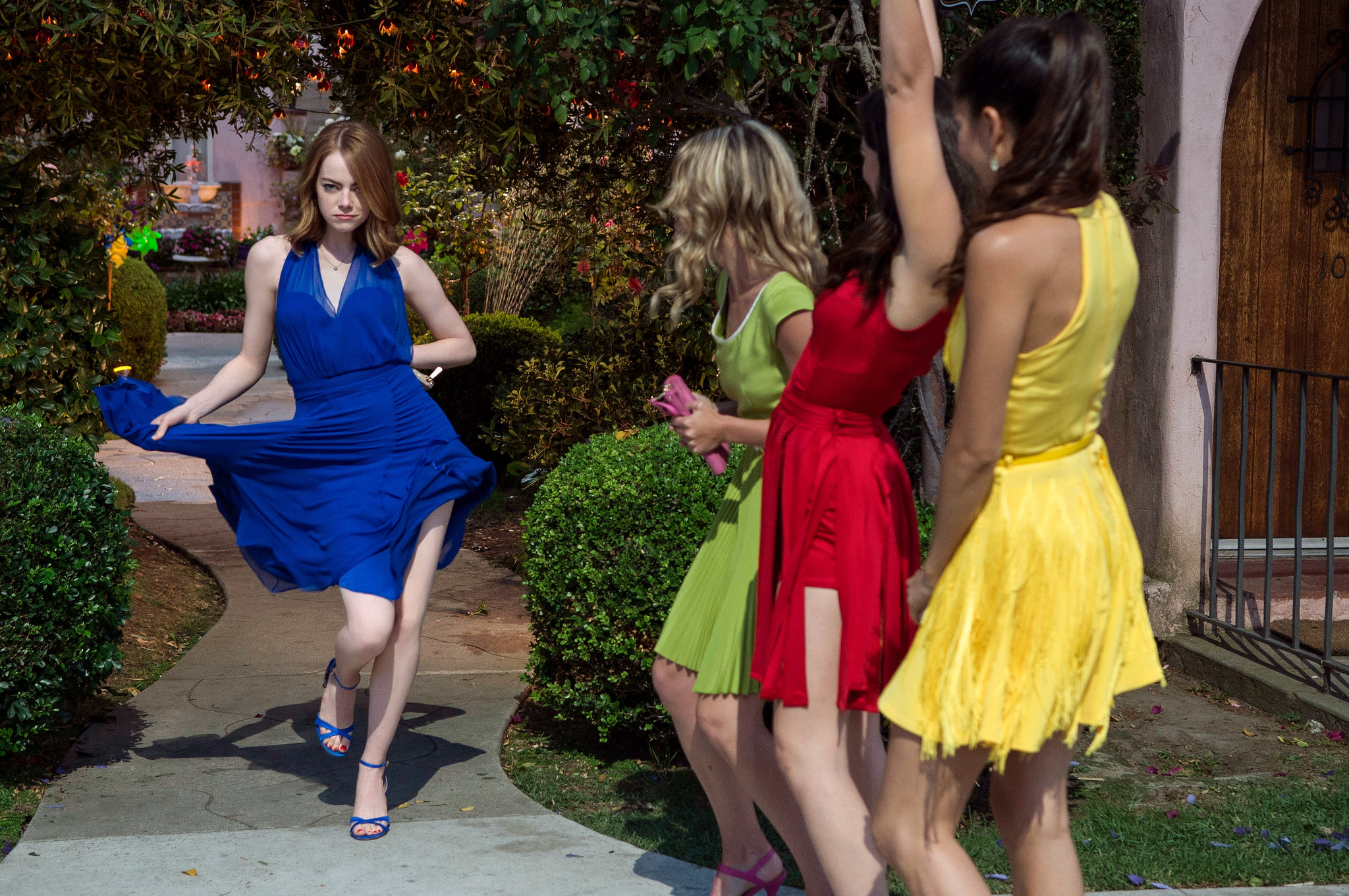 If you haven't seen either of these films, stop what you are doing this weekend and go to the movies. I would recommend starting with La La Land, a story about falling in love and following your dreams. Mawlana is also worth seeing but is a much more serious choice,  about the role of religion in Egyptian politics. On the surface, the two movies couldn't be more different—one leaves you depressed and seeing Egypt as an endless cycle of gang wars and political machinations, and the other makes you want to get up and dance and sing in the street—but they do share some common threads.
The Oscar-nominated La La Land is an American musical drama, while Mawlana (The Televangelist) is literary an adaptation of Ibrahim Eissa's eponymous award-winning novel, with a screenplay co-written by director Magdy Ahmed Aly. This is Aly's third screenplay; he also wrote and directed 'Assafeer al-Ganna (Birds of Paradise) which starred Fathy Abd El Wahab.
La La Land is set in Los Angeles and Mawlana is set in Cairo, both sprawling, dynamic cities but while the first movie is an homage to a beloved city, the second is a mirror of the devastating urban inequalities that brew hatred and injustice. Both movies begin in a traffic jam; the televangelist tries to escape it by riding a toktok but the cast of La La Land doesn't seem very eager to leave and breaks into a song and dance number on the roofs of the stationary cars.
La La Land is a tribute to the beauty and uniqueness of Los Angeles, with songs like "City of Stars" capturing how Americans gravitate towards LA from all over the country to conquer the silver screen. In an homage to Rebel Without A Cause, "A Lovely Night" is set to the backdrop of the Griffith Observatory's spectacular view and gives the heroes, Mia and Sebastian, plenty of room to bust out the movie's showstopper. The planetarium was built in 1935 on a bluff overlooking the city with imposing hills rising in the background. Over the years, many other filmmakers have taken advantage of the dramatic setting: Check out The Terminator, Charlie's Angels: Full Throttle, and Transformers, to name but a few. For the rest of the sites featured in La La Land click here.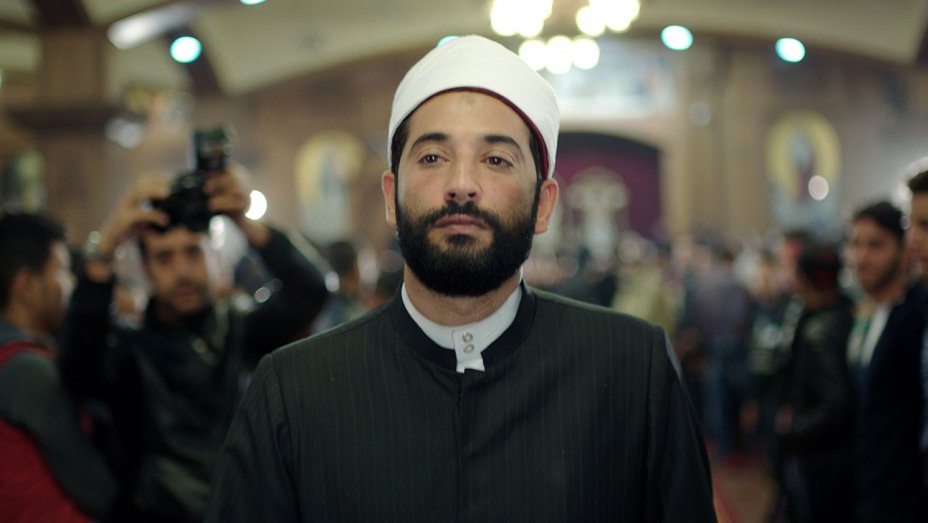 Mawlana similarly highlights the distinctive elements of Cairo, by starting off at the Sultan Hassan mosque. Built between 1356 and 1363 by the Mameluke ruler Sultan Hassan, it is one of the largest mosques in the world and was visited by former US President Obama on his trip to Cairo. He famously said and I quote, "If ancient Egypt was to boast the Pyramids, Islamic Egypt should boast Sultan Hassan's mosque." The four schools of Islamic jurisprudence (Hanafi, Hanbali, Shafei, and Maliki) were taught at this stunning example of Mameluke architecture and the complex also housed a hospital, a mosque, and a dormitory for its students and teachers.
The tone of La La land is fantastical and uplifting while Mawlana is dark and ingrained in the reality of life in Cairo. It reminds us of the ugliness of Egypt's political reality (in case we had a chance to forget!) and exposes how Egypt's political players use religion to manipulate people, breeding nothing but hatred and injustice. The movie mirrors Ibrahim Eissa's political perspective: "Islam after the passing of the Prophet (PBUH) is nothing but politics and even Christianity after it exited Bethlehem became politics."
Relationships are central to both movies, and you come away with universal truths about love and openness; about pursuing your dreams, succeeding and failing pain, and how we as humans deal with it, is also a theme common to both movies, whether caused by missed romantic opportunities, the inability to help a friend or helplessness at a child's illness. Both movies also have fast-paced montages of the main characters' stories. Mawlana's montage is at the beginning of the movie, showing the preacher's rise from a poor background to a wealthy suburban home. La La Land has a particularly interesting second montage at the end, showing an alternative life for the characters had things gone differently.
Finally, I'd like to compare the movies' two lead actors, Ryan Gosling and Amr Saad. Both have proven that they're not just pretty faces by embracing impressively diverse roles. For Gosling, the list is long: Drive, The Big Short, and The Ides of March, among others, and in La La Land, his on-screen chemistry with Emma Stone is even more intense than in Crazy, Stupid, Love. Amr Saad's acting debut was in Yosry Nasr Allah's Al Madinah, where he played the character Doreen. He also starred in Youssif Chahine's Al Akhir and in the television series Al Houb Mawtten. His popularity peaked, however, when he took on the role of the wealthy businessman, "Salah Al Beheiry" in Khiyana Mashroua and that of "Adel Hashisha" in Heyna Maysarah. He did a phenomenal job in portraying the neutral yet loyal man of god, highlighting that not only if the god the only one to judge but that stripped from the wealth and all monetary things we all remain equal in his eyes.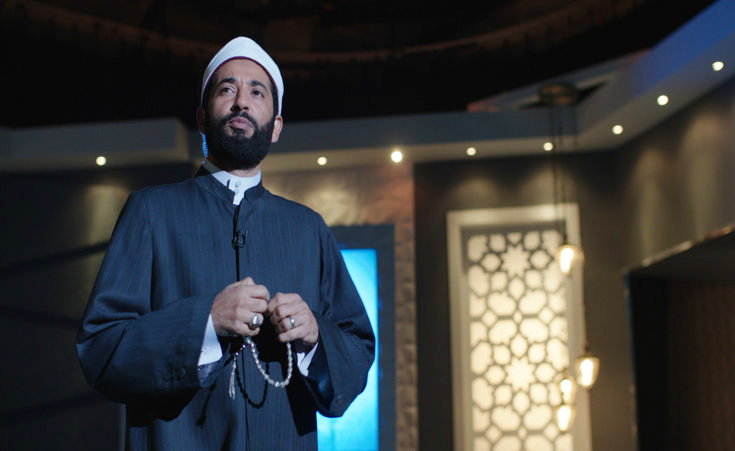 WE SAID THIS: So, forget about the frequently vomit-inducing daily news cycle, whether it be the latest updates on Trump and ISIS, Egypt's economic woes, or the endless onslaught of misery on Facebook, and immerse yourself in the beauty, music, and hope that is La La Land.  But hey do not take Mawlana off that bucket list… it may just not be the perfect Valentines movie!