The UN Secretary General, Antonio Guterres, has issued a warning that climate change is spinning out of control, following unofficial data analysis that revealed the past week was the hottest on record worldwide. On Tuesday, the average temperature around the globe was 17.18°C, surpassing the previous day's record of 17.01°C. The US National Centers for Environmental Prediction released the figures. Guterres stated, "If we continue to delay critical actions, we will face a catastrophic situation, as the last two temperature records indicate."
According to data released by the University of Maine, the average temperature for the week leading up to Wednesday was 0.04°C higher than any previous week in the 44 years of recorded history. Guterres' announcement comes as the United Arab Emirates prepares to host the COP28 climate change conference later this year. In the UAE, doctors are encouraging residents to take extra precautions due to temperatures rising to nearly 50°C.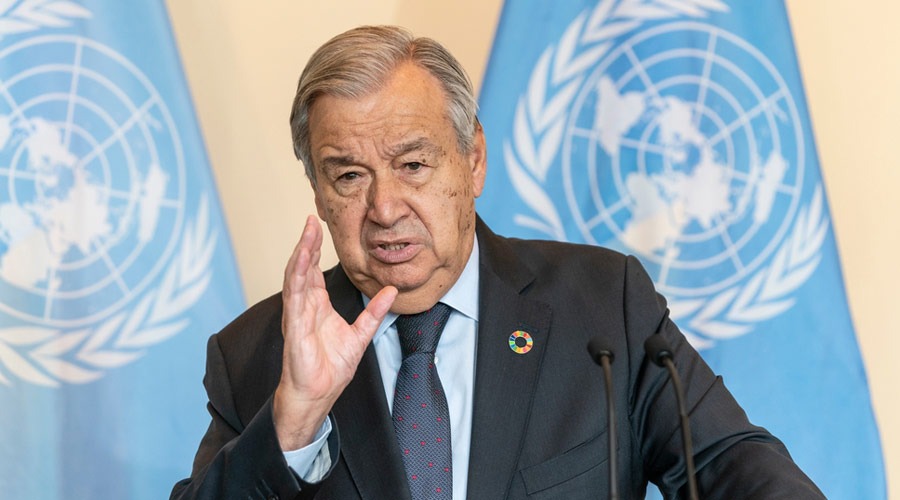 Dr. Diana Francis, who heads the Environmental and Geophysical Sciences Lab at Khalifa University in Abu Dhabi, warned of the worsening effects of climate change in the region. "The acceleration of global warming is indeed out of control, and we've seen signs of this in different parts of the world, from extreme temperatures in the US to severe flooding in Spain and the lowest sea ice extent on record," she said.
She also noted that the Middle East and the Arabian Peninsula region have been warming twice as fast as the rest of the world over the last two decades, leaving the region with less time to adapt to the impacts of global warming. These impacts include extreme summer temperatures, which add to the already extreme heat, as well as intense rainfall, flooding, and severe dust storms caused by droughts in the winter.
WE SAID THIS: Don't Miss…Sudden Death Of Sea Urchins Threaten Red Sea Coral Reefs