Alexandria has been the perfect summer and winter getaway for years. Everyone still brags about their grandma's vacation house in Maamoura and their childhood memories in Agami. However, the rise of the North Coast  has stolen the glam away from the pearl of the Mediterranean. Recently though, the city's been gaining its popularity back, and now a day-trip to Alexandria on the weekend is a trend again. That's why we made you this not-so-mainstream itinerary that's designed to show you around the important sites as well as give you the local experience.
You'll be spending most of the day in the Eastern side, or old Alexandria, of the elongated city. So in case you're taking the train, make sure to stop at the old Railway station, not Sidi Gaber's.
The station is right in front of the Roman Amphitheatre, just in case you wanted to stop by. If you've been to Rome though, you don't really need to waste your time visiting it. The place is unfortunately not taken care of, like many other places, and more excavations are still needed.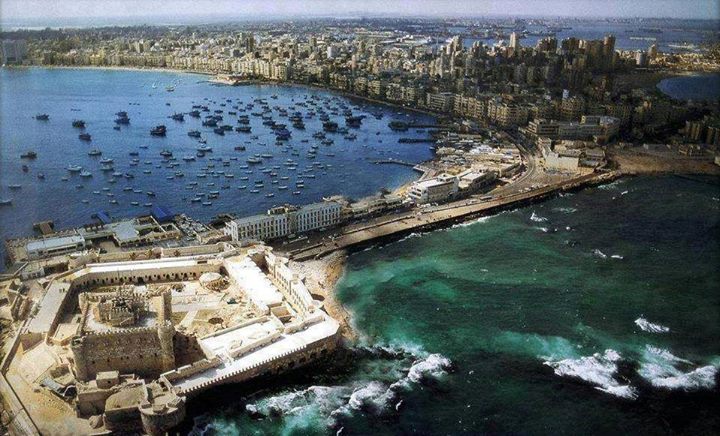 Now first things first, stop number one is the Citadel of Qaitbay. If you've been there before, then your first and last time was probably on your trip with school when you were in fifth grade. Sadly, the wonderful venue is also not taken care of, but you cannot miss the most beautiful view in the whole city. Since you'll be in Bahari, which is by the way the ONLY neighborhood where Alexandrians still speak in plural, you need to go on a flooka ride and try typical Alexandrian gelati. As for the gelati recommendations, you'd better go to El Sheikh Wafi2 or Nezamy, but if you're renting a flooka, Nezamy would be much closer and less cliché as well.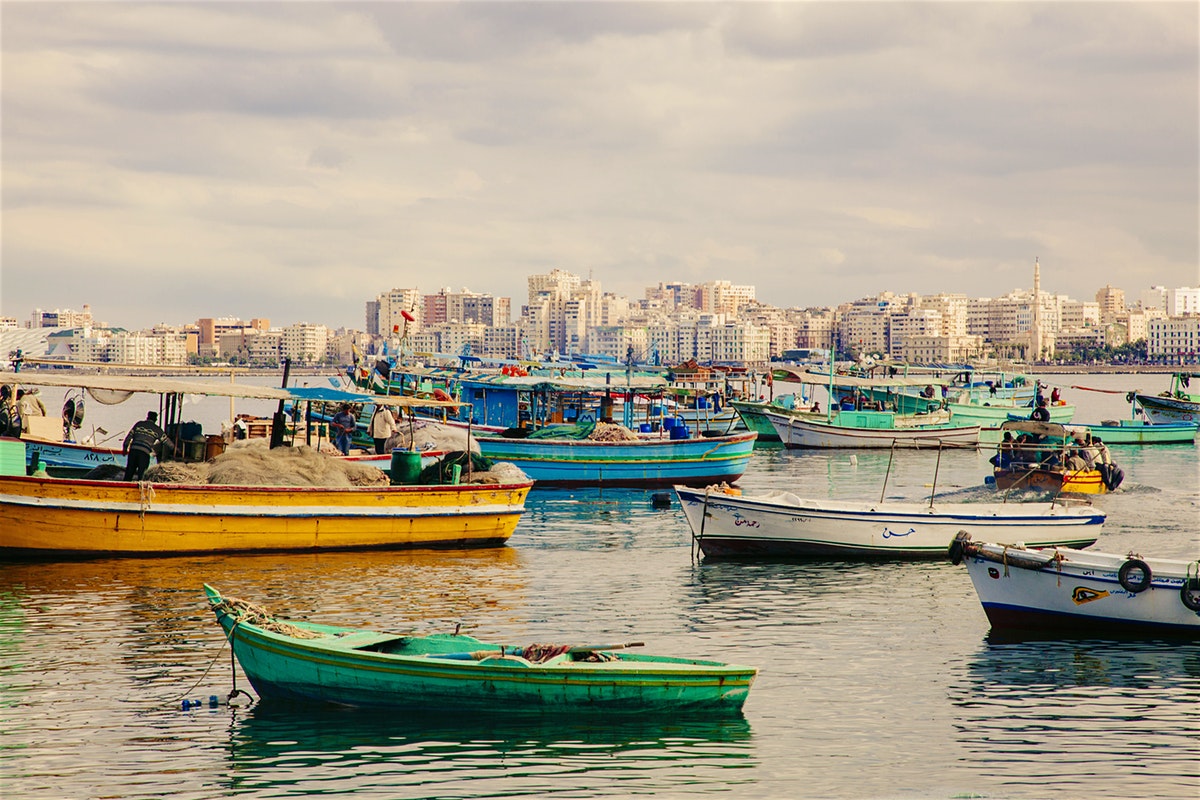 In case you're a photographer or you're up for some landscape pictures, my advice to you is to walk towards your next stop instead of taking a taxi or an Uber. Actually every single stop included in this itinerary is not so far away from the each other.
Time for the next stop, Bibliotheca Alexandrina, or the Great Library of Alexandria as most call it. Bet you've probably been there only on the exact same trip with school, but you can't miss this vast complex merging art, history, and endless knowledge. There are many things to see there other than the library itself if you're a fan of museums, so just a heads up, you'll be spending there around 2 hours if you're quick.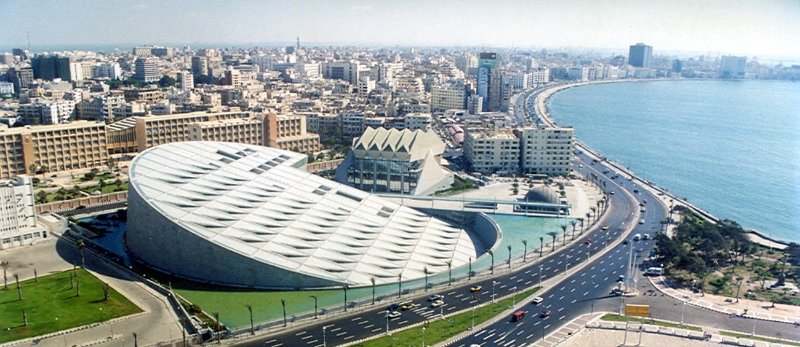 Afterwards, you'll probably be drained, that's when you'll need coffee to recharge. Just ditch the cafés in the plaza, sure you'll miss a sea view but you're going to need real coffee, Brazilian coffee! Lucky for you, there's a branch right next to the tickets office. There's another branch just a five minute walk, it's bigger and more modern but most probably you won't find a seat. It's worth it anyway, because right across the street is where you're heading for lunch.
So where were we? Yes, lunch. Of course you've heard of our one and only Greek club with it's spectacular view and Greco-Alexandrian vibes. Or maybe you were expecting some seafood restaurant since this is the best city for seafood options —it really is the best, you can't deny it.
However, we thought you should do things differently, more like a local would do. Which is go have lunch in a not-so-mainstream place, a place where only true Alexandrians know about. Back to the crowded Brazilian coffee place by the tramway, you'll find an old hotel right across the street, it's called Delta. Delta's restaurant is one of the city's hidden gems as it's known for having the best steak in town. Make sure to order it just the way you like it because they cook it just right. So no need to worry about it being under or overcooked.
Afterwards, you'll need to burn some calories. Head to Fouad street and walk around the old downtown for a while. Take your time admiring the architecture and notice the soul of the old metropolitan city in every corner. There are plenty of cafés and restaurants, a lot of things you'll stumble upon that you'll take photos of, and a wide selection of books you can buy off the pavements, especially if you go to Naby Daniel. Just make sure you stop by a small place called Amirette, it's halfway through Fouad street, right next to Cinema Amir. It's going to look like a small supermarket, but other than the fact that it has a variety of your favorite imported chocolates, they happen to have the best mango juice you'll ever drink Or eat actually, not sure which verb would be the best to use since their big cold cup of juice is full of fresh chunks of mangoes.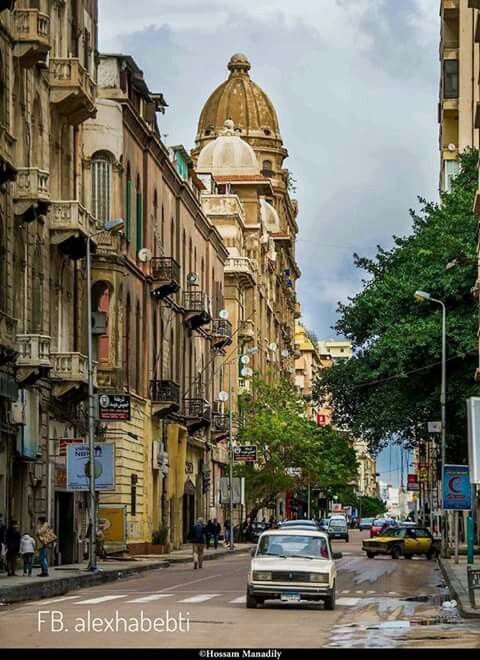 By that time, you'll definitely be missing the sight of your bed, but before heading back home there's one more thing you need to get. You can't go to Alexandria without eating typical Alexandrian liver 'Kebda' sandwiches. The closest and best place to try it would be El Falah; just bear in mind that you'll need room in your stomach for around 14 sandwiches. That's when you'll have to surrender and be ready for a food coma, just sleep all the way back home. We do Hope you won't be driving.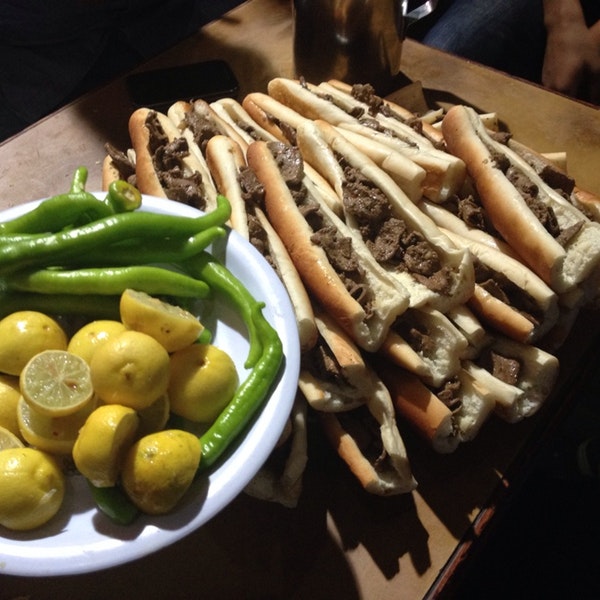 WE SAID THIS: Don't forget your umbrella! Any day could be a rainy day.