The United Nations General Assembly backfired in Trump's face where 128 members out of 137 have voted to declare his "provocative" ruling, to move Israel's capital from Tel Aviv to Jerusalem, as "null and void". The votes may not affect the implementation of Trump's decision because it is not legally binding; however, the votes represent the massive objection of the world towards the recognition of Jerusalem Israel's capital.
Nabil Abu Rdainah, Mahmoud Abbas's spokeman, mentioned that this felt like a "victory for Palestine", after the humiliation of the US's image globally. "We will continue our efforts in the United Nations and at all international forums to put an end to this occupation, and to establish our Palestinian state with East Jerusalem as its capital," Mr Rdainah said.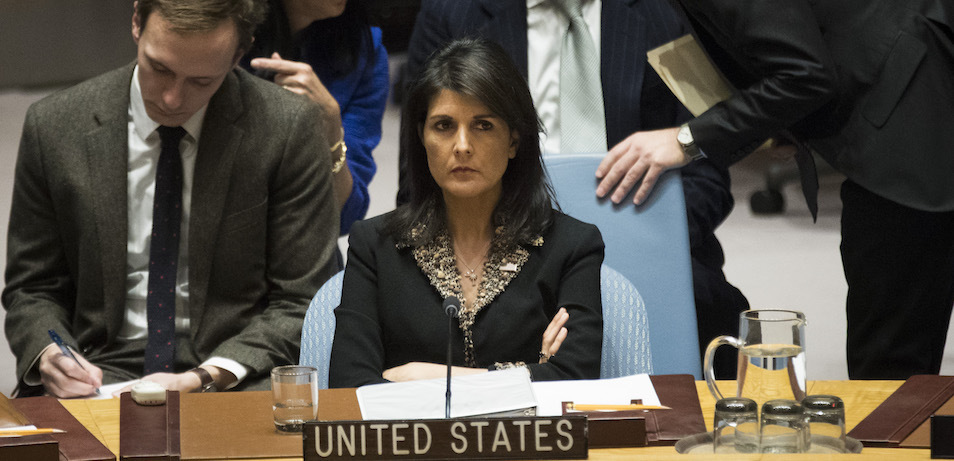 A lot of members, including Rwanda, Uganda, South Sudan, Malawi, and several Caribbean and Pacific island nations, were absent and did not give their votes. It was deduced that this was because of Trump's threat to cut off humanitarian aid funding to those who will vote against the US's decision.
"For all these nations, they take our money and then vote against us. They take hundreds of millions of dollars, even billions of dollars and then they vote against us," the US's ambassador to the UN, Nikki Haley stated that on behalf of Trump on Wednesday. Moreover, Benjamin Netanyahu, Israel's Prime Minister, said in a video on Facebook that he absolutely disregards the absurd UN resolution and that Jerusalem "always was, always will be" Israel's capital.
While Palestine felt victorious, a UN expert at the European Council on Foreign Relations told The Independent the vote will count for Trump regardless of the votes.
WE SAID THIS: Hopefully the UN will take a more serious action to stop the US!