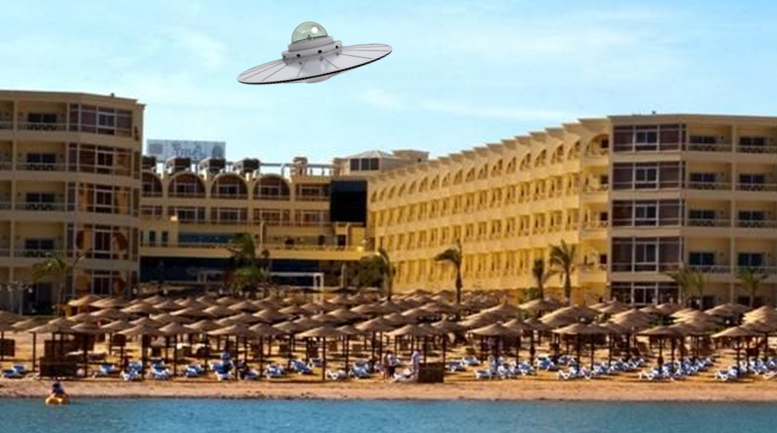 ARE ALIENS ATTACKING THE RED SEA?! Okay all joking aside, is it the government?
Reports have been swirling that UFOs were spotted in the beach town of Hurghada on the Red Sea.
And according to Al-Masry Al-Youm, Environmental Minister Layla Iskandar has launched an investigation into the allegations made in the Spanish press that tourists saw flying oval objects.
Hmm, we've heard this story before. Here's a video that's now making the social media rounds but was originally posted back in 2009 of alleged UFO sightings in Hurghada:
We Said This: E.T. PHONE HOME!