This is Dubai, so we only expect great things. With over two million Indian citizens in the UAE, it's no surprise that the great leader, Mohammed bin Rashid Al Maktoum, takes it a step further to show appreciation and love. It is the 68th India Republic day and the tallest building in the world, Burj Khalifa, has been lighting up with the colors of India's flag.
Not only are they celebrating India straight from the UAE, but the Crown Prince of Abu Dhabi and Deputy Supreme Commander of the Armed Forces are visiting India to see their Prime Minister Narendra Modi.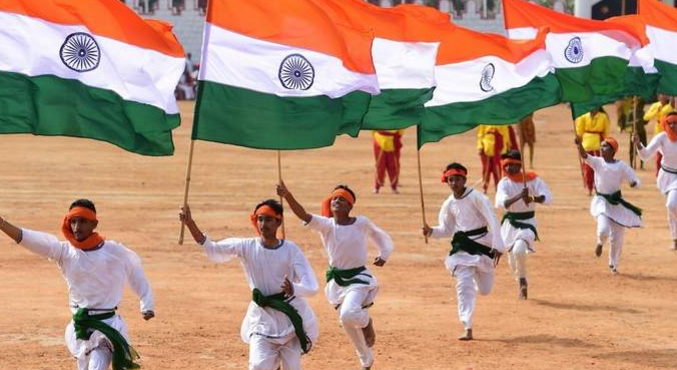 The celebrations went as far as sharing a special message by over a hundred Indian and Emirati employees at Emirates Group. Employees with different backgrounds and specialties lined up in a '68' formation to mark the special occasion.
WE SAID THIS: Dear Donald Trump, watch how great leaders do it.