President Trump has just changed his stance regarding Qatar, a day after praising Gulf nations for breaking diplomatic ties with Doha, because he's, well, Trump.
Last Tuesday, he tweeted that he reached an understanding with Middle Eastern leaders regarding the financial source behind terrorism — Qatar.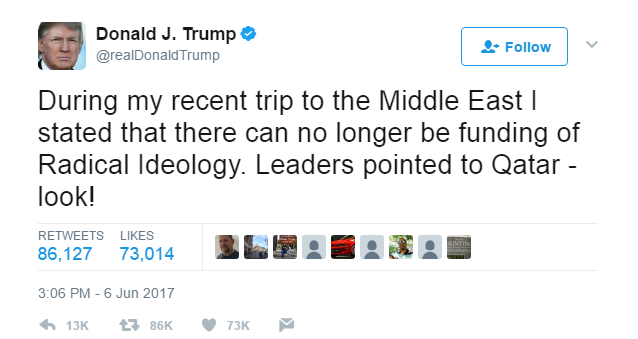 Trump  also seemed very optimistic regarding Saudi Arabia's stance against Qatar.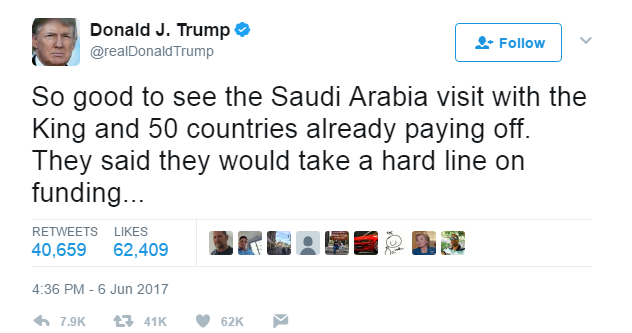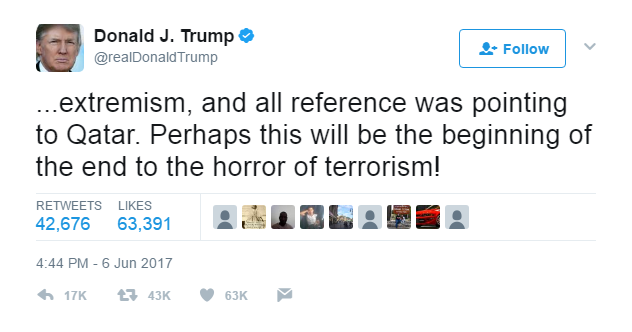 On Wednesday, however, Trump called Mohammed bin Zayed al-Nahyan, the Crown Prince of Abu Dhabi, to stress on "the importance of maintaining a united Gulf Cooperation Council to promote regional stability."
Both Qatar and the US sought to show that the current situation wasn't affecting military cooperation. They claimed no change to the status of al-Udeid Air Base (a US military base in Qatar).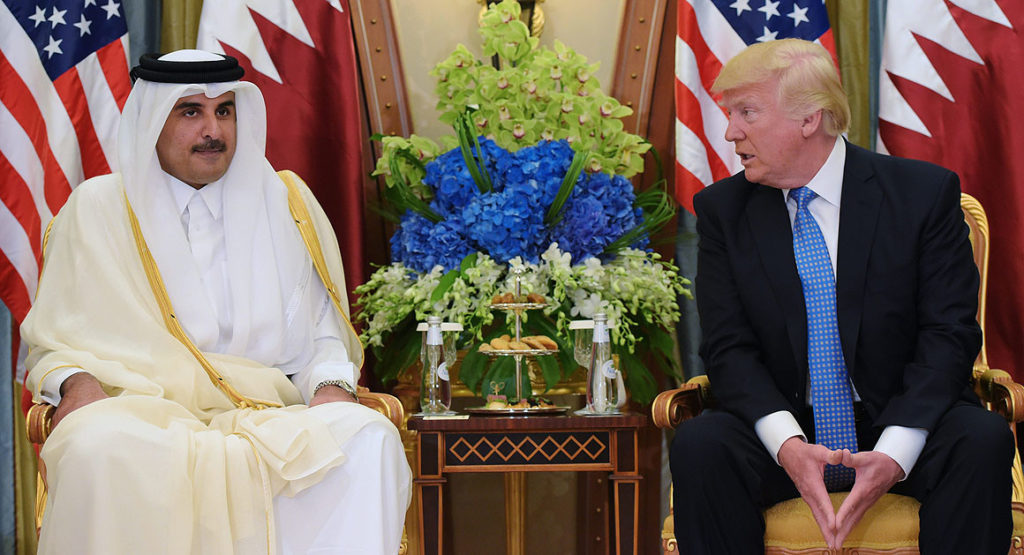 In a phone call with Qatar's ruling Emir, Sheikh Tamim bin Hamal Al Thani, Trump expressed his intentions to help Qatar reach a solution vis-a-vis its Arab neighbors to re-instate Gulf unity through a summit in the White House.
WE SAID THIS: Trump's seems like he is finally in line with the policies of his Administration and we're interested to know whether his mediating efforts will pay off.