The best part of Ramadan for me is honestly the fun at the end! When we start preparing all kinds of sweets for Eid Al-Fitr. After the 30 days of fasting is over, everyone is usually rewarded with goodies, some of which we wait for all year because they are only made for Eid celebrations, like Kahk.
During Eid Al-Fitr, it is customary in the Middle East for young children to go around their neighborhood and to their relatives houses, door to door wishing everyone a happy Eid! Those kids are usually rewarded with candy, chocolates, some give them money as well as traditional Eid sweets.
Although, new dessert trends for Eid Al-Fitr seem to emerge every year, and some people usually like to try something different. But, over the years, the regular traditional desserts continue to be the favorites of most families.
So, without further ado, here's a list of the most traditional Eid desserts from our region!
Kahk Eid Cookies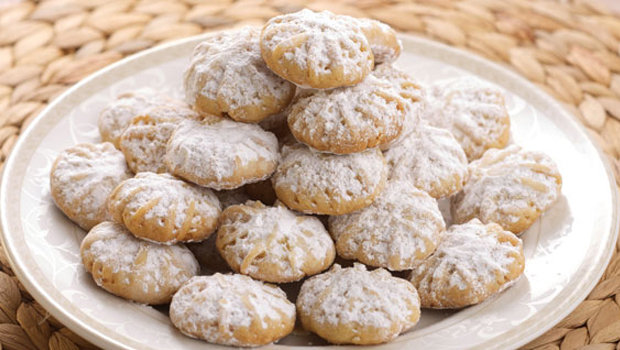 It's an Egyptian dessert specially made for Eid celebrations, it's a small circular biscuit covered with powdered sugar and can be stuffed with dates, lokum, walnuts, pistachios, or simply served plain.
Klecha
Klecha is an Iraqi cookie-like dessert stuffed with dates, it's specially made during both Eid Al-Fitr and Eid Al-Adha. I literally wait all year to eat klecha.
Most Iraqis make klecha at home the night before Eid, filling the house with an amazing smell, I call it the scent of Eid.
Ma'amoul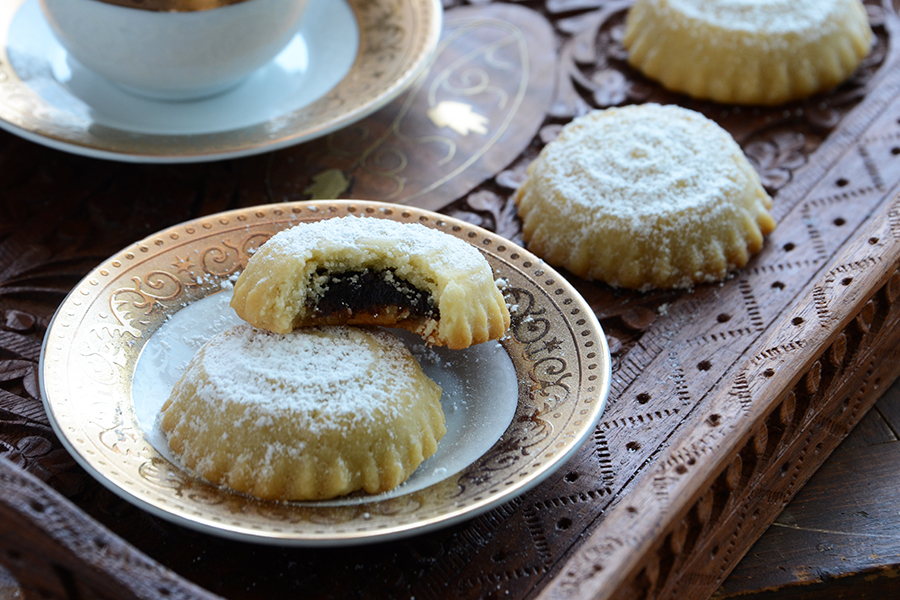 This dessert is widely popular in the Levant, and is typically made during the religious holidays like Eid Al-Fitr and Eid Al-Adha. Stuffed with date paste or chopped walnuts or pistachios depending on your own taste, then finally covered with powdered sugar.
These buttery cookies are the perfect reward after a month of fasting!
Laasida
The Moroccans usually start off their Eid celebrations with this sweet dish. It's very similar to the rice pudding! It consists of couscous, butter, honey with seasonings.
Aseeda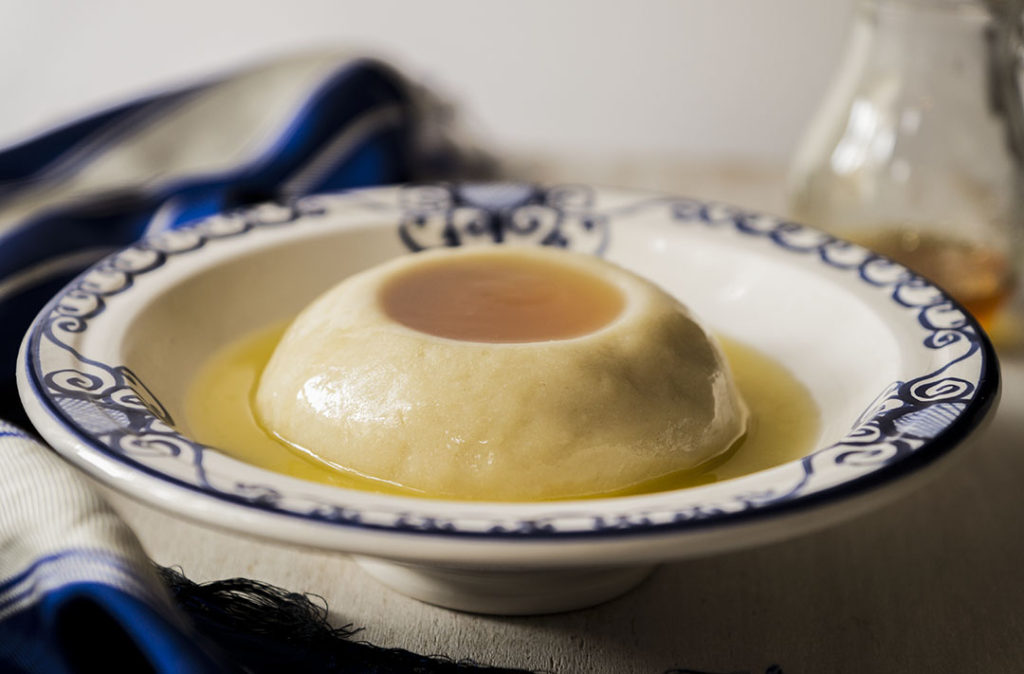 Aseeda is a jelly dessert made up of cooked wheat flour and a lump of dough, widely popular in Yemen, Saudi Arabia as well as the UAE, Sudan and Libya.
It's main ingredients are wheat and honey and served only during the religious celebrations.
Baklava
This crunchy dessert is loved across the Middle East, you literally won't find anyone who's Arab that hates Baklava! It's made of layers of filo pastry laced with butter and chopped pistachios mixed with other nuts and finally soaked in sugar syrup.
WE SAID THIS: Eid Mubarak to all Muslims around the world, may the blessings of Allah be with you today, tomorrow, and always.