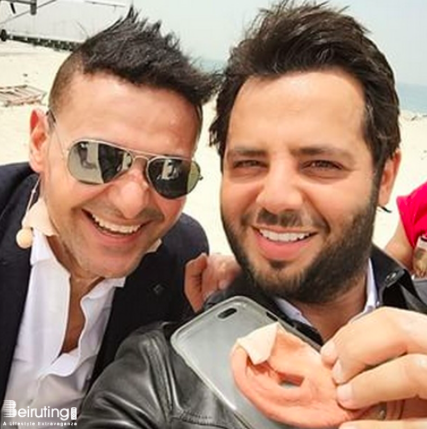 Ramadan is weeks away and no celebrity is safe from Ramez Galal's pranks. The Egyptian actor has been notoriously known for his ridiculous and extreme pranks that leave celebs shivering and crying. Everyone hates him, the media annually tears him down, and somehow, his show tops the viewership ratings every year.
Every few years, a celebrity tries to out his techniques and warn fellow friends, but we have to give it up to TV host Tony Khalife for perfectly blasting his show, less than two month prior to Ramadan and spilling all the dirty details.
Khalife starts his rant by blaming his colleague journalist and TV host Nishan, for reaching out to him to be his guest on a show for OSN for the sake of money. Apparently, this year celebs will be expected to take a flight to Abu Dhabi and a prank will take place in the desert. Khalife was horrified by the fact that his wife and kids wanted to join him, adding that he knows the damaging effect Galal's show has on his guests.
The disappointed TV host goes on saying that if it was Nishan's prank show he would have understood, but to do this to his friend for Ramez Galal was a low blow. Watch the rant below: