This American Fencer Ibtihaj Muhammed has achieved what millions of girls ever wish to achieve. She is the first American Athlete to compete in the Olympic Games wearing a hijab, one of Time Magazine's "100 Most Influential People" in 2016, and recently, she has released her very own hijab-wearing Barbie doll, available on Amazon.com and Barbie.com.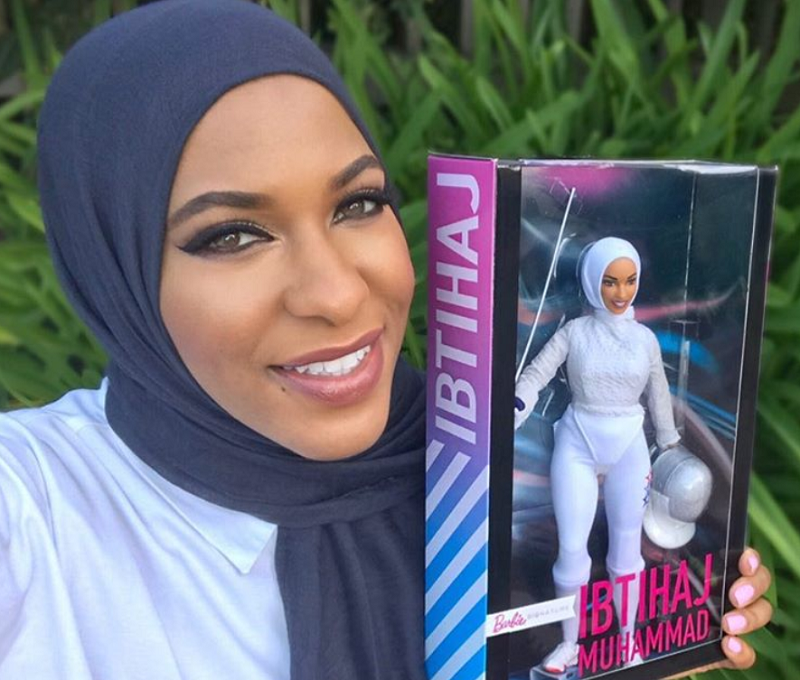 The very unique Barbie doll by Mattel pretty much resembles the beautiful champion herself and is designed in a white fencing outfit, with a helmet and a white Hijab underneath. "For little kids to walk up and down a toy aisle, to not only see a brown doll that's a fencer but also have a doll who chooses to wear hijab, it's such a big moment", Ibtihaj announced in excitement to CNN last month.
The 32-year-old is also encouraging self-care, through opening up about her battles with anxiety, describing how she felt "lethargic and sleepy in the morning of the competition". She knew she couldn't overcome this issue solely, so she sought the help of a sports psychologist. "It is not a sign of weakness to seek help when you need it. In fact, it's brave." Muhammed told Glamour, regarding her anxiety.
WE SAID THIS: We definitely love the first hijab-wearing Barbie doll!