Running is one of the easiest forms of exercise anyone can do. Being a form of exercise that can be done anywhere, at any time and any age, makes it easy to integrate it into any person's day -o day life. However, one of the most mistakes people make is picking the right pair of running shoes. If you're any doubt as to the right shoes for you, then you may want to consider seeing a foot doctor kc, or someone similar, they'll be able to advise you on inserts etc. to make sure you're as comfortable as possible.
Here are some time to help you get the perfect pair of running shoes:
1. Pick the right shoes according to the surface you'll be running on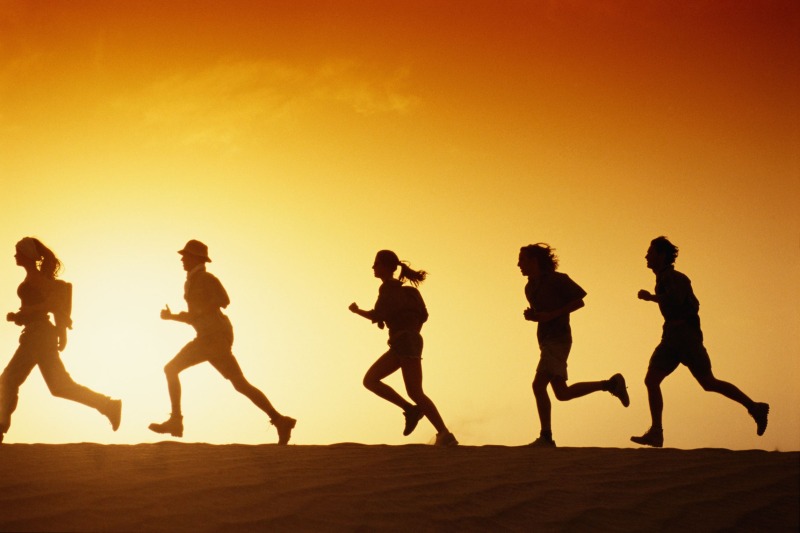 The surface you'll be running on can help you decide the kind of shoes you need. For pavements, tracks or any routes with only slight irregularities, you'll need running shoes that have soft cushioning to help you bounce back every time you hit the ground. Meanwhile, running on sturdy trails require running shoes with aggressive outsoles for solid traction to offer stability, support and underfoot protection.
2. Pick the right shoes according to your feet
The shape of your foot indicates the type of arch you have. Your arch shape points out the way you move when you run and the direction in which your ankles roll (pronation).
A high arch means that your ankles roll out sideways as they propel forward indicating a need for shoes with cushioning and flexibility. Whereas flat arch shaped feet are an indication that the ankle rolls inwards and therefore need shoes with motion control and extra stability.
The best way to find out the type of arch you have and how your feet move while running is by looking at the sole of your used running shoes. The worn out parts will show the areas that hit the surface and tell you which type of shoe is most suitable for you.
3. Learn from your injuries
The wrong type of shoes can cause pain in certain areas. The pain or injuries you get can point out what is missing in your current pair of running shoes and help you determine what needs to be fixed when buying a new pair. For example, a common condition that a lot of runners develop is Plantar Fasciitis, or inflammation of the tissue that connects the heel bone to the toes. You can get shoes that are specially designed to help you avoid this, like those listed on ShoeGuide.org. It's important to take action as soon as you realise you might have a problem, or you could end up with more permanent damage.
4. Choose comfort over style
With all the different colours, styles and attractive looking running shoes that are in the market these days, we sometimes end up buying a pair we fell in love with, rather than the pair of shoes that offer the most comfort and support.
5. Pick shoes that have a half to a full thumb's nail length from your big toe to the end of the shoe
Feet tend to swell when running and that is why it is important to have enough room for the feet to swell without having your toes brush against the inner sole. If your toes are crammed, you could develop blisters or black toenails, so always make sure you have enough room within your toe box, even if that means you have to go up a size.
6. Know when you need a new pair of running shoes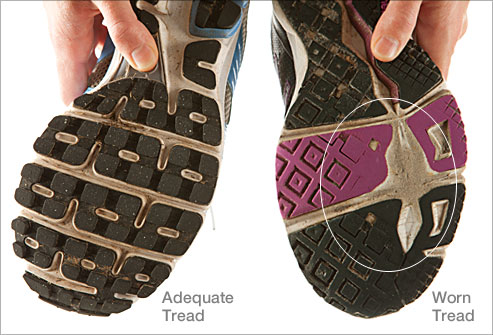 Running shoes should be exchanged every 300-500 miles or 4-5 months depending on how frequently you run. But when the sole starts to wear out, it is important to change your running shoes in order to avoid injuries.
7. Know your shoelaces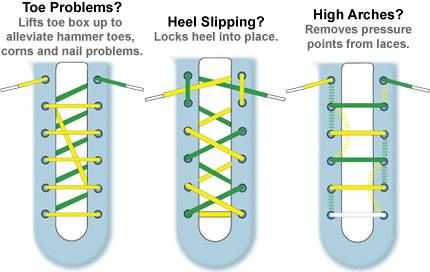 No, I'm not talking about those neon shoelaces or even glow in the dark ones (even though I have both), I'm talking about how to tie your shoelaces according to what kind of support your foot type needs.
8. When in doubt, pick the pair of shoes that has it all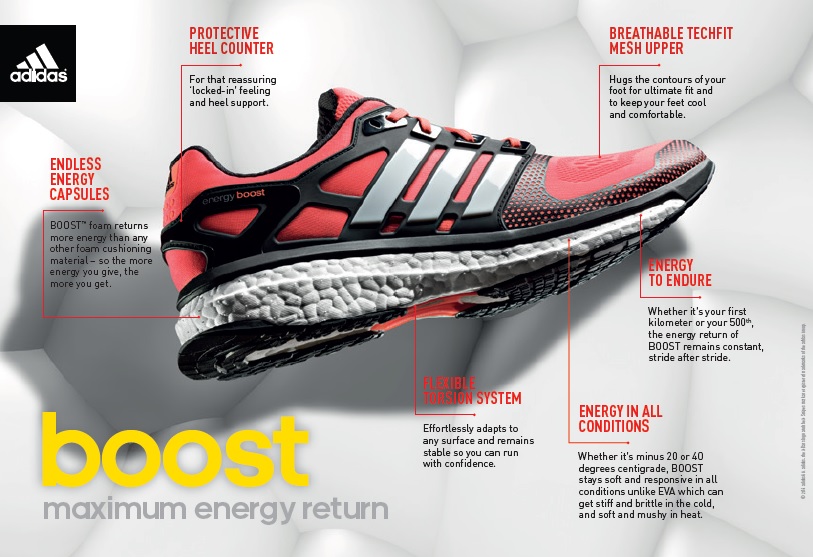 There are certain brands that try to accommodate to the needs of a large target group and add features to their shoes to make it comfortable, durable and help boost your energy while accommodating to as many runner's needs as possible. You can find fantastic shoes for women and men online, which are fantastic starting points whilst still retaining a classic stylish look. If you are unfamiliar with your foot type or have not had problems with running before that you to need a customized pair, these types of shoes are the best option to go for.
WE SAID THIS: Don't miss what you should be doing Before and After Your Run