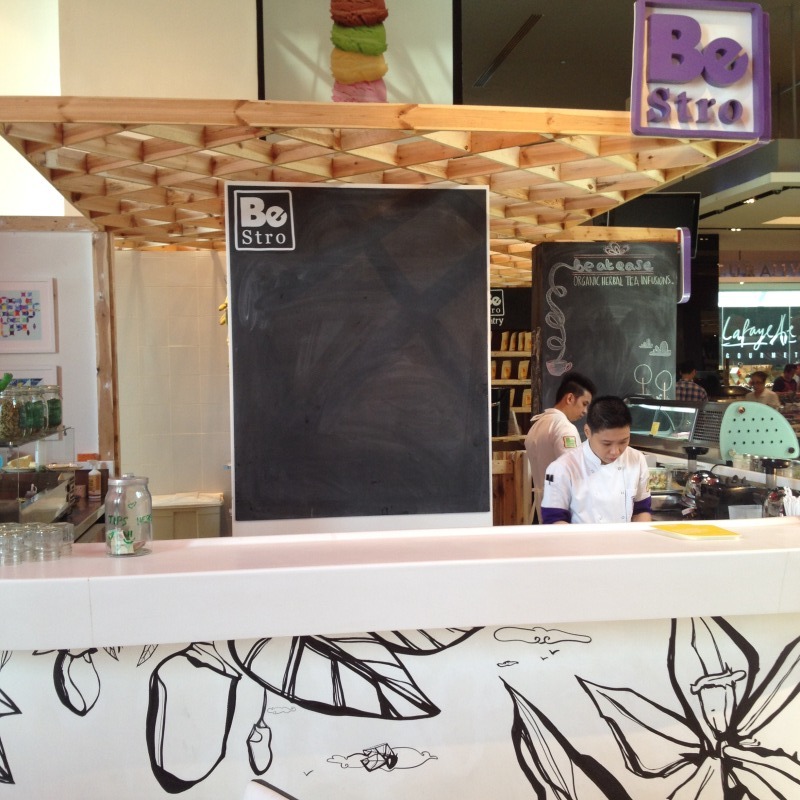 In the spirit of doing as the locals do, I recently became vegan on a five day trip to Los Angeles and I loved it. After indulging in vegan mocha chip brownie cupcakes, vegan coconut ceviche tostados and almond butter vegan ice cream, I returned to Dubai for a major reality check.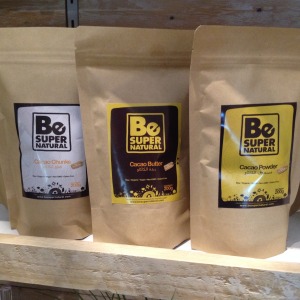 My newfound foodie vocab received blank stares when I asked the local grocer if they had almond cheese or coconut bacon. Nonetheless, I was on a mission to find some decent vegan cuisine within a 50 mile radius and revive the L.A. hipster in me!
Coincidentally, coming down off my holiday food high, I read about BeStro, a new spot which is not only vegan, but also raw, organic and gluten free. Let's do this.
Husband in tow – he took some convincing – we braved the Friday masses at Dubai Mall and headed toward Gallarie Lafayette. Before I sat down, I was already eying the raspberry cheesecake in the display and hovering over other patrons' tables scouting their meals.
The menu was small and simple with only five options; a few more were handwritten on a chalkboard. We opted for the Curry, Super Sonic Salad and House Pizza Breads.
I didn't know what to expect – how good could a dehydrated vegetable and cauliflower rice curry be? The dish, which literally replaces rice with grated cauliflower, was delicious – the coconut gravy was creamy and rich in flavors of garlic and cumin.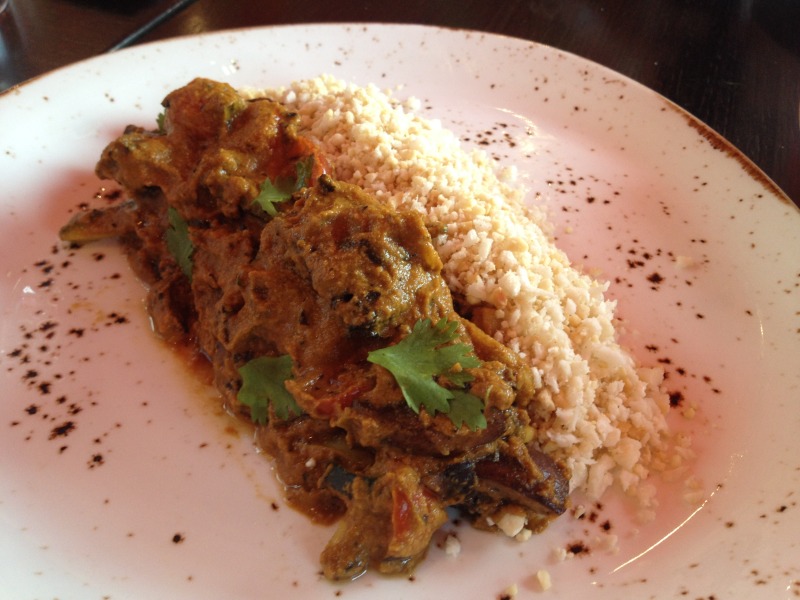 The salad was super (as its name suggests) and was packed with an interesting combination of superfoods like kale, carrots, tomatoes, pumpkin seeds, goji berries and olives. Unusually tangy, I inquired about a mystery vegetable on the plate, but our waiter was not familiar with the ingredients.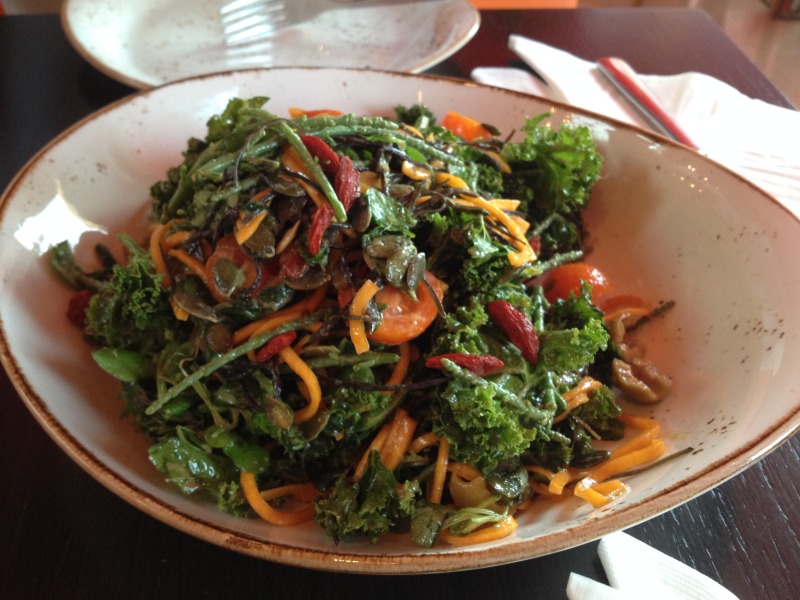 The chef peeked out from the kitchen to confirm that it was sea asparagus and the salad was dressed in white miso – that explains it, a bold and eclectic blend of flavors, which I loved but maybe an acquired taste for some.
A cross between a flatbread and a crostini, the pizzas were the highlight of my meal. The red pepper flax cracker provided the perfect guilt-free crust for the hefty mound of toppings. The sweetness of the tomato basil salsa was paired perfectly with the nutty pine nut pesto.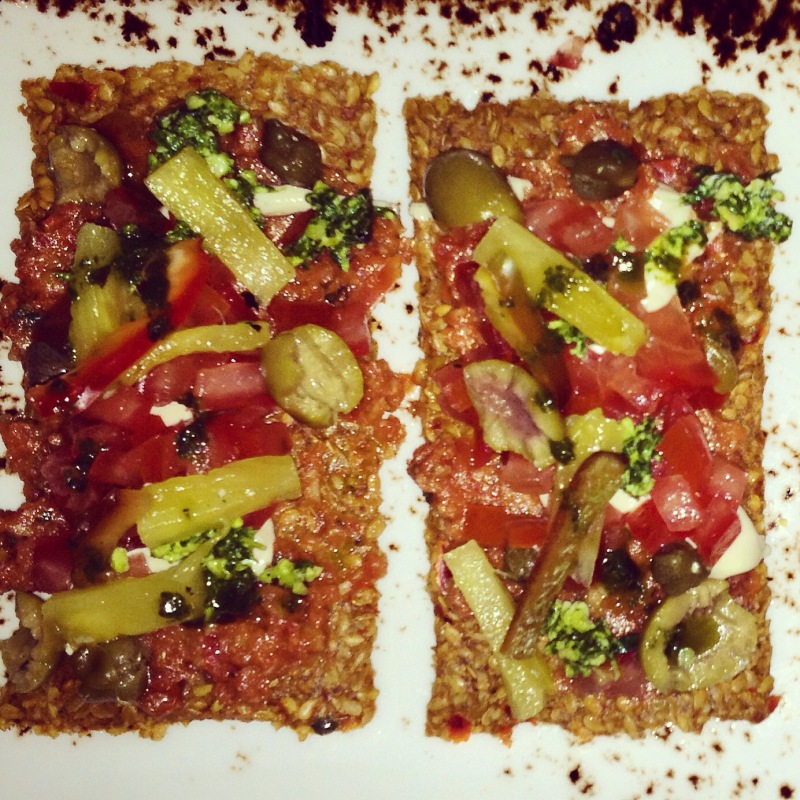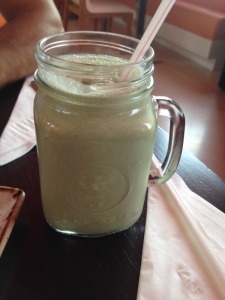 The juice menu, on the other hand, was a bit daunting with about a dozen green juices and nut milks to choose from. In need of an energy boost, I ordered the green tea Matcha Frappe.
It was light and refreshing but it didn't compare to the indulgent Cacoa Pro-biotic Nut Mylk I tried during my follow up visit. A socially acceptable version of chocolate milk for adults, the cocoa milk was rich and loaded with cacoa, dates, vanilla, probiotics and homemade almond milk.
The raspberry cheesecake was beautiful, however once I was able to cut through the frozen slice, the flavors left me underwhelmed.
Opt for the Cocoa Chocolate Fondant instead, the decadent chocolate cake is served cold with a coconut cream center – you won't regret it.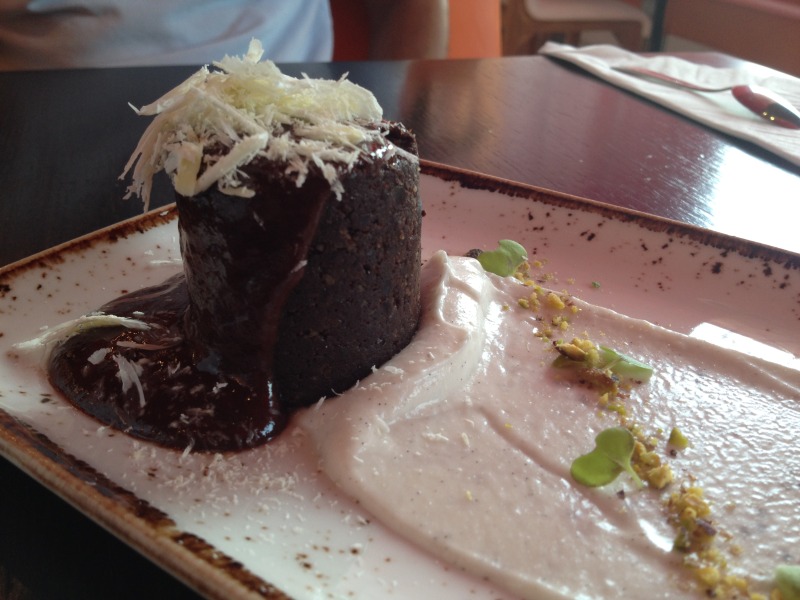 Conveniently just alongside the small café is a pantry stocked with Be Super Natural superfoods like cacao butter, maca power, incan berries, camu camu power and much more – did I mention vegan ice cream?
Don't be fooled by the department store vibe, BeStro is well worth the trek to Dubai Mall – your taste buds will thank you!
WE SAID THIS: Read more from Carla on Dubai's restaurant scene on Memoirs of a Taste Bud.