This Dutch-Colombian Woman Left Her Life Behind and Moved to Siwa and So Can You
Via Yuridia Montoya
It's becoming a bit common nowadays to stumble upon foreigners who left their lives behind and decided to move to Egypt. Yet, it still confuses us and leaves us wondering why would someone ditch a life or a place where almost everything is easier and more stable than here. However, they all seem to fall in love with the warm vibes and the hectic yet lively atmosphere. They come back for the food, the people and their generosity. They even fall in love with the crowded areas, the simplicity and how confusingly frustrating everything is. In fact, they seem to love the small details we sometimes miss out. Apparently, our love-hate relationship with this land is real; even foreigners experience it.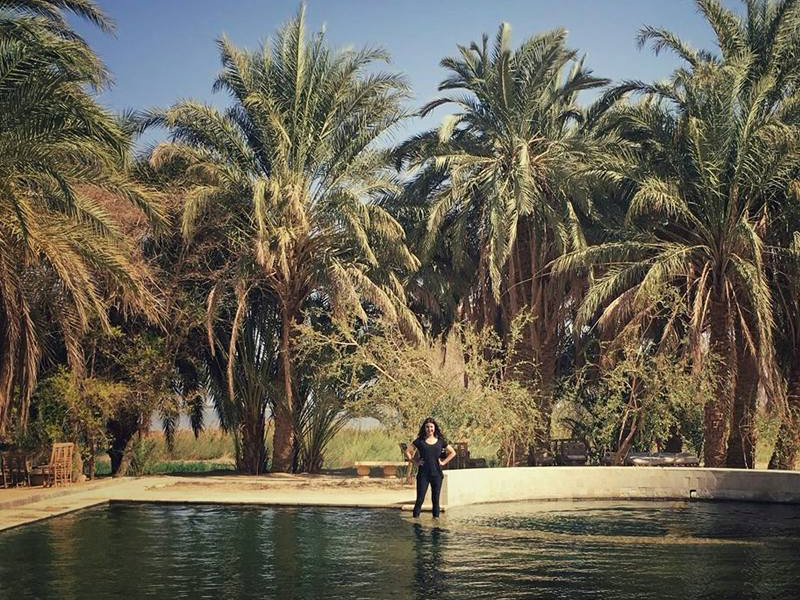 Going back to the question of why someone would move here, we thought that no one could provide an answer other than someone who's been through this experience. That's why we sat down with Dutch-Colombian, Yuridia Montoya, who left behind her life in the Netherlands three years ago and moved to the golden Siwa Oasis.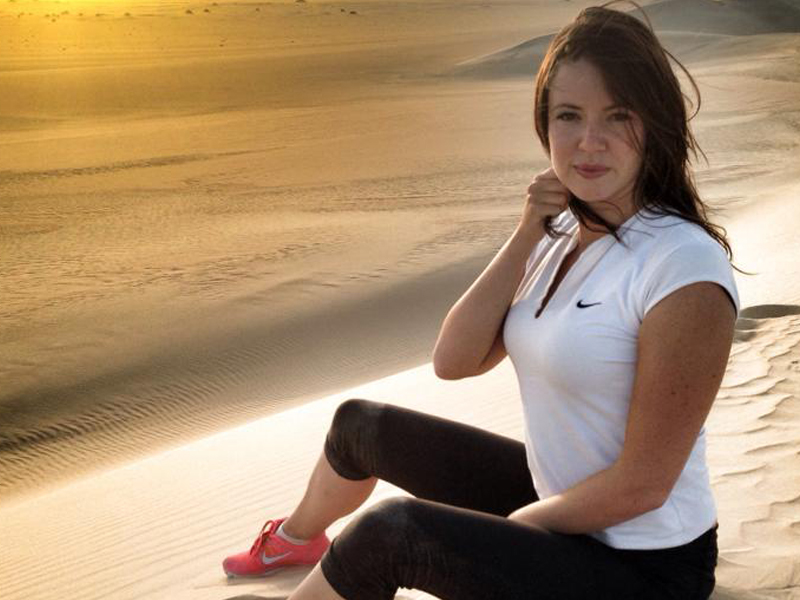 Yuridia, who never thought she would ever move to the small oasis, saw that it was nothing more than a travel destination for her. Little did she know back then. Just like any other foreigner who did the same thing, she visited the country as a tourist a multiple times. Her first time was back in 2010 when she spent three weeks roaming Egypt. Back then, she had no clue that those three weeks were only the beginning of a major turning point in her life. She fell in love after her visit, and when she went back home she kept on looking for opportunities that would bring her back. Internships, work, research; she did it all. During one of her stays, which was in Alexandria, her mother visited and in an attempt to show her around, they chose Siwa as their first travel destinations. "We were supposed to leave after three days, it took us a month," she added. "By that time, it was my mom who absolutely loved the place."
After her mom left, she came back for another month to finish her Master's thesis; Siwa with its calm atmosphere seemed like a great idea. One of her friends that she met there once suggested that she should open an English school in Siwa. "At that moment, I thought that he was out of his mind. I thought that one must be really crazy to come and live here," she said. It was only until she went back to Holland afterwards where she started having second thoughts. After finishing her studies, she felt like she needed to do something totally different with her life. When Eliwa, a Siwi friend of theirs, suggested to her mom to open a café there, Siwa didn't seem like a bad idea after all. She felt like everything in the universe was pointing at this, so she did it. "My relationship with Siwa has been like an arranged marriage; love has come by time," Yuridia told us.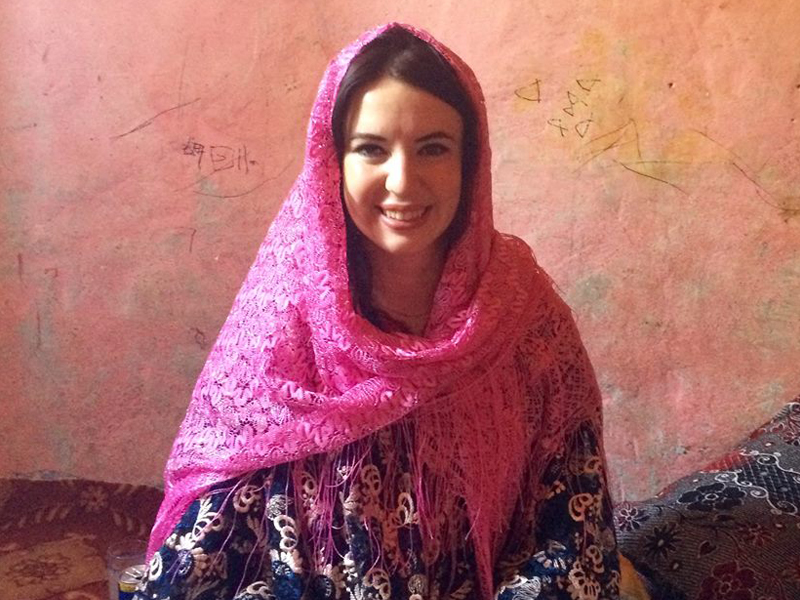 Of course locals' acceptance would cross your mind just like it crossed ours. Well, Yuridia told us that people in Siwa were actually very welcoming. Siwa's been a touristic destination for decades and they were used to outsiders. However, after she stayed there for a longer period she realized that there were certain things she had to adjust to, but she thought of it as a part of the package.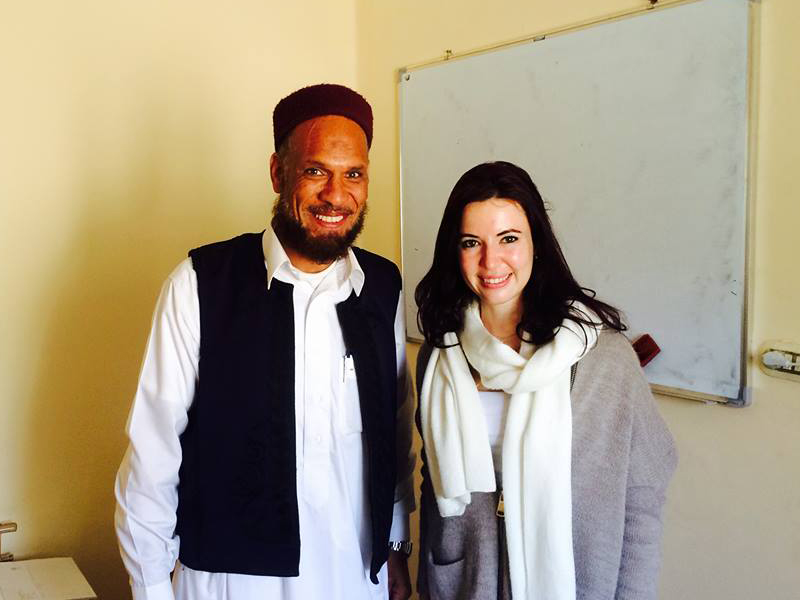 Yuridia's been living here with her mom for quite a long time, so of course, by now she knows some Arabic. Surprisingly, she didn't take any classes or courses, the Arabic she knows is all learned from listening to people and trying to start conversations over the years. Interestingly, she knows a little bit of reading and writing, thanks to "Learn Arabic With Maha" Youtube videos.
When Yuridia moved to Siwa she took her friend's advice about starting a school where she would teach English, that's when she started ConnectIn Groups. At first, she didn't have much experience in the field, except for an old internship that she found useful. So mainly it's an ongoing learning process from daily practice. She's managing the whole project herself, which is not an easy job. She's funding it from her personal money as Siwa is not quite the right place when it comes to making profit, so for her, social development is why she's in it. However, she said that despite all of that she's surrounded with beautiful people who give her a hand with what she's doing. Those include Faris, a teacher, and her very own mother who puts load of effort in the project.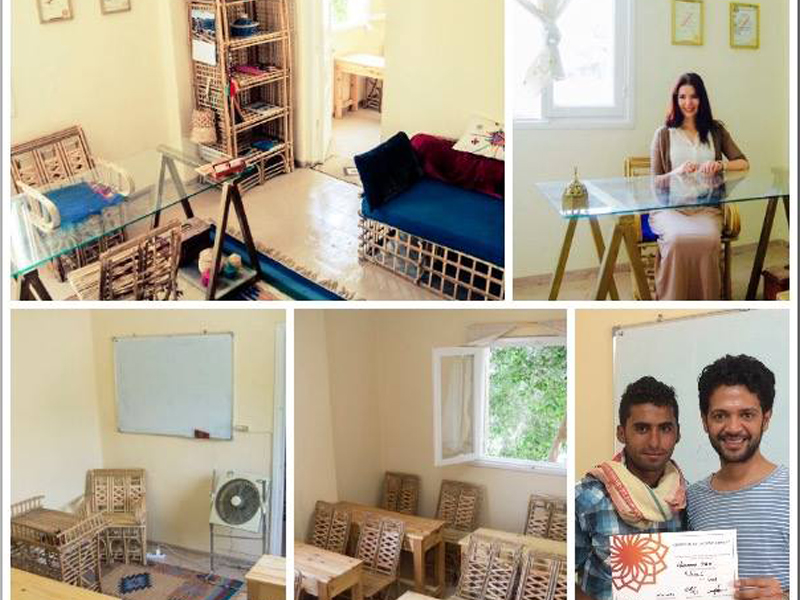 When we asked Yuridia how did her life change in Siwa, she told us that the oasis taught her the beauty of simplicity. "As we don't have many luxuries or distractions here, you start to appreciate the simple things. Things like meeting people, having tea together, enjoying a meal on the go or just watching the sunset. Those things have a much higher value here than somewhere else," she told us. She does miss the city life of course. In her old life, she used to go shopping, clubbing and she had a daily make-up routine; the sort of things that she had to give up by moving to Siwa. She even misses her friends as she doesn't usually find a foreigner her age over there, so she had to admit that she sometimes felt lonely. On the other side, whenever she goes to Cairo or Alexandria, she misses Siwa.
She's not sure though if she would ever go back to Holland. She feels trapped in the routine there and that's not how she wants to spend her life. She doesn't know either whether she might leave Siwa or stay there for good, after all, it wasn't planned in the first place. "I've thought about leaving and in those three years I've had some reasons to do so, but every time I find myself more involved," she told us. "So I kind of try to give up the worrying and trust that things will work out how they have to," she added.
WE SAID THIS: Would you ever move to Siwa?