Arab fashion designers are making the Middle East look too good on the red carpet and multiple Arab designers are making it into Hollywood. Award-winning actresses and singers are wearing Arab designers now and well, it's truly a great time to be a fashion designer. Here we have five looks of world-famous celebrities at the Grammys, wearing Arab designers! There's a look for every year, and we'll be going through our picks throughout the last three years at the Grammys.
Jhené Aiko 2021 Grammys
American R&B singer and songwriter Jhené Aiko, attended the 63rd Annual Grammy Awards wearing a pink floret high-low ruffled gown made by Monsoori, the Arab designer. She looks stunning! In an Instagram post, she said that she was conflicted between this dress and a black one, but at the final moment, she chose this dress with no regrets!
Lizzo 2021 Grammys
The American singer, rapper, songwriter, and flutist wore Georges Hobeika at the 2021 Grammy Awards, a world-known Lebanese fashion designer. This is her third album of the evening, looking as youthful as ever!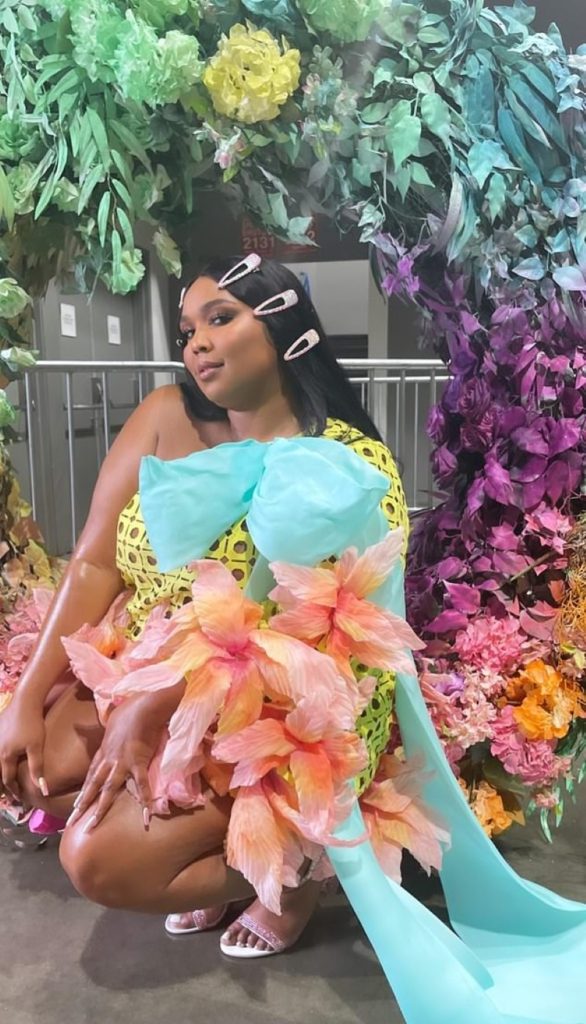 Jameela Jamil 2020 Grammys
Jameela Jamil is an English actress, radio presenter, model, writer, and activist. She chose to wear the Lebanese couturier Georges Chakra, for the Grammy Awards 2020 on the red carpet. The blue dress accentuates her tall figure, making her look unique and dazzling as ever.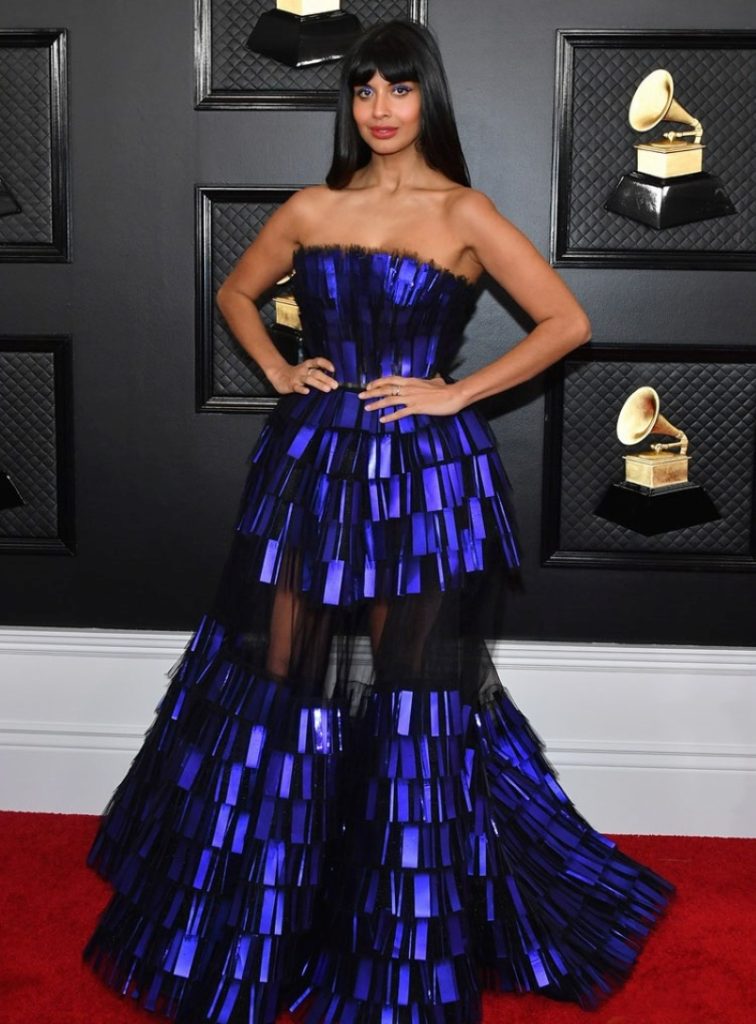 Bebe Rexha 2019 Grammys
Monsoori makes a regular appearance at the Grammys. This time, it was for the American singer Bebe Rexha, wearing a layered red dress, giving a whole Disney princess vibe!
Ashlee Simpson 2019 Grammys
American songwriter, singer, and actress wore Georges Chakra at the 2019 Grammys. This studded sheer suit stood out amongst dozens of dresses at the Grammys, giving her a distinguished look.