Gulf News just reported that the region's first "Body Museum" has opened at the Khalifa University in Abu Dhabi, housing more than 150 plastinated human organs and bodies. The mission behind The Body Museum is to give everyone a unique opportunity to learn about the human body and be motivated to lead healthy lives.
The museum itself is located on the ground floor of the university and is sponsored by Emirati businessman Hamed bin Zayed Al Nahyan. The museum will take visitors on a journey to discover the various systems of the body, how these systems function together, and how disease and aging influence the human body.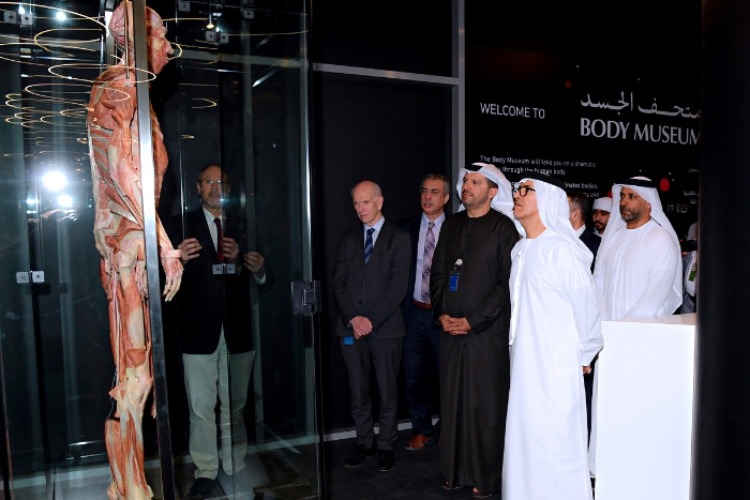 To attract more visitors, the museum is open to the general public on weekdays, and entry is free. Other displays will include athletes' muscle growth as well as the coordination of swimmers' feet, leg muscles, and arms with every stroke in the water. Additionally, you can see a display of smokers' dark grey lungs as encouragement to not smoke.
Dr. John Rock, Khalifa University's Founding Dean of Medicine and Health Sciences told Khaleej Times, "The Body Museum is an amazing opportunity to look inside the human body. Through the process of plastination, we are able to preserve bodies to give us a glimpse of what the inside of our bodies looks like."