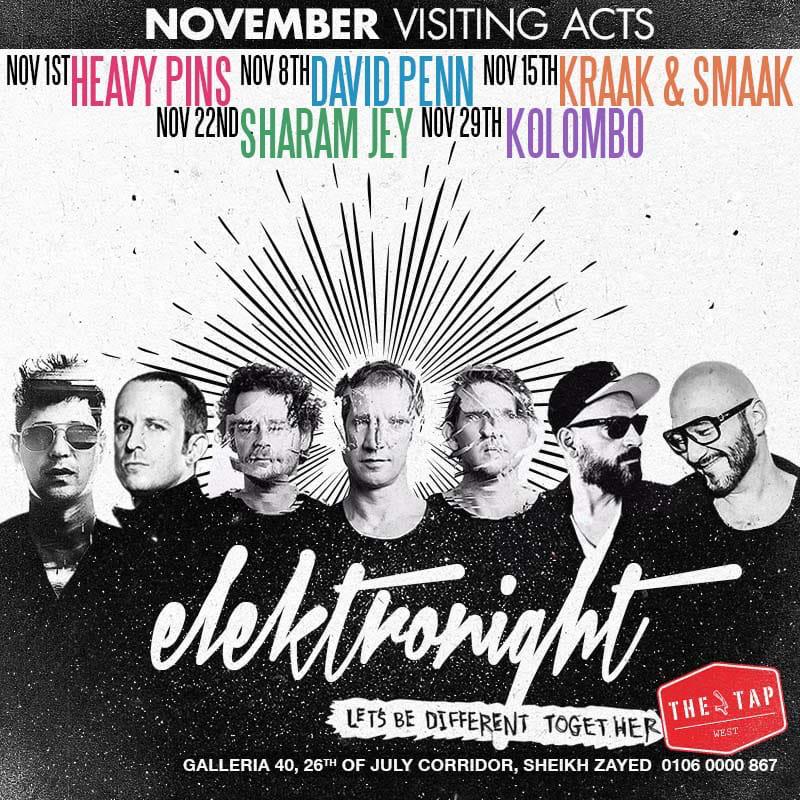 Music junkies everywhere rejoice, the Tap West has one hell of a line up for you this November. It's been awhile since Cairo has been graced with some of the world's top headlining Dj's or good parties for that matter. So upon seeing this, I'm pretty sure the next four weekends are covered.
Although Sharam Jey is no stranger to the Egyptian party scene, he's definitely one not to be missed. Alongside Kolombo, David Penn and Kraak & Smaak, we've done the research for you and compiled the best sets from these heavy-hitters. Enjoy;
Sharam Jey:
The superstar German DJ is a force to be reckoned with, constantly traveling the globe headlining the coolest events, but most importantly he's teamed up with one of our very own home grown acts Ashibah!
David Penn:
David Penn is one of Spain's best and best-known DJ/producers, and an international name in his own right.
Kraak & Smaak:
Kraak & Smaak are a musical production trio from the town of Leiden, Netherlands, consisting of Oscar de Jong, Mark Kneppers and Wim Plug. The three began recording in 2003.
Kolombo:
Olivier Grégoire is a prolific and well renowned producer and DJ from Belgium.  He has truly mastered the art of modern production, and over the years has experimented with many dance music genres through various pseudonyms, leading to a huge discography that includes releases on some of the world's finest electronic imprints.
We Said This: See you on the dance floor!