Prepare to have your cravings ignited as we unveil the sensational arrival of Yaya Shakes, the beloved London milkshake joint, to Egypt. We had the opportunity to chat with Yahia Zaky, the visionary founder of Yaya Shakes, as he regaled us with his journey from London to Cairo.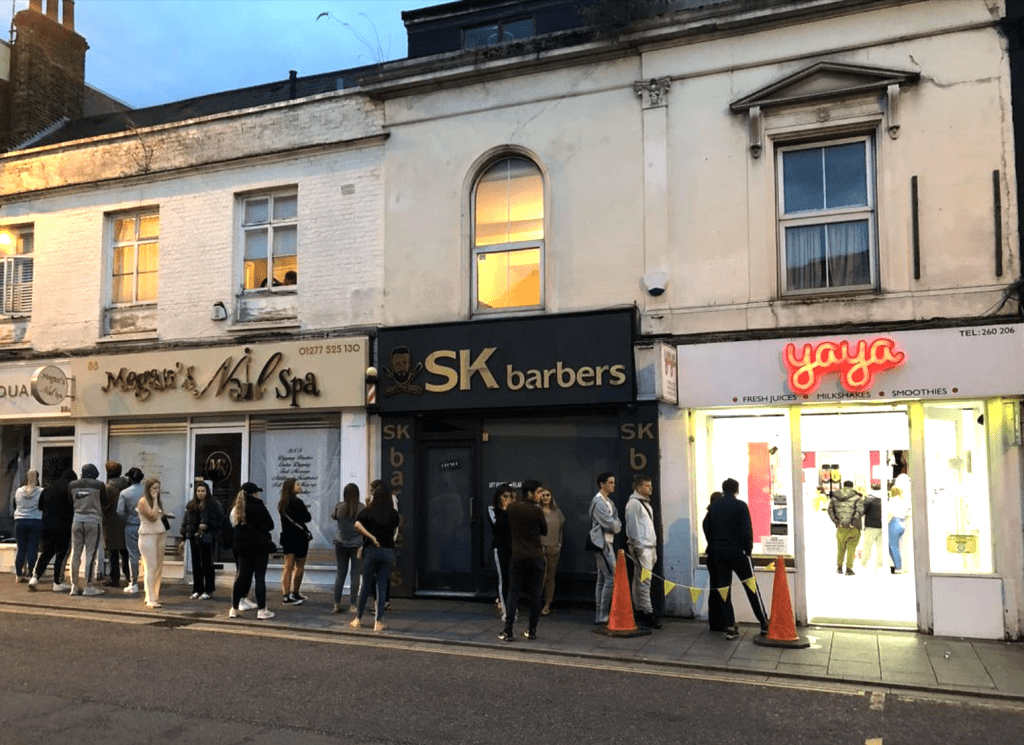 From the moment we sat down with Yahia, his passion and love for his craft radiated from every word. "They always say do what you love," he exclaimed, reminiscing about the pivotal moment he discovered his calling at just 19 years old, the magical world of milkshakes. Fueled by a determined desire to create the perfect milkshake, Yahia dedicated his every waking moment to mastering his craft.
While pursuing his studies in international politics in London, he embarked on an adventure of opening his very first Yaya Shakes shop. Sleepless nights were spent in the stock room, pouring his heart and soul into his creation, despite the uncertainty that loomed over him. Little did Yahia know that this leap of faith would catapult him to unprecedented success, ultimately leading to the opening of a second branch. If you ever get the chance to pass by his shop in London, expect to wait your turn on a line that stretches to the corner of the street, for Yaya Shakes has become an irresistible sensation that Londoners just can't resist.
But what is the secret behind their unrivaled milkshakes, you may wonder? Yaya Shakes ice cream is whipped up using a closely guarded secret recipe known only to Yahia himself. Custom-made machines, exclusively designed for Yaya Shakes, ensure that their distinctive taste cannot be replicated anywhere else in the world. The thick, velvety consistency of their ice cream sets Yaya Shakes leagues apart from the competition. Freshly made on the spot, Yahia's ice cream creation is a heavenly symphony of flavors, complemented by a treasure trove of sweet delights. Imagine over 150 types of chocolates at your fingertips, with the most extravagant topping of all, real 24-carat gold shavings. Indulgence has reached new heights at Yaya Shakes.
Yet, amidst the flourishing success in London, Yahia's heart was constantly drawn to Egypt. Yahia had always had a profound fascination with Egypt, even as a kid he would get emotional every time he had to return back to London. His longing to return to his motherland and contribute to its transformation grew stronger with each passing day. "Everyone always says you're crazy! Leaving London to open a shop in Egypt?" Yahia shared, his eyes brimming with enthusiasm. He believes Egypt, with its vibrant youth comprising 60% of the population, holds immense potential for growth and development. Yahia hopes that his entrepreneurial endeavors will pave the way for countless opportunities for the youth. Purposefully hiring young individuals and females, he believes that the future lies in their hands, and he aims to inspire Egyptians living abroad to return home and be part of this monumental transformation.
As Yahia unloaded trucks outside his London shop in the gloomy, cold, and rainy weather, his mind often wandered to the dream of living in Egypt. If his business could thrive in the bustling city, why not bring his unique brand of sunshine to a truly sunny place? Little did he know that his journey to Cairo would be full of challenges. Since his arrival at Cairo Airport, every step forward felt like three steps back, as he encountered scammers from all types of professions, from deceitful suppliers to fraudulent construction companies. "I felt like I was being thrown in a lion's den," he says. Even a debilitating injury that left him on crutches for ten months couldn't prevent his unwavering determination. Yahia found himself, a protagonist in a real-life "3asal Eswed" situation, but he refused to lose hope.
His taste buds were also in for a shock as he discovered that the flavors in Egypt differed drastically from those in London. Everything tasted either excessively sugary or overly salty, presenting a unique set of obstacles to recreate the exact mixtures he had perfected back in London. In an exciting revelation, Yahia shared plans to introduce Karak tea, protein shakes, and an entire vegan range to Yaya Shakes. The pursuit of diverse flavors and menu optimization lies at the heart of Yahia's mission. Specializing in milkshakes, smoothies, boba tea, waffles, pancakes, and coffee, Yahia remains steadfast in his commitment to excellence. He refuses to add anything to the menu unless it meets his high standards of "Damn Good!"
Yaya Shakes in New Cairo has quickly gained popularity since it opened last month. His success serves as a testament to the youth, demonstrating that with determination and hard work, anyone can achieve their dreams. Yahia's advice to aspiring individuals venturing into the food industry is to conduct thorough market research, and if you believe in your concept, "seize the opportunity and go for it."
Yaya Shakes has arrived in Egypt, and the milkshake revolution has just begun.
WE SAID THIS: Don't Miss…Tap Into Deliciousness With These Top Middle Eastern Food Reviewers