For a modern look, be aware of new trends in hijab fashion. Mixing diverse colors and materials can help you create a remarkable outfit whether you are wearing a drape style or a classy piece. Bokitta is the only patented design for pinless hijab. 
The modern and practical hijab is an innovative ready-to-wear headscarf granted a PATENT protection by the World Intellectual Property Organization that has no competition at all. The amazing fact about Bokitta's hijab is it appears like a hijab that has been wrapped naturally and comes in various hijab styles that are comfortable, easy-to-wear, and needs no pins. And a free matching inner that stops the hair from slipping out of the scarf. 
Hijabis can find the perfect hijab to complement their outfit at Bokitta. With a huge range of colors, designs, and material, Bokitta has what you're looking for. Whether you need a headscarf for a special occasion or for the routine look, Bokitta has it all!
Get trendy hijabs for a confident look
Bokitta is a trendy online hijab shop that offers patented pinless headscarves bringing elegance and confidence to your hijab look. Bokitta knows and caters to all requirements and preferences of modern muslim girls. 
Bokitta offers a wide variety of hijabs and umrah/ Hajj clothing. On their website, you can find regular sales and an Eid section too. Hijab-wearers can easily see good-quality pictures and in different views of all hijabs which makes buying them online at Bokitta very convenient.
Pinless hijabs for everyone
Bokitta sells the finest hijabs, both plain and prints with various patterns handmade by their designers and compromises on good material. It is a perfect blend for making a sophisticated and stylish look for hijabis. You will be amazed by the variety that the website offers! 
Highest quality pinless hijabs
Quality is something that is guaranteed at Bokitta. High-quality standards are maintained in the production of pinless hijabs to offer utmost comfort and convenience. Customers trust the brand known for its top-quality headscarves and reasonable prices.
The comfort of having no pins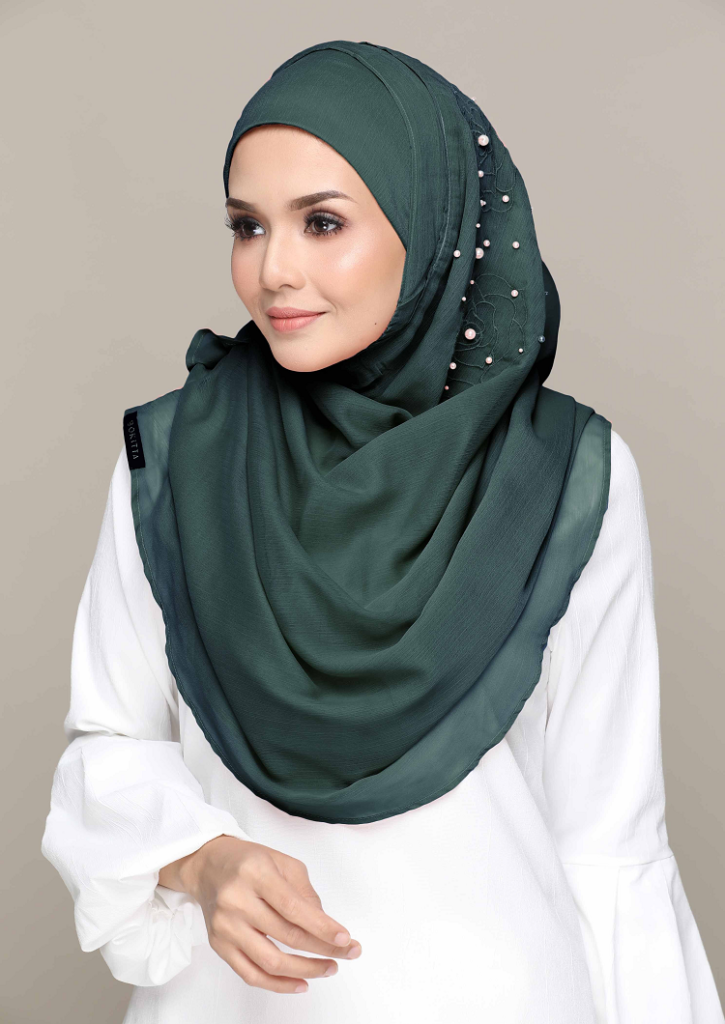 If you are comfortable wearing a scarf, try a pinless scarf. Hijabis opt for Bokitta because of their comfortable pin-less scarves. Bokitta produces easy-to-wear and fashionable hijabs.
Wearing pins with a hijab is trouble for most hijabis. Keeping this thing in mind, Bokitta is the first-ever brand to introduce pinless hijabs, making it one of the most popular brands for hijabis across the world. It is an amazing innovation that is gaining traction quickly and is becoming a favorite hijab choice especially for young girls or new wearers. Feel comfortable in wearing a hijab without any pins poking out of it. Bokitta offers a perfect balance of comfort and affordability. Their elegant and easy-to-handle hijabs are incredibly affordable.
Buy pinless hijabs online
Bokitta has its own website with a diverse collection of hijabs and clothing. All details of their products are available for you to easily order online. The latest trends and guidelines are also given on the blog, such as choosing the right hijab color for your skin tone. Items on sale and special offers can be found too.
Why choose Bokitta?
Bokitta is the perfect hijab and clothing brand thanks to its elegant and modern styles. Whether someone wants brightly-colored and fancy hijabs or someone is looking for plain hijab or one with polka dots – their collection caters to the needs of all customers.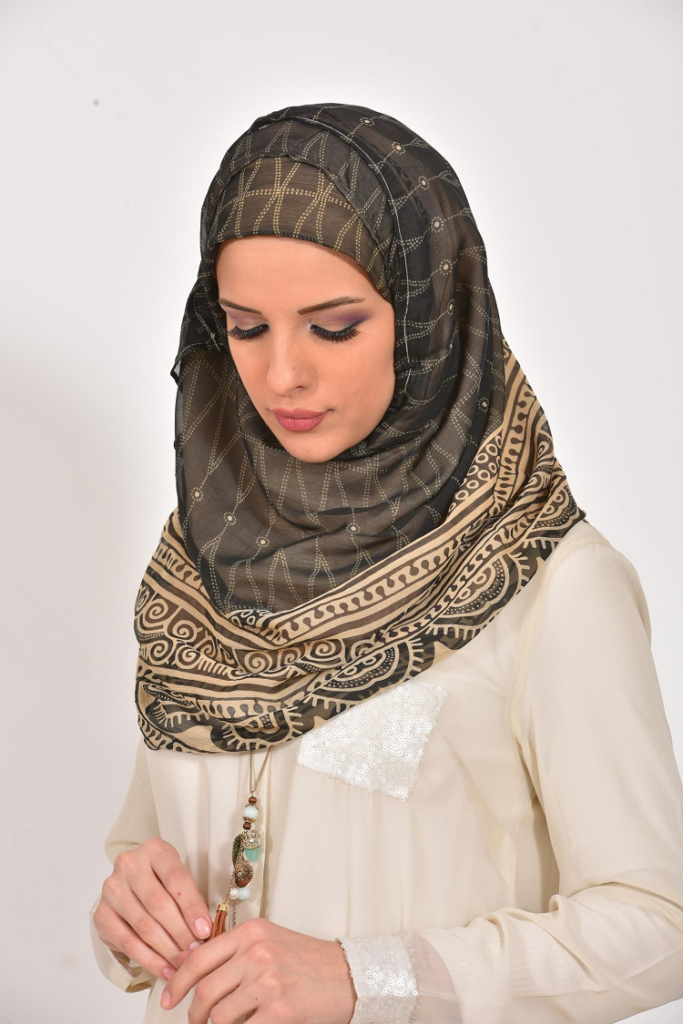 Bokitta offers the finest-quality products that are affordable for every hijabi. This brand offers the latest and most unique headscarves that make a statement. Bokitta has a wide range that goes beyond main-stream hues; they use a vast assortment of shades.
This brand is dedicated to bringing modest dress trends for hijabis to make them feel connected with Islam and the modern world. They are employing the latest strategies to make hijabs convenient and comfy.
Why choose pinless hijabs?
Choosing the best hijab can be tricky, but pinless hijabs are the best. They come in amazing color combinations, high quality materials, appropriate patterns, and styles. Bokitta is a reputable brand that removes all the hassles of the pin so that you can look great without worrying about fixing your hijab.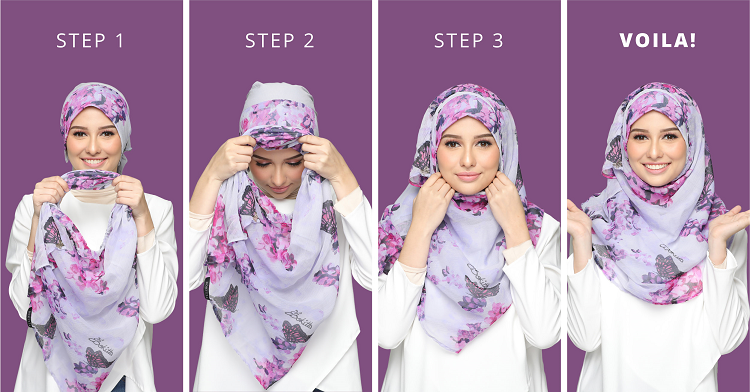 Muslim females do not need to watch long tutorials about how to tie their hijab pins to cover their body and hair. Bokitta takes these concerns into consideration to design products like pinless scarves to offer comfort and stylish looks, enabling the hijabi to cover up properly in less than a minute. 
Pinless hijabs for every occasion
Finding an appropriate scarf for an occasion is a tricky job. What is suitable for daily routines is not appropriate for festivals, and what suits an office environment best may not be the ideal choice for a girls-night-out. When you are finding unique and stylish scarves for any occasion, try the different types of pinless headscarves – simple, printed, embellished, lacey, pearly – Bokitta has every variety in its collection!
Easily washable pinless hijabs
Due to its first-rate material, it's completely okay to wash your scarves bought from Bokitta without any worries about damaging the texture or color. Their hijabs are easily washable because they use quality material.
Bokitta is the brand for all hijabis regardless of age. Working ladies must try this brand. Any lady who wants the immaculate look but cannot afford the extra time to fix their headscarf every morning – pinless hijabs are your ultimate savior. Who can be bothered to fiddle with hijab pins every 10 minutes? Bokitta's pinless hijabs come in all sizes, outlines, and patterns, as well as unlimited styles including Taj, Zain, voila maxi, voila, Asas, chic maxi, and chic. There's also free shipping to most of countries for orders exceeding US$50.
An extensive variety of headwear
Bokitta hijabs are very versatile and can be used in various combinations with a variety of outfits. A collection of colors, materials, textiles, and designs make it a popular brand among girls from all corners of the world. Just like all other fashion items, there are fashion trends that keep changing. However, pinless hijabs are the trendiest ones you can get.
Get an impeccable customer service experience
Every lady who walks into a Bokitta store or converses with an representative has an impeccable customer service experience. All sales reps are polite, helpful and eloquent and are dedicated to helping customers in all factors of their shopping experience. Since pinless hijabs are a new thing in the market, most customers will have many questions and Bokitta's reps are more than happy to answer all queries.
Bokitta is the ultimate hijab brand choice for all Muslim females. They always follow the latest trends of headscarves to keep hijab-wearers up to date with the latest designs. The prices are not outrageous like other expensive brands. All their products are trendy and stylish. Their online collection on the website is updated regularly with the latest fashion trends. 
WE SAID THIS: Whether you want printed or plain design hijabs, give Bokitta a try and you won't regret it!