The Most Iconic Couples of the Arab World
Via Petra
The battle of the greatest couple is on, and we can't stop debating on who's the hottest couple. Since it's Valentine's Day and we're single, we wanted to celebrate love and healthy relationships. From Diana to Rihanna, we gathered the most iconic couples and we're lowkey super jealous!
Princess Diana and Dodi Fayed
Nothing is more iconic than this duo, way before Prince Harry and Meghan Markle stole our hearts. Love letters and escaping the media, Diana was never happier thanks to her Egyptian man, before their tragic death in Paris. Our love and appreciation lives on!

Queen Rania and King Abdullah II
The classiest couple, and possibly the best dressed first lady. The couple gives us serious healthy relationship goals. So down to earth, the ruling couple turns heads wherever they go. Hand in hand, with a beautiful family, we can't stop following them.
Rihanna and Hassan
The hottest couple around, bad gal Riri is turning heads with her boo, Saudi billionaire Hassan Jamal. The streets are buzzing about the couple and everyone is recognizing her healthy weight gain and shift in her music career. Rihanna stated she's taking time off music to focus on her personal life and we're curious to see where it's going.
Nayel Nassar and Jennifer Gates
Daughter of billionaire and Microsoft founder, Bill Gates, is dating an Egyptian equestrian. The knight found his blonde beauty and brought her to buzzing Cairo. Check out: Bill Gates' Daughter Is Dating an Egyptian Guy, and They're Basically #RelationshipGoals
Omar Sherif and Faten Hamama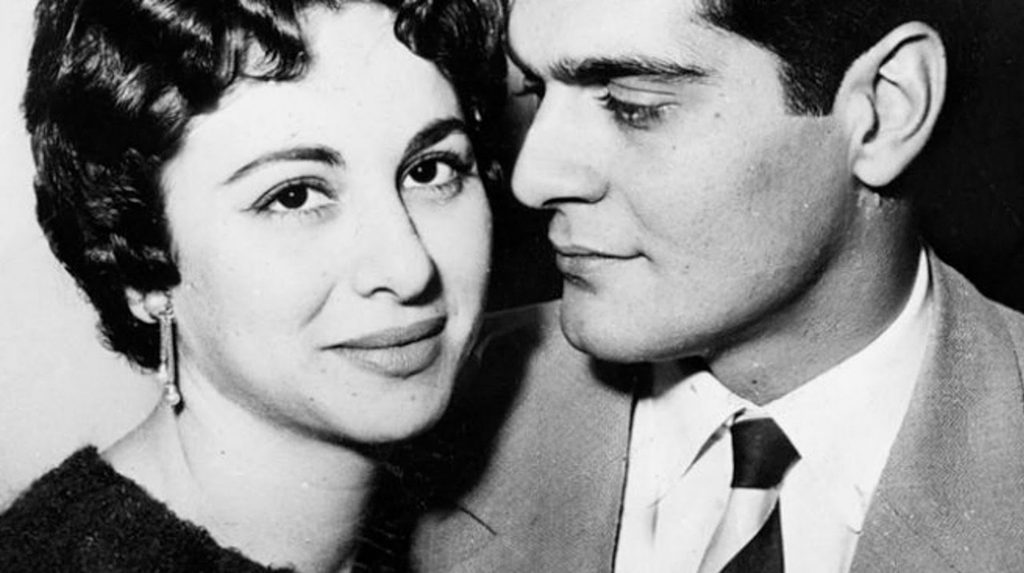 In black and white, they're the Romeo and Juliet of the Arab world. In the 1950's Egyptian cinema industry, they shared a kiss that started everything. Their relationship defied religious and social barriers but their legacy lives on.  
George Clooney and Amal Alamuddin
After dating around, George finally found his queen with Middle Eastern beauty, Amal. The match made in heaven embraced their love by tying the knot. Dinner, lavish trips, and a New York City walk with their dog showcase the lovebirds' peaceful companionship.


WE SAID THIS: Happy Valentine's Day, everyone!