The Month of Giving Back Is Around The corner, Here's How You Can Pack Ramadan Boxes With Al Manfaz
Launched in 2015, Focus Agency is known for creating events, activations, and exhibitions for big brands. Such brands include everyone from Mercedes, Majid al Futtaim to Waterway Developments.
With Ramadan just two days away, Focus Agency which frequently does CSR initiatives throughout Egypt, decided to kick things up a notch with Al Manfaz. A CSR campaign with a Ramadan theme, Al Manfaz provides the chance across the holy month to pack Ramadan boxes for the needy, containing everything from rice to oil. Then trucks will proceed with distributing them all over Egypt.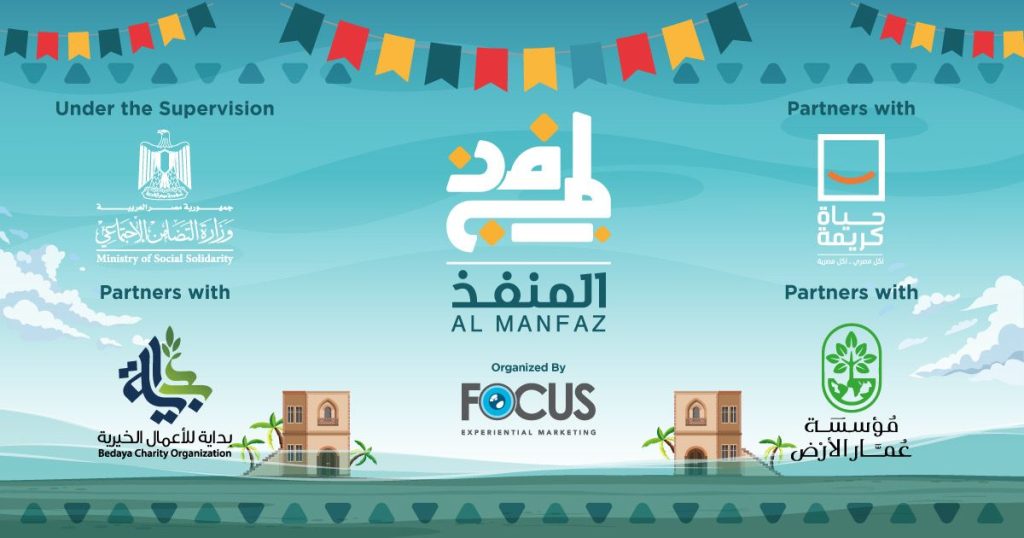 Under the supervision of the Ministry of Solidarity and Hayah Kareema, along with NGO partners, Mostafa Hosni's Amaar El Ard and Amr Mahrn's Bedayah, are set to assist in delivering trucks to the areas in need.
Moreover, Al Manfaz has the following entities as their official sponsors: Etisalat as platinum, Pepsico as its official beverage, and Tameer, as the official hosting location.
Across the 30 days of Ramadan, a corporate will work a day at the Al Manfaz to pack Ramadan boxes. The corporates taking part in the initiative thus far, Zanussi, Ostoul, Abo Ouf, E-Finance, and AXA in addition to the official sponsors listed above.
Honing in on a mission of collaboration, not competition, the initiative of Al Manfas aims to bring people from various corporates together to spread goodwill; as Ramadan is a perfect opportunity to do just that.
As Kareem Mekki, CEO of Focus Agency aptly described the meaning behind 'Al Manfaz'," it's the source of sending help, it's the source of spreading goodness. The source of combining the corporates together in sending good. A source of everything good related to charity."
It's not too late for you or your corporation to help out this Ramadan with Al Manfaz.
WE SAID THIS: Don't Miss…Supporting Middle Eastern Refugees: A Guide To Charity Organizations