Unless you've been living under a rock, you must have inevitably stumbled upon some dramatic content of the ongoing fiasco between Hossam Habib, Shereen Abdelwahab, and her father in law. Be it resentment, memes, or an alleged leaked phone call for Hossam Habib's father, where he bad-mouthed Shereen to say the least, causing a wave of mass disappointment and shock. Fans of Shereen and probably anyone who has a beating heart were grief-stricken by the fact that a woman might just be manipulated and used by a husband she loves dearly. But, the issue has several dimensions that need more unpacking.
But if you've been off the grid lately and weren't following what happened, here's a brief about the full story as well as the latest updates that took place few hours ago. An unforeseen leaked phone call suddenly raided our news feed. It was allegedly between Hossam Habib's father and a woman, where the father in law was expressing his disdain of Shereen and his son's marriage, mentioning that they hail from respectful ancestors, unlike Shereen, who he thinks belongs to a much lower social class.
The slander talk wasn't only limited to social class concerns, but the call took a more hurtful turn when the father continued to discuss how Hossam Habib should marry a 'younger woman' because he thinks Shereen will no longer be capable of childbearing. He hoped that Hossam is still in the marriage only to capitalize on Shereen's wealth and credit cards, eventually stripping her off all her money. Long story short, so many unsavory things came to light..
Before going on with the story, let's delve deeper into what happened here, and know the means and sources that leaked the call in the limelight. Apparently Lebanese journalist Nedal Al-Ahmady planned a mission six months ago, where she pushed a source to get close to the father in order to investigate and expose the injustice and hatred hidden within the family. A part of the whole process was driven by the fact that Nedal actually cared about Shereen, as the journalist herself stated.
In an interview with presenter Basma Wahba, journalist Nedal was proudly narrating the story, saying that it's her job as a 'paparazzi' to expose such heated topics – a staple of entertainment – getting the 'scoop' on all the dark/dirty secrets of the famous family. She also asserted that the leaked call belongs to Hossam's father, daring him to undergo a voice recognition if he denies this was actually him. She also revealed that she has unreleased recorded calls that are to be leaked in 'round.' Yet, presenter Basma was compelled to criticize and disagree with the whole 'investigating' process, seeing this as a violation of the moral journalistic conducts, and further harming Shereen and her family.
From Hossam Habib's end, he showed up with a thread of three IGTV Instagram videos, telling his side of the story. He was very clear cut with his point throughout his discourse. Shereen's magnetism is not to be reckoned with, she is more successful than he is, and is the most successful artist in the MENA region. She needs no husband to be in control of her assets and wealth, nor journalistic entities to protect her rights. He later started talking about the issue itself.
He stated bluntly that he is now having some series 'trust issues,' due to the closest people to him stabbing them in the back, asserting the fact that all what's going on now is nothing more than hatred, sickness, and pathetic trials to break down their marriage. He wasn't denying whether or not his dad was innocent, but even refused to call him father, referring to him as a 'person.' He finds it so hard to call him anything else now, upon finding out what he said about his wife.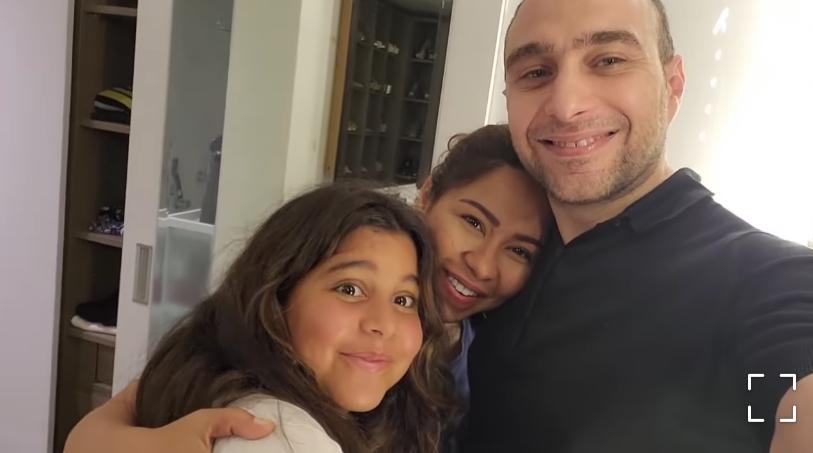 He clearly explained that there is no excuse for what happened, be it the person who pushed someone into revealing the secrets, or the person who fell into the trap and was caught in it. Threatening that if this ongoing ordeal doesn't stop, he said he will take some serious legal steps, and stand his ground to protect his family. He also went on to thank all the supporters, as well as Basma Wahba for her stance on the matter.
WE SAID THIS: Just let Shereen and Hossam Habib live in peace, please?