The Grand Egyptian Museum Kicks Off Ramadan With Iftar & Sohour Passes Along With Additional Tours
The Grand Egyptian Museum (GEM) has been busy hosting important summits and events, including the RiseUp Summit, Art Cairo, the Multi-School Art Exhibition, and the debut exhibition of contemporary art, Traces of Egypt, by renowned Egyptian-German artist, Susan Hefuna.
As of yesterday, March 22, the GEM has decided to give two extra tours at 8 PM and 10 PM along with a special pass for anyone wishing to partake in iftar or sohour in light of the holy month of Ramadan. This is a gesture from the administration of GEM to encourage people to visit the museum and experience this new institution.
For tour prices, the GEM charges EGP150 for adults, and EGP75 for youths, students, and seniors.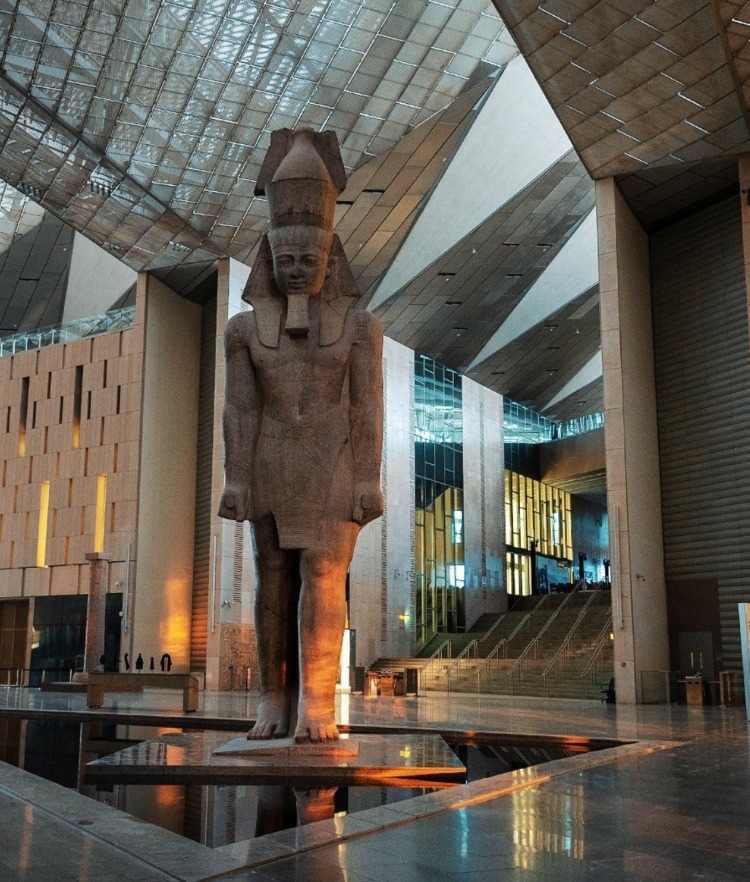 Before the official launch, the GEM is testing the site's readiness and the tourist experience by giving a limited number of tours. Access is currently limited to the Grand Hall, Glass Court, conference center, commercial area, and exterior gardens. All other interior spaces, including access to the galleries and collections, are restricted until the official opening.
This is the world's largest archaeological museum dedicated to the ancient Egyptian civilization and is located on the Alexandria Desert Rd, 15 minutes away from the Pyramids of Giza.