Sahel days are over but the memories are here to stay. This year, Egypt's North Coast raised the bar so high and we can't help but feel excited about what Ain El Sokhna and Gouna's seasons have to offer.
Thank you Sahel for the forever-calming and crystalline water. Thankfully, jelly fish stayed far away from our beaches, unlike 2017.
Thank you Sahel for bringing us three new boutique hotels that completely changed the rentals game. The design, ambience, food and whole experience is definitely something that wil bring tourists to our white coast.
Thank you Sahel for an epic line-up of local and international artists. From Jennifer Lopez, Solomun, Tale of Us, Peggy Gou, Russ and so much more. Even Mohamed Ramadan fans spent an epic night idolizing their star. There was a party for everyone across the coast.
Thank you Almaza Bay for taking our minds completely off Egypt. Your festivals are unmatched. Your beach will go down in history. You are Egypt's best hidden gem.
Thank you trainers and gym founders of Egypt for helping us all to stay fit and toned this summer while eating zalabia for days. LA7, the popularity you've experienced this summer is just the beginning.
Thank you enviromentalists for taking the time of the day to clean our beaches and raise awareness.
Thank you restauranteurs of Sahel for bringing us Japanese fluffy cheesecakes, sweet potato fries, gourmet hotdogs, sushi by the beach, donuts, smore's cookies, zalabia and Nutella freskas. Ugh! The list of epic foods served this year in Sahel can go on for days.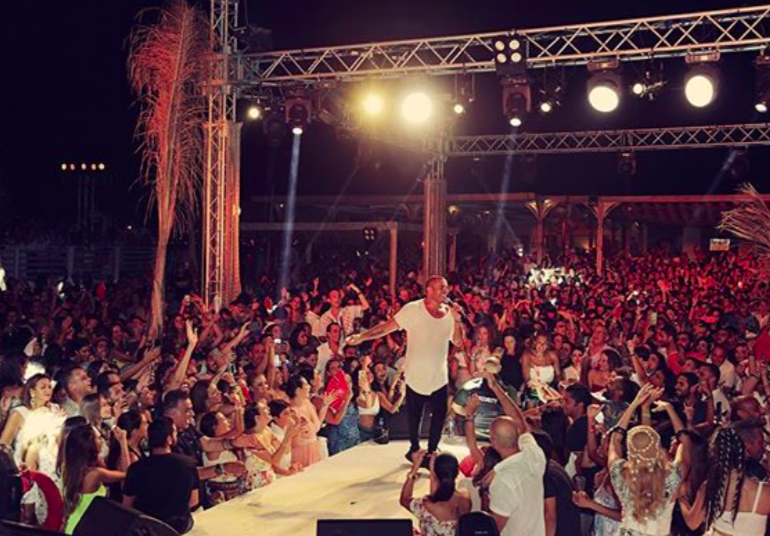 Thank you Amr Diab just for being you.
And thank you North Coast for being consistent and never ever letting us down.