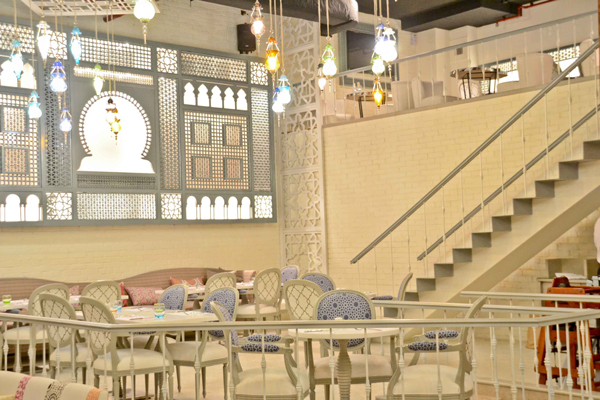 Every once and a while we hear about a restaurant here or a café there that has opened or launched but what makes us go is what these places offer and what makes these venues different.
Imagine a place that was created to bring to Egypt the genuine Lebanese flavor with the modern-day Lebanese atmosphere… Well, that's what I'm talking about!
"Tamara" is not just a name that I personally adore but also now, it's a name of a new an authentic but trendy Lebanese Bistro that has recently opened at City Stars. Aiming for exclusivity, sophistication, yet a fun environment, they chose a location away from the mall's rush, right opposite the Golden Stars Cinema in the ground floor, phase 2.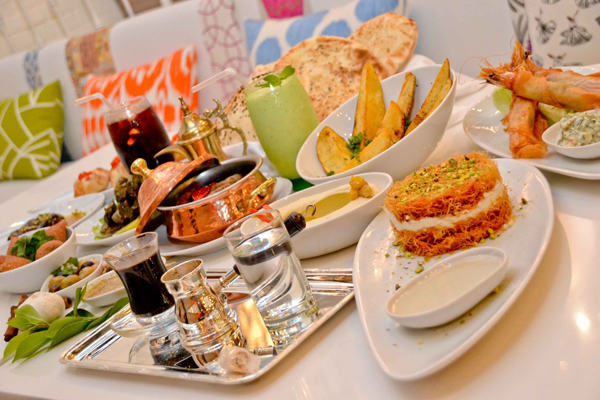 Sherif Gad, one of the owners, told us that the food and the menu were carefully prepared by a world renowned Lebanese chef and delicately put together to construct an explosion of Middle Eastern Pleasure! "The menu has a vast selection of the best of what the green land "Al Ard El-khadra" has to offer. It was crafted by one of the best leading Lebanese chefs in the region "Chef Rouf", truly redefining Lebanese taste. "explained Sherif.
I was still eager to know more about the name and about Ramadan's plan, here is what Sherif gave us!
Why did you choose the name Tamara?
Tamara is the perfect name for our new concept, Tamara, a popular Lebanese name that literally means a Date Palm; culturally representing peace, relief and prosperity, a Palm is also believed to remove suffering, going back to way back when, a salvation from the hectic metropolitan life, a simple mixture of Young and old, Culture and trend, we plan on being the destination for GreatTaste and Relaxation. Plus, like the song says; We el 7elwi esmaa Tamara!
What are you guys planning to do on Ramadan, anything special?
We're preparing a number of delicious and balanced set menus for Iftar and later our guests will have their pick from our wide variety of mezas' to snack on till so7oor and not to mention our even wider selection of Shisha flavors. The restaurant is designed to build a vogue that will match and even surpass your expectations.
So nothing could be more designed to cater your 5 senses and serve you an original genuine Lebanese taste, right? We were also told that Tamara is going to open real soon in Tivoli Dome Zayed, great news to people like me who live in the area!
WE SAID THIS: A New age Lebanese chill out spot with Great food, a friendly trendy and comfortable environment, highlighting Lebanon's Fashion, Food, and Soul! Let's go!