By Mai Aljazairy
Eid is here and most of us are spending our summer by the beach trying to get a nice tan. This might have led some of us to forget to shop for Eid. So this list of ideas can be your guide to picking out your clothes faster. 
White on white
White has been in for a really long time, and this summer is no exception. However, this year it's white on white. People are matching their white tops with their pants.
Patterns/prints 
Whether it's plain, animal prints or shepherd's check, patterns and prints are still in. They were everywhere last winter and they are still here for the summer.
Polka dots 
We may have just mentioned patterns in this article, however, polka dots stand alone in this category. Its shape is different than other aligned or crossed stripes. It can be seen on a whole dress or a jumpsuit, unlike other patterns.
Suits
Suits are making a comeback. With color matching blazers and pants, they are the rage this summer.
Culottes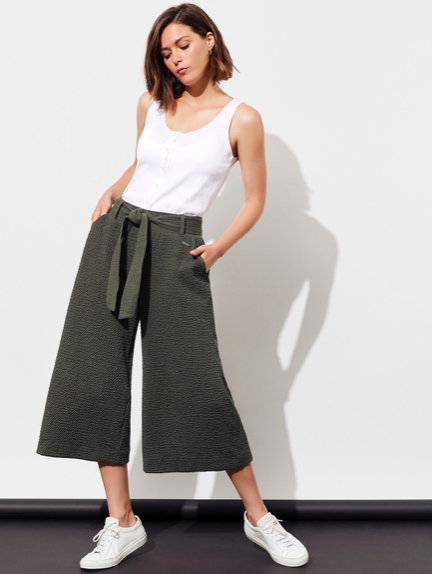 No need to mention how culottes are so famous this season. With its different colors and patterns. It's easy to find them in every store.
Print mash-up
As hard as the name seems. It is actually hard to match print on print, but with an artistic sense it can be done, elegantly too.
WE SAID THIS: Never be out of style with these tips!