It's finally summer, which means it's time to let go, have fun, and create joyful memories with your friends and family. People tend to plan their whole year around summer vacations, especially in Egypt, where most tend to choose Sahel as their main destination. So, if you're currently enjoying yourself somewhere along the North Coast, then you should pass by IKEA's pop-up store. It's been open since June and it's going to remain so till the end of August.
We're all trying to make this summer as hassle-free and convenient as possible, so we're happy to hear that, for the 2nd consecutive year, IKEA's location and space will remain the same with their branch at Livio's Mall in front of Marassi.
The pop-up store offers a wide range of home accessories and home organization products with functional attributes to match your beach house. New items are added this year for a more vibrant touch to your summer getaway. In addition to that, IKEA has finally introduced its "Order and collect" service exclusively to Sahel residents. If you're in Sahel, visit IKEA's North Coast web page, send screenshots for your desired products via their WhatsApp (+20) 102 500 5237 and collect them within 24 hours from their Sahel store with absolutely no hassle.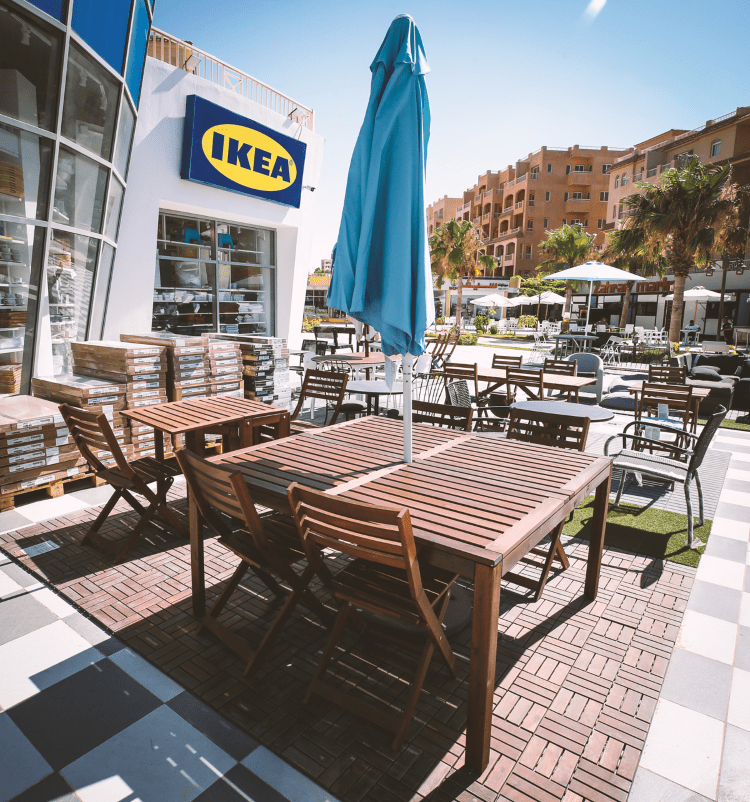 We must mention that IKEA is among the few brands that truly believe that climate change is one of the biggest challenges that humanity is facing, and as of today, carbon emissions have dropped by 17% globally. This fact has inspired IKEA to build this iconic tree, with 100% sustainable IKEA products to support "Nature Healing" during this time and to use it as a strong reminder to all our customers that enjoying nature is fun but keeping it healthy and sustainable is a way of living.
WE SAID THIS: Don't miss it!