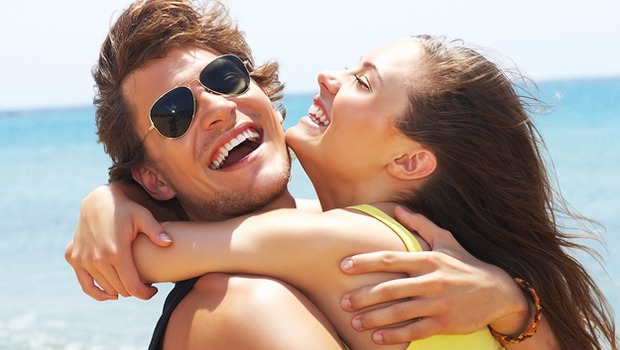 Most women are probably always seeking new ways to please their men, and looking for ideas on how to turn them on. I've talked to some men, just to know what they really want in women, and to be honest I do agree with most of the things they mentioned. You may or may not be surprised by some of them, so here are seven things men want in women.
1. Entertainment. No one likes a boring woman! And no, men are not interested in fashion, shopping and they will probably not notice if you dyed your hair. Don't assume that he will be interested in the same things that amuse you. Be fun, try going to new places, develop inside jokes or play some video games with him. Put yourself in his shoes.
2. Sex. If you're a married couple, sex is the key! According to a recent study, men think about sex almost every seven seconds. Being a sexually active woman is always a plus. Wear flirty lingerie, spritz on your favorite perfume and fire it up. New sex games can also do magic to your sexual relationship.
3. Smell good, look good, feel good. Don't take his love for you for granted. If you see him everyday, try to look different. Always remember that men are visual creatures. Mix and match your clothes, surprise him with a new hair cut or a new dress. He will love it!
4. Be independent. It's always good to make him feel that he's the shoulder you can lean on, yet don't be fully dependent on him. A responsible independent woman is always more appealing.
5. Involve him. Be smart and balance things. I'm not saying that you should involve him in your day-to-day activities, but for example if you are about to get a new job, ask him what he thinks about it. Always show him that his opinion extremely matters to you.
6. Compliment him. Think about what you like about your man. Is it his sense of style, scent or body shape? Tell him so. Compliment him and make him feel good about himself. Always!
7. Self-confidence. Confidence always plays part in the equation. You are beautiful. He wouldn't be with you if he thought your weren't charming. The way you feel about yourself is the same way people feel about you.
WE SAID THIS: Check out Single Ladies: 6 Reasons Why He Hasn't Put a Ring on It